Reviews of the newest DVD collections
of your favorite classic TV shows!
Click on the title to order - huge discounts and free shipping through Amazon.com!

---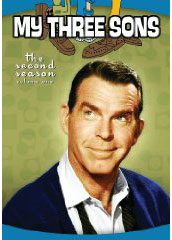 My Three Sons: Season Two, Vol. 1
The Simpson-Douglas Debate
Coincidentally, I was watching the new DVD set of the first 18 episodes of the 1961-62 season of the '60s family sitcom My Three Sons when I received an e-mail from the powers-that-be at Ology.com asking that I cool it with my reviews of "TV Land" shows; this request seems to cover any show that aired during the 20th century.
I will continue writing for Ology and anticipate incorporating thoughts about older programs into my essays; however, my "pure" reviews of these programs will be limited to my writing for TVParty.com. A great thing about that site is that TV guru Billy Ingram shares my love of these old shows and my respect for them.
I understand the reasons for Ology's decision and respect their right to set editorial policy but mourn this additional nail in the coffin for this classic entertainment. It increased my thoughts that of 40 being the new 70 in that I have been feeling increasingly old as I reject Twitter and the constant texting that drives me batty.
In my day, we did fine with landlines and not knowing immediately that someone has raked his or her lawn or is stuck in traffic.
The new policy at Ology further got me thinking about a 1953 review of a television production of King Lear starring Orson Welles that has already appeared on Ology and should appear on TV Party soon. I am concerned genuinely that theater companies and book publishers are ultimately going to stop providing Shakespeare and other timeless theater productions or not publish books that are more than 10 years old because they are outdated.
This nightmare would earn America the reputation of being culturally deprived that reality shows and unacceptably high illiteracy rates have earned us in some parts of the world. I remember speaking with a Vancouver bookseller who essentially told me that the publisher of Harry Potter novels produced a "dumbed down" version of those novels just for Americans out of concern that they could not grasp some of the concepts in those stories.
For the record, I watch a fair amount of television but also read at least one hour most days. I also like to get a good balance of the types of TV that I watch for my reviews and purely for enjoyment.
I love the irreverence of The Simpsons and the perverse humor of Family Guy and look forward to The Office and Modern Family every week. However, I also like revisiting the shows that I watched after school or on prime-time in the early days of TV Land. As the classic expression states, variety is the spice of life.
Even before I learned of the editorial shift, I was thinking that the nice thing about Sons was its amusing portrayal of a chaotic household with three rambunctious boys. Some of the rushing about and wrestling was hilarious.
Additionally, the Douglas house was often a mess and cantankerous caretaker "Grandpa" Bub yelled at the sons regularly more than 20 years before Roseanne demanded attention for showing a realistic household.
The season premiere of Sons involved family dog Tramp fathering a litter of puppies prompting amusing efforts to teach youngest son Chip about sex. There were no jokes about knocking up a bitch, but the awkwardness of father Steve, played by the great Fred MacMurray, and the cluelessness of Chip was very funny. On a similar note, Lucille Ball leading an increasing large flock of baby chicks around her home on I Love Lucy more than 50 years ago continues to be one of my favorite television moments.
The second episode of Sons that had the Douglas clan feuding immediately with the new family across the street was very timely in our isolated and somewhat hostile times. This situation was identical to the one that I faced when a horrible family moved into the townhouse next to mine; the difference is that that family did not respond to my efforts to be friendly and actually became more hostile.
Additional episodes involved Bub embarrassing oldest son Mike in front of Mike's fellow frat pledges, middle son Robbie continuing his effort to escape Mike's shadow, and Chip feeling neglected. These, as well as the challenges of a single-parent household that Sons depicts, are all timely topics.
My favorite episode of the season also shows the value of older programs; it centered around Steve being one step behind his high-school sweetheart, who was visiting his town. Seeing an episode of a family sitcom both focus almost entirely on the father and not making him look like an idiot was very nice.
The Steve-centric episode was special as well because it had well-done flashbacks to 1931. That era is rarely depicted on television and put a relatable face on the affects of the Depression. It also prompted me to want a tasty-sounding Lindy Hop sundae the next time that I go for ice cream.
I am especially anxious to hear from folks of all ages regarding the value of older shows. I would also encourage those of you who reject any program based on its age to check them out on YouTube or hulu and let me know if you are a convert. I will respond if e-mail me at tvdvdguy@gmail.com, but do not hold your breath for a tweet.
---
TV on DVD Reviews: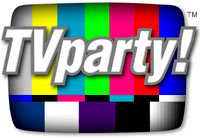 TVparty! for TV Shows on DVD!
Patrick Duffy of Dallas Interview
---
Review by John Stahl

John Stahl is a freelance legal writer who is also a fan of classic and cult television programs. He can be reached at
tvdvdguy@gmail.com
.
---
---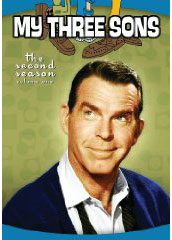 My Three Sons: Season Two, Vol. 1
Product Details
Actors: Fred MacMurray, Don Grady, Stanley Livingston, Barry Livingston, William Demarest
Format: Box set, Color, DVD, Full Screen, NTSC
Language: English
Number of discs: 3
Rating: Unrated
Studio: Paramount
DVD Release Date: February 23, 2010
Run Time: 461 minutes
Product Description
My Three Sons is a delightful slice-of-life comedy about the American family. The series chronicles the life of the Douglas family; a seemingly simple premise that was a huge hit with audiences and a keystone of the TV family lineup in the '60s. Fred MacMurray delivers a standout portrayal as Steve Douglas, an aeronautical engineer and widower raising his three sons alone.

PR4 & PR5 Pages for ads - CHEAP!
Carol Burnett Show on DVD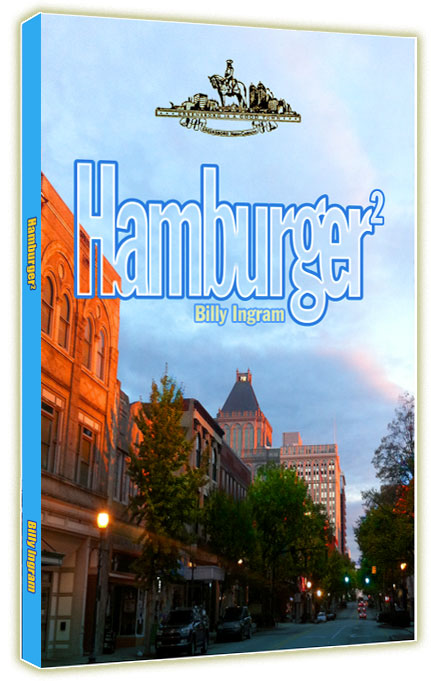 The focus is on Greensboro, NC!
---
Everything you're looking for is here:
Shop Amazon's New Kindle Fire
Shop Amazon's New Kindle Fire