Reviews of the newest DVD collections
of your favorite classic TV shows!
Click on the title to order - huge discounts and free shipping through Amazon.com!

---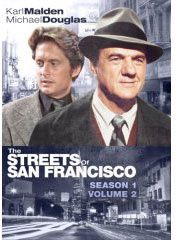 The Streets of San Francisco - Season 1 volume 2
Before Michael Douglas became a major motion picture star he was paired with film star Karl Malden in one of the 1970's hottest shows, The Streets of San Francisco.
From the product description: Twenty year veteran Detective Lt. Mike Stone is partnered with young, college educated Inspector Steve Keller who has a lot to learn about being a police detective on the Streets of San Francisco.
Season 1 volume 2 gives you the last 13 episodes of the show's first year, perhaps the best of the series run.
Watching this show it's easy to see why Douglas became such a huge star, he's compelling while Malden is the anchor that keeps the whole production grounded. That old guy was the cement that held a lot of B-movies and film Noir classics together and this series made him a star all over again.
The Streets of San Francisco was a Quinn Martin production (The F.B.I., Cannon) and it follows their standard format, three acts and an epilogue. The scenery is nothing less than stunning, worth the price of admission alone. 1970's San Francisco was one of the most beautiful places in the world
Long-time residents of the city will be thrilled to see long gone locations and will no doubt strain to see how much the city has grown and changed.
The show moves at a fast clip, the storylines follow the 1970's TV crime drama template to a T but there's always plenty of action and car chases galore.
Guest stars include some of the decades best TV actors: Andrew Duggan, Tom Bosley, Stuart Whitman, Jack Albertson, John Saxon, Jamie Farr, Brenda Vaccaro, Richard Anderson, Brad Davis, Lew Ayres, Joyce Van Patten, Joe Don Baker, Leslie Nielsen, Dean Stockwell and Dick Sargent among others. A great deal of fun especially for lovers of 1970's TV crime dramas.
---
TV on DVD Reviews: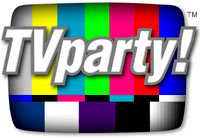 TVparty! for TV on DVD!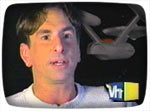 Reviews by Billy Ingram,
as seen on VH1, Trio and Bravo.
On BRAVO'S 100 Funniest Movies this month!




Carol Burnett Show on DVD
| | |
| --- | --- |
| FEATURES YOU MIGHT ENJOY: | |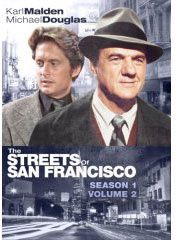 The Streets of San Francisco - Season 1 volume 2

EPISODE LIST:
Death Watch
Act of Duty
The Set-Up
A Collection of Eagles
A Room with a View
Deadline
Trail of the Serpent
The House on Hyde Street
Beyond Vengeance
The Albatross
Shattered Image
The Unicorn
Legion of the Lost

Released on September 25, 2007.
---
TV Shows on DVD
Holiday Specials on DVD
TV Commercials on DVD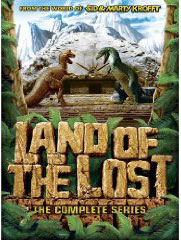 Amazon Prime - unlimited streaming
of your fave TV shows and movies!
Get your FREE 30 Day Trial!
Everything you're looking for is here:
Shop Amazon's New Kindle Fire
Everything you're looking for is here: