Reviews of the newest DVD collections
of your favorite classic TV shows!
Click on the title to order - huge discounts and free shipping through Amazon.com!

---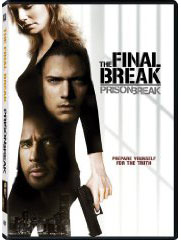 Prison Break: The Final Break
The final episode of Prison Break can't be found on the Season 4 DVD release, it's being marketed separately and with good reason. The producers resolved the fates of everyone involved and even killed off a few characters for good measure as season 4 came crashing to the ground. Lincoln, Michael, Sucre, and Dr. Tancredi all got the happy ending they were looking for but you just knew it couldn't last, right?

For this teleflick the writers push the reset button and create a situation where our protagonists are once again in play, planning another prison break. It's a ridiculous set-up, this time it's Michael's precious new bride Dr. Tancredi who is hauled off to prison at a minute's notice as our band of brothers plot to break her out to save her from a vendetta killing. At least it wasn't Lincoln's simpering kid that once again leads them over the ledge.
The fun of Prison Break is in the caper, so ridiculous or not, this film plays out nicely, like a fine extended episode and it has the added value of taking place in a women's prison with all the attendant stereotypes in play. Who doesn't enjoy that?

There's a finality to the ending so I guess we won't be seeing anymore Prison Break TV movies (which wouldn't have been such a bad idea). It was fun while it lasted, the series only really had one excellent season - the first - but seasons 2 and 3 were pretty darn exciting. Season 4 - not so much. The characters became stretched too thin and the situations became a bit too far-fetched by that point.
Prison Break: The Final Break is a solid actioner and well worth a watch. And you do want to know how it ends, right?
---
TV on DVD Reviews: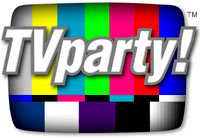 TVparty! for TV Shows on DVD!
Patrick Duffy of Dallas Interview
| | |
| --- | --- |
| | Reviews by Billy Ingram, as seen on VH1, Trio and Bravo. |




Carol Burnett Show on DVD
| | |
| --- | --- |
| FEATURES YOU MIGHT ENJOY: | |
---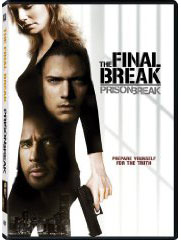 Prison Break: The Final Break

Product Details
• Actors: Dominic Purcell, Wentworth Miller, Amaury Nolasco, Robert Knepper, Wade Williams
• Writers: Paul Scheuring
• Format: AC-3, Color, Dolby, DVD, Subtitled, Widescreen, NTSC
• Language: English
• Region: Region 1 (U.S. and Canada only. Read more about DVD formats.)
• Aspect Ratio: 1.78:1
• Number of discs: 1
• Rating:
• Unrated
• Studio: Twentieth Century Fox
• DVD Release Date: July 21, 2009
• Run Time: 89 minutes

Product Description
The federal government can't touch Michael Scofield, so they're going after the woman he loves. When Sara is arrested for murder, only Michael can rescue her — and their unborn child — from an impenetrable women's prison. With a price on Sara's head and time running out, Michael must rely on his deadliest enemies to help attempt the most daring breakout ever.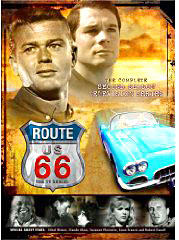 Amazon Prime - unlimited streaming
of your fave TV shows and movies!
Get your FREE 30 Day Trial!
Everything you're looking for is here: