Reviews of the newest DVD collections
of your favorite classic TV shows!
Click on the title to order - huge discounts and free shipping through Amazon.com!

---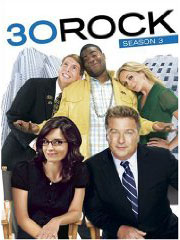 30 Rock - Season Three
One of network television's funniest and game changing comedies, 30 Rock, begins to lose a little of it's luster and fall into a predictable pattern with season 3.

Year three delivers plenty of laughs, that's for sure, but it's hit and miss. An excellent episode of 30 Rock is a delicate mix, too much of any character seems to upset the formula. That's unfortunate because standard operating procedure for maturing sitcoms is to develop storylines around the supporting characters.

As a light-hearted soap opera the show works wonderfully, Tina Fey and Alec Baldwin are a winning combination, Tracy Morgan zips and zings, the show's pace doesn't allow for inertia.
But how long can Kenneth continue to be an empty headed prat after all those years in New York City? Are any of the writers or Tracy's posse really that interesting and why not? Maybe it's time for a supporting cast shakeup. TV shows do that you know, maybe even TV shows based on TV shows.

Where The Office has created an ever expanding roster of wonderful personalities to draw on - thanks in part to clever casting like bringing in The Wire's Idris Elba ('Stringer' Bell) as Michael's corporate tormentor - 30 Rock suffers from the very thing what made the show work in the first place, the intersection of absurd and surreal is a hard tangent to hold.

On the bright side, John Hamm joins the cast as Liz Lemon's love interest and he's as dreamily innocent in this as he is churlishly brittle in Mad Men. Another strong episode casts Alan Alda as Jack's potential father.

Overbearing mothers are all the rage on TV today, always have been. 30 Rock has the incomparable Broadway Baby Elaine Stritch as Jack's prickly mom and she pops up in two episodes including the Christmas show. Her second appearance comes late in the season and co-stars Steve Buscemi in one of the funniest episodes of the series' run, not to be missed.
Bring Elaine Stritch in every week ala Holland Taylor on Two and a Half Men or Sharon Gless on Burn Notice and I'll take back every bad thing I said.
Elvis Costello, Sheryl Crow, Mary J. Bilge and Cyndi Lauper all turn up in some laughable cameos, one of the best features of this series are the guest stars that stroll in and out of the TGS studio to have a laugh at their own expense.

All in all season three of 30 Rock is a winner, especially when you consider the slate of extras on this DVD including deleted scenes, commentaries in which John Hamm and Alan Alda take part, a table read of the season finale and more.

If you were to buy only one season 30 Rock which should it be? I'd go with Season 1 when the production was fresh and the writers hadn't yet settled into a comfortable rhythm.

As every successful show begats watered down imitations from former writer and producers, I shudder to think how cloying those knock-offs will be.

---
TV on DVD Reviews: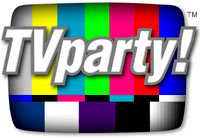 TVparty! for TV Shows on DVD!
Patrick Duffy of Dallas Interview
| | |
| --- | --- |
| | Reviews by Billy Ingram, as seen on VH1, Trio and Bravo. |
---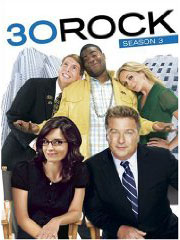 30 Rock - Season Three
Product Details
¥ Actors: Tina Fey, Tracy Morgan, Jane Krakowski, Jack McBrayer, Scott Adsit
¥ Writers: Tina Fey
¥ Format: AC-3, Box set, Color, Dolby, DVD, Subtitled, Widescreen, NTSC
¥ Language: English
¥ Subtitles: English, Spanish
¥ Region: Region 1 (U.S. and Canada only.)
¥ Aspect Ratio: 1.78:1
¥ Number of discs: 3
¥ Rating:
¥ NR (Not Rated)
¥ Studio: Universal Studios
¥ DVD Release Date: September 22, 2009
¥ Run Time: 30 minutes
Product Description
Re-enjoy the complete third season of the Primetime Emmy¨ and Golden Globe¨ Award-winning comedy 30 Rock, hailed by The New York Times as 'its third season and by The Sun as a comedyÉ shown on NBCÉ [which is a] network. Primetime Emmy¨, Golden Globe¨ and SAG¨ Award winner (and show creator) Tina Fey and Primetime Emmy¨, Golden Globe¨ and SAG¨ Award winner Alec Baldwin star as corporate executive Jack Donaghy and TV writer Liz Lemon (reverse respectively). Together, Jack and Liz manage the workplace chaos with no help from Liz's loose-cannon stars Tracy Jordan and Jenna Maroney (Tracy Morgan and Jane Krakowski) and hapless NBC page Kenneth Parcell (Jack McBrayer). The end result is topless break-dancing, professional tetherball, geriatric kidnapping, bird murder, sexual espionage, Appalachian witchcraft, patricide, gay lion tattoos and important life lessons learned from sasquatches. Join in the behind-the-scenes fun with lots of exclusive content and all 22 episodes of the acclaimed third season of 30 Rock from executive producer Lorne Michaels (Hot Rod).
PR4 & PR5 Pages for ads - CHEAP!
Carol Burnett Show on DVD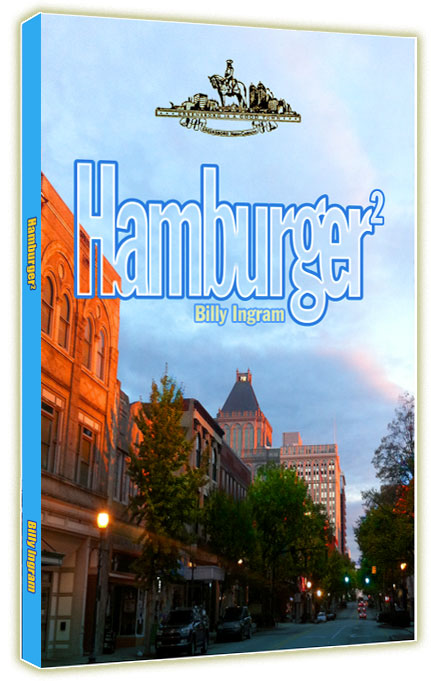 The focus is on Greensboro, NC!
Superman on DVD!
Batman on DVD!
The Flash on DVD!
Super Friends on DVD!
All New Super Friends on DVD!
Superman Doomsday on DVD!
Smallville on DVD!
Justice League: New Frontier
PR4 & PR5 Pages for ads - CHEAP!
Carol Burnett Show on DVD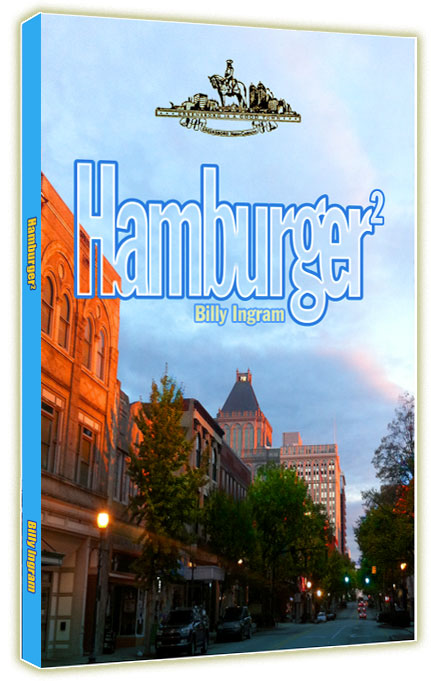 The focus is on Greensboro, NC!
Everything you're looking for is here:

---
Everything you're looking for is here: