Reviews of the newest DVD collections
of your favorite classic TV shows!
Click on the title to order - huge discounts and free shipping through Amazon.com!

---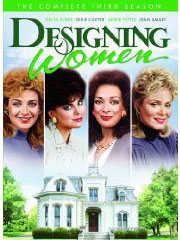 Designing Women: Season Three
I did not watch much television in the 1980s. I had a life! In fact, I could prolly count on one hand the number of TV shows I watched more than once - the first season of Mama's Family (Betty White & Carol Burnett!), Filthy Rich, Dynasty, Roseanne, Murphy Brown, and for some unknown reason, Designing Women.
Now, I doubt if I watched more than a handful of episodes of any of those last three programs at that time. I think I was dating someone with a TV or something. I couldn't tell you if I actually enjoyed those shows, at that point watching television was such a novelty I probably didn't care one way or another.
Which brings me to Designing Women season three; it's all very dry and droll, sarcastic and bombastic - sprinkled with populist messages and pointed liberalism based on the issues of the day. Right at home in the 1980s but the show seemed stodgy and stale by the 1990s.

One thing Designing Women did successfully was to turn sitcom conventions on their side, find a new twist. You get so many familiar plotlines: Julia runs for office, Mary Jo gets an inheritance, the girls attend a survival weekend, the ladies take a self-defense course, Charlene gets married, you get the idea. These are old saws for sure but this production does manage to find new angles to attack for humor.
That's why Designing Women was a darling of the critics and the people who watched it loved it - but ratings were only so-so at this point. It would be the next season (1989-90) before the show cracked the top 25 followed by two years near or in the top ten (the bigger Delta Burke's waist got the higher the ratings went) before audience numbers dove through the cellar during season six.

Quite frankly, Meshach Taylor's portrayal of Anthony is a highly insulting stereotype. It's hard to believe but blacks were often treated like shuck and jivers by the big three networks even as late as the 1980s (was this the production, network, or actor's decision?). It bothered me at the time and still does.
The best moments in this season come from Alice Ghostley as the daffy, caustic Bernice Clifton who nearly gets married and enters a dance contest with Anthony but doesn't appear nearly enough, only four times this season (her role was beefed up after this year until she became almost a full-fledged regular).

All 22 episodes from the 1989-90 season are here in this 4 DVD set. Fans of Designing Women will not be disappointed, Shout! Factory has a done a great job of preserving this classic program even if there are no special features this time around.

Myself, I'm waiting for Filthy Rich, the 1982 comedy Delta Burke, Dixie Carter, and the producers and writers did before Designing Women. Now that was funny!
---
TV on DVD Reviews: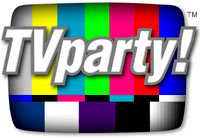 TVparty! for TV Shows on DVD!
| | |
| --- | --- |
| | Reviews by Billy Ingram, as seen on VH1, Trio and Bravo. |
---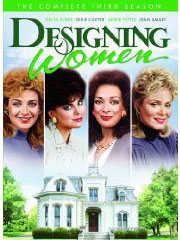 Designing Women: Season Three
Product Details
• Actors: Dixie Carter, Delta Burke, Annie Potts, Jean Smart
• Directors: David Trainer
• Format: Box set, Color, DVD, Full Screen, NTSC
• Language: English
• Region: Region 1 (U.S. and Canada only. Read more about DVD formats.)
• Number of discs: 4
• Rating:
• NR (Not Rated)
• Studio: Shout! Factory
• DVD Release Date: March 2, 2010
• Run Time: 480 minutes

Product Description
All 22 Episodes of Season Three Hilarity
It is quite the scene at Sugarbaker & Associates in Season Three when Julia (Dixie Carter) runs for the office of Supervisor against a sexist pig, Suzanne (Delta Burke) brandishes a semiautomatic weapon to protect a pig of her own, Mary Jo (Annie Potts) decides that getting breast implants might be a good idea, Anthony (Meshach Taylor) gets nominated for Homecoming Queen and Charlene (Jean Smart) decides to drag them all down to Graceland for an Elvis nostalgia weekend. Alice Ghostley continues her recurring role as the befuddled and lovable Bernice Clifton, who in Season Three, among other things, leads the women in a wilderness survival course.
Created by Linda Bloodworth-Thomason, Designing Women aired on CBS from 1986 1993, running for seven seasons and becoming a premier landmark sitcom in television history.
PR4 & PR5 Pages for ads - CHEAP!
Carol Burnett Show on DVD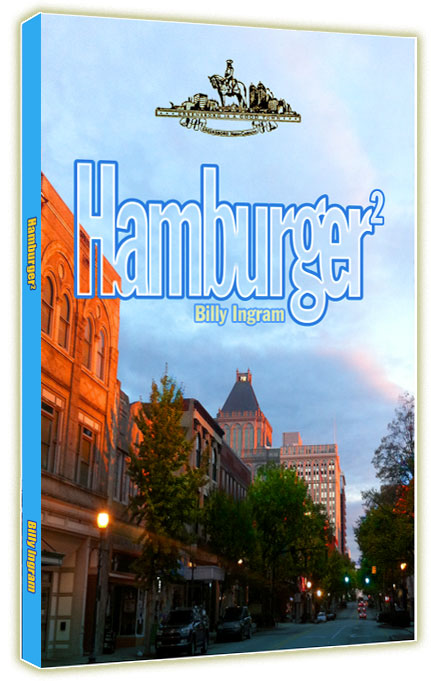 The focus is on Greensboro, NC!
Superman on DVD!
Batman on DVD!
The Flash on DVD!
Super Friends on DVD!
All New Super Friends on DVD!
Superman Doomsday on DVD!
Smallville on DVD!
Justice League: New Frontier
Everything you're looking for is here:

---
Everything you're looking for is here:
Shop Amazon's New Kindle Fire