Reviews of the newest DVD collections
of your favorite classic TV shows!
Click on the title to order - huge discounts and free shipping through Amazon.com!
---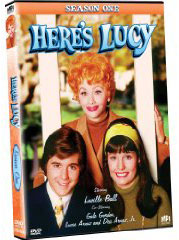 Here's Lucy: Season One
A nice end to an incredible run
The 1968-69 first season of the sitcom "Here's Lucy," which is being released on DVD on August 25, is a good sitcom that is noteworthy for many reasons. This series continued the unprecedented streak of series star Lucille Ball, who had had a hit series on the air since "I Love Lucy" first aired in 1951.
This show is also unusual in that Ball's teenage children, Lucie Arnaz and Desi Arnaz, Jr., starred as her children on the show; they played Lucy, Kim, and Craig Carter. "The Lucy Show" co-star Gale "Mr. Mooney" Gordon played Lucy's brother-in-law Harry.
Like I Love Lucy, Lucy further benefitted greatly from Ball's friendships with Hollywood A and B listers of the era decades before the sitcom "Will and Grace" introduced the concept of the guest-star of the week.
The notable guests in the 24-episode first season of "Lucy," include Jackie Gleason, Van Johnson, Carol Burnett, Lucy's co-star from the beginning of her television career Vivian Vance, Wayne Newton, and Tennessee Ernie Ford. Guests from later seasons include Elizabeth Taylor and Richard Burton, Ann-Margaret, George Burns, and Flip Wilson.
Two additional big-names who appeared in the first season were in the two best episodes of that group. The second episode of the season had the Carters staying at a low-priced bed-and-breakfast that Jack Benny, who played himself, operated from his Palm Springs home.
The Jack Benny episode derived great humor from Benny's persona as an extreme cheapskate. Wonderful jokes included charging Lucy for an orange that Craig picked from a tree at Benny's house and putting the family to work at a cookout for a busload of tourists. As a side note, Benny was a very generous man.
Another episode has Lucy, in her role as the secretary for Harry's "unique" employment agency that found "unusual jobs for unusual people," assigned to get a fictional actress who real-life portly actress Shelley Winters portrayed lose weight. A scene in which Winters' character ate food that she had hidden in clever spots around her living room was fall-on-the-floor funny.
This DVD set also has the option of having introductions, which the Arnaz offspring or a guest star from the episode had filmed, to each episode. These segments offered nice memories and interesting insights into the episode.
Additionally, the special features truly are special. A feature titled "Meet the Carters" consisted of interesting interviews with Lucie and Desi, Jr., about their early careers and the development of Lucy.
The insights of the younger Arnazes included Lucie sharing that she and Desi, Jr., got to choose the first names of their characters and Desi, Jr., stating that Ball insisted in having the letters "ar" in the last names of her television characters because she considered meeting Desi Arnaz, Sr., to be very lucky. Lucy fans know that Ball played Lucy Ricardo, Lucy Carmichael, and Lucy Carter in her classic series.
Another good special feature was a 1964 radio interview that Ball conducted with Gordon. This was on Ball's radio show, Let's Talk to Lucy. We learn that Gordon lived in the middle of the desert, had been married to the same woman for 27 years, and was very handy.
Other features include the screen tests of the Arnaz kids and ads for the show.
On a final note, this set meets my early criteria for buying a DVD set. It is a very reasonably priced set of a show that I enjoyed watching as a child that has not been syndicated heavily.
I invite Lucy, and Lucie, fans to e-mail me at tvdvdguy@gmail.com with their thoughts regarding this fun series.
---
TV on DVD Reviews: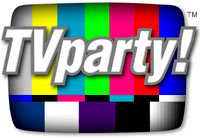 TVparty! for TV Shows on DVD!
Patrick Duffy of Dallas Interview
---
Review by John Stahl

John Stahl is a freelance legal writer who is also a fan of classic and cult television programs. He can be reached at
tvdvdguy@gmail.com
.
---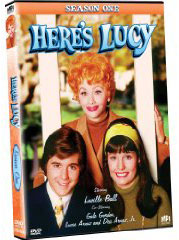 Here's Lucy: Season One
Product Details
Actors: Daniel Radcliffe, Emma Watson, Rupert Grint, Biography
Format: Color, DVD-Video, NTSC
Language: English
Region: Region 1 (U.S. and Canada only. Read more about DVD formats.)
Aspect Ratio: 1.33:1
Number of discs: 1
Rating: NR (Not Rated)
Studio: A&E HOME VIDEO
DVD Release Date: December 16, 2008
Run Time: 50 minutes

Product Description
They were virtually unknown when they were cast in the first `Potter' pic in 2000; Daniel Radcliffe, Emma Watson, and Rupert Grint have since become spectacularly famous around the globe. Born in 1989, Radcliffe first expressed a desire to act at the age of five. His first acting role, however, didn't come until 1999, and when he won the coveted lead role as Harry Potter in `The Sorcerer's Stone' a year later he was plucked from almost compete obscurity. Potter pal Rupert Grint was a fan of the books and so wanted a part in the films that he sent a video of himself rapping about how much he wanted the role; he has since reportedly invested part of his earnings in an ice cream truck, which he jokes is his `fallback' if his film career fails. Emma Watson was just 11 and had almost no experience when the first Potter film was released; she has since become known round the world as Hermione.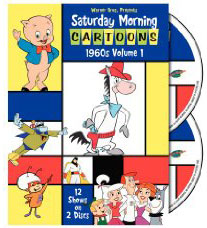 PR4 & PR5 Pages for ads - CHEAP!
Carol Burnett Show on DVD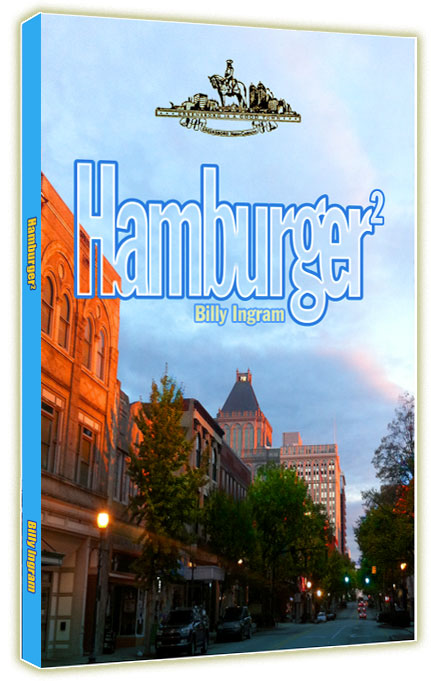 The focus is on Greensboro, NC!
---
Shop Amazon's New Kindle Fire