Reviews of the newest DVD collections
of your favorite classic TV shows!
Click on the title to order - huge discounts and free shipping through Amazon.com!

---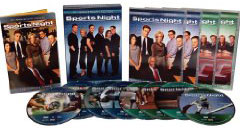 Sports Night
The best of shows, the worst of shows
The March 30 release of the DVD set of the 1998-2000 dramedy "Sports Night" prompted me to watch the previously released set of the entire series. This Aaron Sorkin created and produced behind-the-scenes look at a "Sports Center" type nightly sports show had very good and very bad points. A scene from one of the final episodes of the series' second season summarized my feelings regarding this program.
In a fit of pique anchor Dan asked his co-anchor Casey, played by the very charming and talented Peter Krause of "Six Feet Under," during a broadcast of their show-within-a-show why their audience should care that a graduating college football player who was predicted to be included in the first round of the NFL draft would lose out on a few million dollars because he was not chosen in that round. This expressed my feelings after 40 episodes that revolved around the romantic entanglements of the highly successful and driven 20 and 30-somethings who produced the sports program.
Hearing these yuppies whine about their romantic problems became very tiresome after roughly 10 episodes, and the "will they or won't them" theme was clichéd by 1998. I additionally found it difficult to believe that the people in the lives of the characters happily met them for drinks or dinner after their show ended at midnight.
I did not watch enough episodes when the show aired for the romantic storylines to annoy me; I remember that the sports-theme turned me off.
Watching more episodes on DVD supported the claim of the producers that the show was not about sports; that was largely true, but sports and the cult-like enthusiasm that the characters had regarding sports was a strong theme. I suspect that the show would have done better if it had portrayed the production of a nightly political or entertainment program.
The stronger elements of the show are attributable to the talents of Sorkin; the rapid-fire witty dialogue was entertaining, the backstage elements of the show seemed realistic and offered an interesting view of producing a nightly hour-long broadcast, and having most of the action occur in a large inter-connected complex of a television studio, production room, and offices was innovative and kept the action flowing well. It is also a very literate show that includes several historical and artistic references.
The show was also cast well; Robert Guillaume did a great job playing the Benson-like boss of the whole operation, desperate housewife Felicity Huffman portrayed a take-charge and highly competent executive producer exceptionally, and I loved film actor William H. Macy as a gruff ratings consultant.
I must additionally compliment Shout Factory for its typically good job producing this set; it includes a booklet that offers insights by Sorkin, provides a very good episode guide with detailed synopses and choice bits of dialog from these broadcasts, and that shows a blueprint of the set.
The excellent special features include gag reels, interviews with the actors and production staff, and "Sports Center" anchors and production staff members commenting on the realism of the show-within-a-show.
All of you couch quarterbacks out there are welcome to share your thoughts regarding my dislike of the sports theme of "Sports Night" as e-mail to tvdvdguy@gmail.com. I do ask that you please not toss debris on my lawn; it has just been reseeded.
---
TV on DVD Reviews: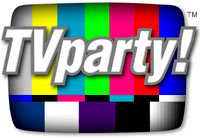 TVparty! for TV Shows on DVD!
Patrick Duffy of Dallas Interview
---
Review by John Stahl

John Stahl is a freelance legal writer who is also a fan of classic and cult television programs. He can be reached at
tvdvdguy@gmail.com
.
---
---
Actors in North Carolina / Southern Actors
PR4 & PR5 Pages for ads - CHEAP!
Carol Burnett Show on DVD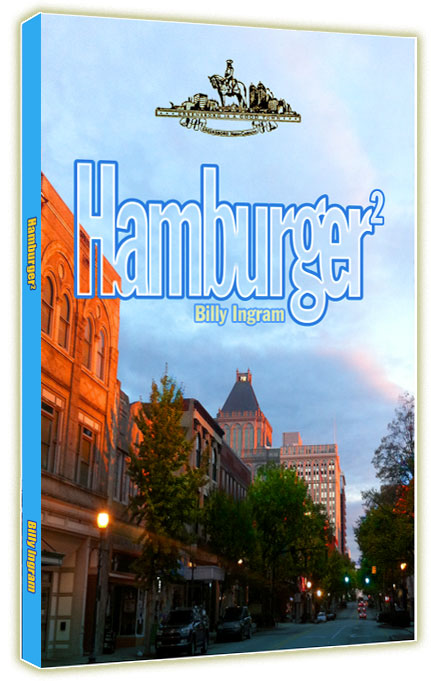 The focus is on Greensboro, NC!
---
Everything you're looking for is here:
Shop Amazon's New Kindle Fire