Reviews of the newest DVD collections
of your favorite classic TV shows!
Click on the title to order - huge discounts and free shipping through Amazon.com!

---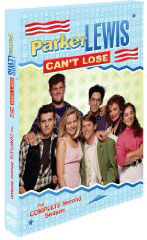 Parker Lewis Can't Lose: The Complete Second Season
Ah, those early Fox network sitcoms. They were every one a trip and some of them - The Simpsons, The Tracy Ullman Show, Get A Life, Herman's Head - were actually pretty darn good.
This was a desperate cobbled together network with big dreams and low budgets. They didn't know what would work so they tried anything. Hence the creation of Parker Lewis Can't Lose, a blatant new wave rip off of Ferris Bueller's Day Off (a movie that debuted 4 years earlier and came to define the 1980s) with beautifully coifed teens navigating their fashion victimized, neon infused existence in a buoyant search for a life with meaning.
The show screams 1980s although it debuted in 1990 (TV is always a few years behind fashion). Isn't it almost time for teased, dyed, bouffant hairdos on guys to make a comeback? And those bright, silly designer shirts buttoned to the top button that no guy would be caught dead in today? They're on full display here in this now quaint little comedy, a percolating frothy brew that tries hard to please and does.

I missed this one the first time around mostly because of the show's derivative nature - that was apparently toned down during this second season. There's even a dark undertow to some storylines that make this particular teen sitcom better than most, look for Sonny Bono as a con man in episode 6 for one example.

Shows like Scrubs owe a lot to this production, their ripping scene cuts and snarky camera asides can be traced right back to 1990. I can easily see aficionados will be thrilled with Parker Lewis' return and the series just might earn some new fans on DVD.
Cast & crew audio commentaries on several episodes are also included in this 4 DVD collection.

---
TV on DVD Reviews: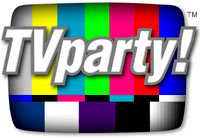 TVparty! for TV Shows on DVD!
Patrick Duffy of Dallas Interview
| | |
| --- | --- |
| | Reviews by Billy Ingram, as seen on VH1, Trio and Bravo. |
---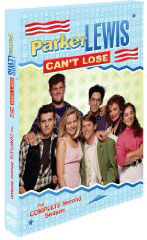 Parker Lewis Can't Lose: The Complete Second Season
Product Details
• Actors: Corin Nemec, Billy Jayne, Abraham Benrubi
• Directors: Bryan Spicer
• Format: Box set, Color, DVD, Full Screen, NTSC
• Language: English
• Region: Region 1 (U.S. and Canada only. Read more about DVD formats.)
• Number of discs: 4
• NR (Not Rated)
• Studio: Shout! Factory
• DVD Release Date: January 26, 2010
• Run Time: 570 minutes


The 25 Season Two episodes in broadcast order:
1. Father Knows Less (8/11/91)
2. A Walk on the Dark Side (8/18/91)
3. Full Mental Jacket (9/1/91)
4. Future Shock (9/8/91)
5. The Undergraduate (9/15/91)
6. Stormy Mikey (9/22/91)
7. Fat Boy and Little Man (9/29/91)
8. Aging Gracefully (10/6/91)
9. The Parker Chronicles (10/13/91)
10. Rock 'n' Roles (10/27/91)
11. Loves Handles (11/3/91)
12. Boy Meets Girl (11/10/91)
13. Raging Kube (11/24/91)
14. Tower of Power (12/15/91)
15. Obscene and Not Heard (12/22/91)
16. Goodbye Mr. Rips (1/5/92)
17. Civil Wars (1/19/92)
18. Glory Daze (2/9/92)
19. Boy Meets Girl II (2/16/92)
20. Dance of Romance (3/1/92)
21. When Jerry Met Shelly (3/22/92)
22. Geek Tragedy (4/12/92)
23. Money Talks (4/26/92)
24. Home Alone with Annie (5/3/92)
25. Diner '75 (5/17/92)
PR4 & PR5 Pages for ads - CHEAP!
Carol Burnett Show on DVD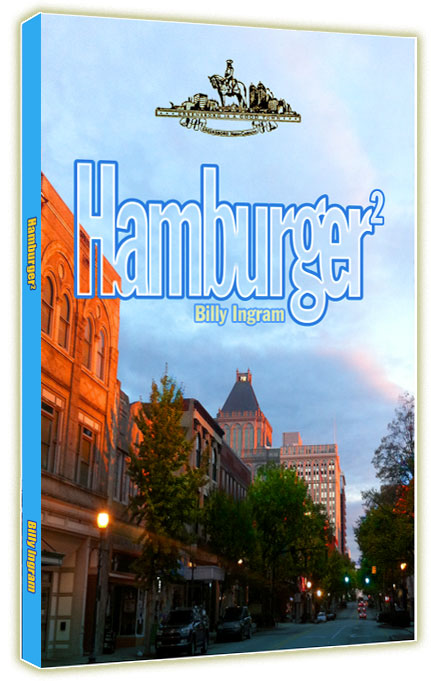 The focus is on Greensboro, NC!
Superman on DVD!
Batman on DVD!
The Flash on DVD!
Super Friends on DVD!
All New Super Friends on DVD!
Superman Doomsday on DVD!
Smallville on DVD!
Justice League: New Frontier
PR4 & PR5 Pages for ads - CHEAP!
Carol Burnett Show on DVD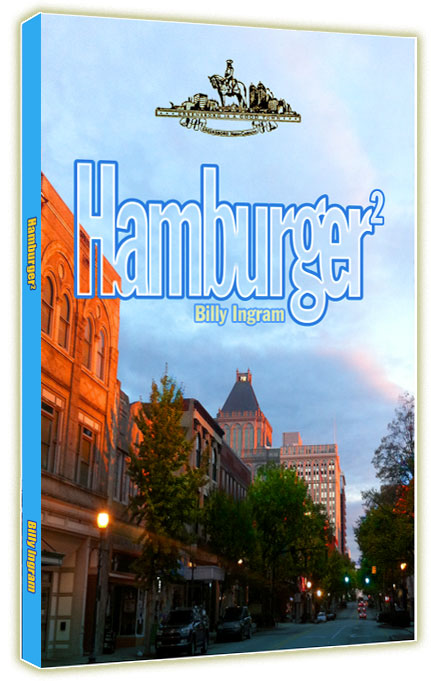 The focus is on Greensboro, NC!
Everything you're looking for is here:

---
Everything you're looking for is here:
Shop Amazon's New Kindle Fire