Reviews of the newest DVD collections
of your favorite classic TV shows!
Click on the title to order - huge discounts and free shipping through Amazon.com!

---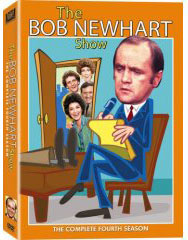 The Bob Newhart Show
- The Complete Fourth Season
This is one of my all-time favorites, one of the best sitcoms of all time.
The 24 episodes of this season are among the most memorable - "Who Is Mr. X?" (Bob losses it on live TV), "Death of a Fruitman," "Bob Has To Have His Tonsils Out, So He Spends Christmas Eve In The Hospital," "Carol's Wedding", "Seemed Like a Good Idea At the Time", "Shrinks Across The Sea", and the classic where Bob gets drunk over Thanksgiving. Not to mention 2 hilarious shows with Tom Poston as Bob's college buddy 'The Peeper.'
For extras there are five episode commentaries, a season 4 featurette, and a funny gag reel. This may be the very best season of The Bob Newhart Show, the production really hit its stride during the fourth season (1975-1976). The series ran for 6 years but so far the fourth season is the last to appear on DVD.
Product Description:
THE DOCTOR IS BACK IN!
Bob Newhart and his eccentric cast of crazy friends are back in Season Four of The Bob Newhart Show, one of the best-loved TV comedies of all time. Newhart returns as psychologist Dr. Robert Hartley, who works with neurotic, obsessive, compulsive and just plain nutty folks every day, and those are just his friends and neighbors...wait 'til you meet his patients! Whether Bob is switching roles with his wife Emily to avoid a middle-age crisis, or hosting a booze-soaked Thanksgiving party, The Bob Newhart Show has your prescription for classic comedy. Time for a laugh-therapy session—Doctor's orders!
Language: English
Subtitles: Spanish
Region: Region 1 (U.S. and Canada only. Read more about DVD formats.)
Aspect Ratio: 1.33:1
Number of discs: 3
Studio: 20th Century Fox
DVD Release Date: September 19, 2006
Run Time: 607 minutes
---
TV on DVD Reviews: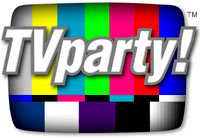 TVparty! for TV Shows on DVD!
Patrick Duffy of Dallas Interview
| | |
| --- | --- |
| | Reviews by Billy Ingram, as seen on VH1, Trio and Bravo. |
| | |
| --- | --- |
| FEATURES YOU MIGHT ENJOY: | |
---
YOU MIGHT ALSO ENJOY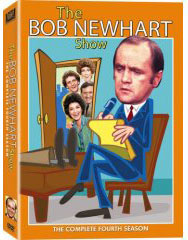 The Bob Newhart Show - The Complete Second Season

There are five audio commentaries with Bob Newhart along with Jack Riley, Marcia Wallace and David Davis.

Product Description:
TAKE A SEAT ON THE COUCH!

Bob Newhart returns as successful Chicago psychologist Dr. Robert Hartley in the second season of this hilarious sitcom from the '70s. A firm believer in group therapy, the good doctor continues to try to help his regular, if somewhat dysfunctional, patients sort out their oftentimes weird and wacky problems.

3-DISC SET INCLUDES: All 24 Season Two episodes, Audio commentary on selected episodes, & All-new "Making-of" featurette.

Studio: 20th Century Fox
DVD Release Date: October 4, 2005
Run Time: 630 minutes
TV Shows on DVD
Holiday Specials on DVD
TV Commercials on DVD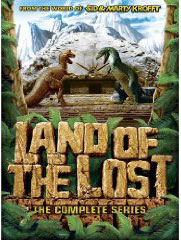 Amazon Prime - unlimited streaming
of your fave TV shows and movies!
Get your FREE 30 Day Trial!
Everything you're looking for is here:
Everything you're looking for is here: