Reviews of the newest DVD collections
of your favorite classic TV shows!
Click on the title to order - huge discounts and free shipping through Amazon.com!

---
Kyle XY: Season 2.0 -- Revelations
Season two of Kyle XY is an emotionally satisfying drama swimming in intrigue. I enjoyed it thoroughly, just not nearly as much as I enjoyed the first year which I consider to be one of the best TV series of all. (No doubt I'm in the minority as ratings soared higher for season two over season one.)
After finishing the superb first year of Kyle XY I had to wonder where the production could go to go from there. The answer, it turns out, teeters on the brink of 'The Adventures of Super Kyle.'
The writers step everything up a notch with the introduction of Jesse XX, a female counterpart to Kyle, but is she friend or foe? The twisting landscape shifts in disparate directions from show to show without losing too much focus, at times the situations are a tad predictable but happily the series never settles into any ruts.
While not on a par with the first season which can be enjoyed wholly on it's own, year two is a trippy extension of the storyline that can still excite and even raise a tear or two. There are flashes of brilliance even if all too often the mid-season shows play out like just another high school drama. So, then, is Kyle XY comparable to Veronica Mars? The third season maybe.
Actually, some of the actions of the normal teens stretch credulity further than some of Kyle and Jesse's super-heroic manifestations. We're supposed to believe that teens would readily embrace a rogue prom night with a gay theme? I mean, I don't know any high school kids, but I find this a bit much and the whole 'what's wrong with same sex couples?' meme in that episode was too 'After School Special' for my taste.
The cast is a strong one, more than able to take us to lofty heights. Funny thing is, Kyle looks like he's aged 5 years, a result of the lower key lighting this season no doubt.
I don't want to sound like the old guy grousing about entertainment that's not aimed at his head. At the end of the day, I loved Kyle XY with all its faults. I can watch episode after episode, it's a engrossing soap opera that I hope will continue for at least another couple of years if they can keep it fresh - I just don't see how.
As a high school superhero fantasy Kyle XY works wonderfully, I can't imagine anyone in the ABC Family demographic not enjoying this top flight production. It manages to be life affirming and family affirming television, for that alone Kyle XY deserves a note of appreciation and a tip of the hat. Bravo!
---
TV on DVD Reviews: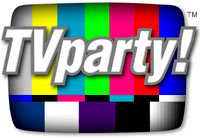 TVparty! for TV Shows on DVD!
Patrick Duffy of Dallas Interview
---
| | |
| --- | --- |
| | Reviews by Billy Ingram, as seen on VH1, Trio and Bravo. |
| | |
| --- | --- |
| FEATURES YOU MIGHT ENJOY: | |
---
Kyle XY
Format: AC-3, Box set, Color, Dolby, DVD-Video, Subtitled, Widescreen, NTSC
Language: English
Subtitles: French, Spanish
Number of discs: 6
Studio: Walt Disney Video
DVD Release Date: December 30, 2008
Run Time: 994 minutes


Product Description:
He is not alone. Prepare for twice the excitement with the mysterious arrival of Jessi XX in the captivating sci-fi drama's jaw-dropping Season 2.0. What is Jessi's connection to Kyle, and might she carry the answer to the ultimate question: Who is Kyle XY? Breakout star Matt Dallas reprises his role as Kyle, the phenomenal young man with an enigmatic past. Unlock coveted secrets from Season One and delve into a new level of thrills in Kyle XY: Season 2.0 -- Revelations. Experience 13 episodes on three discs, including a round-the-clock look at the worlds of Kyle and Jessi, and get an exclusive sneak peek into the show's future. It's a twisting, turning drama that will have you hooked from the very first episode!

TV Shows on DVD
Holiday Specials on DVD
TV Commercials on DVD