Reviews of the newest DVD collections of your favorite classic TV shows!
Click on the title to order - huge discounts and free shipping through Amazon.com!
(Ordering TV shows on DVD from the United Kingdom? Click here! )
---
I'm Dickens He's Fenster was one of those shows that kids latched on to in 1962 but, limited to only one season's worth of episodes, it didn't enjoy wide syndication. As a result this show remained alive, for the most part, only in the memories of those who enjoyed the first run.
When I started TVparty! 15 years ago this was the classic TV program requested the most. Now, finally, this neglected but fondly remembered sitcom is available to enjoy again, looking and sounding better than ever.
If you loved this show you'll be thrilled with this brand new DVD collection containing the first 16 episodes of I'm Dickens He's Fenster, about two blue collar workers and the pitfalls of partnerships.
This isn't just a broad sitcom in the style of the day, I'm Dickens He's Fenster crosses over into Commedia dell'arte. John Astin is terrific, a joy to watch with unbridled energy, not at all the sly sophisticate he portrayed in The Addams Family a couple of years later.
Bugged eyed Marty Ingels chews the scenery, spinning like a top, wringing every last laugh from the script. Mismatched these 2 may have been but together they whip up a tornado of comedy.
Delightful Frank De Vol (Happy Kyne from Fernwood 2Night) turns up frequently as the guys' boss along with a plethora of familiar 1960s guest stars in supporting roles.
I'm Dickens He's Fenster sprang from the fertile mind of Leonard Stern (Get Smart) who tells a wonderful story about selling the series to the network on the third disc. That extras package includes commentary on 2 separate episodes by the stars Marty Ingels and John Astin. Very revealing interviews they are.
Also on disc three guest Yvonne Craig offers her insightful take on the pilot, as do Lee Meriwether and Harvey Korman's son. The package also comes with a colorful booklet / episode guide.
---
TV on DVD Reviews: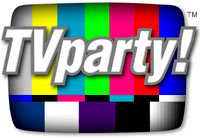 TVparty! for TV Shows on DVD!
FROM THE PRODUCT DESCRIPTION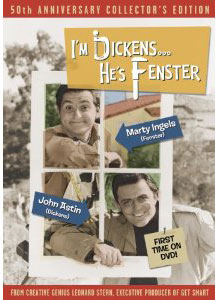 # Actors: John Astin, Marty Ingels, Harvey Korman, Ellen Burstyn, Lee Meriwether
# Directors: Arthur Hiller, Norman Abbott
# Format: Box set, Color, DVD, NTSC
# Language: English
# Region: All Regions
# Number of discs: 3 # Rated: NR (Not Rated)
# Studio: LIGHTYEAR VIDEO
# DVD Release Date: April 10, 2012
# Run Time: 609 minutes
As two best friends on the world's wackiest construction crew, Harry Dickens (John Astin) and Arch Fenster (Marty Ingels) really 'nail' the humor in Volume One of this long-lost 1962 TV comedy. Join them and a whole toolbox of unforgettable characters, including appearances by Harvey Korman, Ellen Burstyn, Lee Meriwether and Yvonne Craig, before they were stars. 16 hilarious digitally re-mastered episodes, which haven't been seen in 50 years! Interviews with stars John Astin and Marty Ingels, Directors Arthur Hiller, Norman Abbott, and Creator/Producer Leonard Stern. Audio commentaries with John Astin and Marty Ingels, Yvonne Craig, Lee Meriwether, series regular Dave Ketchum (who played 'Mel Warshaw'), Chris Korman, son of Harvey Korman, and creator/producer Leonard Stern. Includes bonus features including original TV commercials and bumpers as well as a I'm Dickens...He's Fenster six-page Collector's Booklet. Three discs in a Collector's Edition Digipak with Slipcase.
---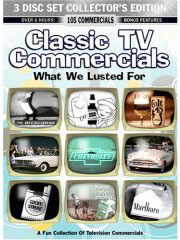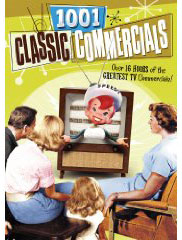 North Carolina Actors / Southern Actors
SAVE BIG MONEY ON WHAT YOU WANT!

Everything you're looking for is here:
---