Reviews of the newest DVD collections
of your favorite classic TV shows!
Click on the title to order - huge discounts and free shipping through Amazon.com!

---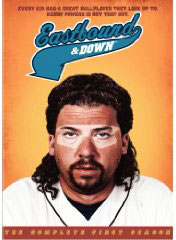 Eastbound and Down -
The Complete First Season
After months of hearing how unbelievably funny Eastbound and Down is the DVD collection of the first season hits the stores and now I'm singing the praises of this riotous HBO redneck romp.

Our protagonist here, former big league pitcher Kenny Powers, is a hopelessly self-absorbed Southern fried jerkoff who finds himself back in his North Carolina hometown teaching middle school gym class.

Danny McBride is memorizing as the unabashed asshole with an unbridled star complex. It's a role he clearly relishes, an even more extreme variation of his character in The Foot Fist Way, one of the funniest movies of the last decade. This drunken, clueless louse burns his bridges before crossing them, Powers is a white trash tornado whipping everything asunder in a litany of curse words and splintered furniture. And it's laugh out loud funny to watch.
Will Ferrell has a recurring role as a Ric Flair style car salesman and it's one of his best performances of all time, watching these two actors riff is one of the highlights of this series.
Most attempts at portraying Southern characters tend towards simple ridicule with little regard for what makes them tick. Not so here. Filmed in North Carolina, Eastbound and Down rings with authenticity, it's part of the reason it's so hilarious.

There's not much of the Old South left down yonder, like every place else in America the entire region is being paved over with Wal-Marts and Applebees. The filmmakers, having grown up or gone to school in the area, capture beautifully the humid lethargy that makes the place and the people so unique.

If you liked Pineapple Express or Tropic Thunder you're going to love this series; these are also the guys behind the new Land of the Lost movie. This is one of those DVDs to own, something I know I'll enjoy over and over, the perfect comedy to put on when you have company and everyone wants to laugh.
All 6 episodes are here on 2 discs along with a plethora of fantastic special features packed with outtakes, commentaries, deleted scenes, hours of bonus material every fan of this show must own.
The season ends with a fitting cliffhanger and a juicy opportunity for big laughs for year two. You can't miss this one - especially at the low price of $20.00 if you order online now!

---
TV on DVD Reviews: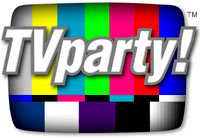 TVparty! for TV Shows on DVD!
Patrick Duffy of Dallas Interview
| | |
| --- | --- |
| | Reviews by Billy Ingram, as seen on VH1, Trio and Bravo. |
---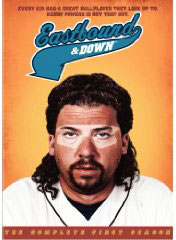 Eastbound and Down -
The Complete First Season
Product Description
In this hilarious new HBO comedy series, Kenny Powers, a washed-up former Major League Baseball star, is forced to return to his hometown to teach P.E. at his old middle school. While preparing for his triumphant return to the big leagues, Kenny moves in with his brothers family and proves adept at burning every bridge he crosses.

Product Details
• Actors: Danny McBride, Katy Mixon, John Hawkes, Andrew Daly, Ben Best
• Writers: Danny McBride, Ben Best, Jody Hill
• Producers: Danny McBride, Ben Best, Adam McKay, Chris Henchy, David Blake Hartley
• Format: Color, DVD-Video, NTSC
• Language: English
• Number of discs: 2
• Unrated
• Studio: HBO
• DVD Release Date: June 30, 2009
• Run Time: 180 minutes
PR4 & PR5 Pages for ads - CHEAP!
Carol Burnett Show on DVD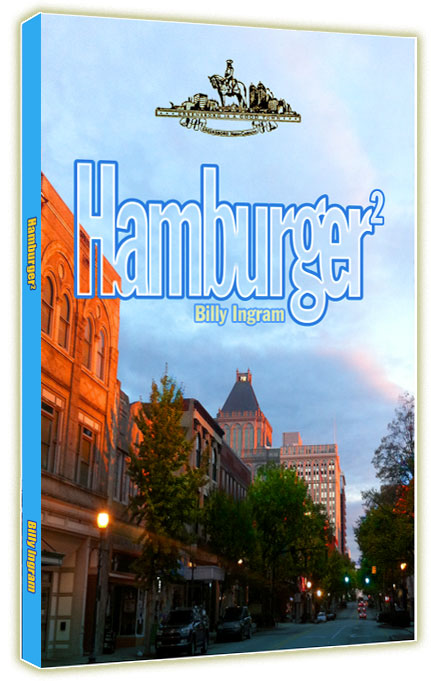 The focus is on Greensboro, NC!
Superman on DVD!
Batman on DVD!
The Flash on DVD!
Super Friends on DVD!
All New Super Friends on DVD!
Superman Doomsday on DVD!
Smallville on DVD!
Justice League: New Frontier
PR4 & PR5 Pages for ads - CHEAP!
Carol Burnett Show on DVD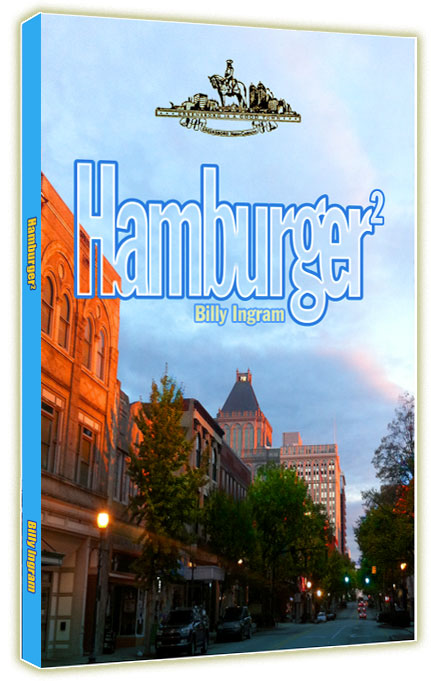 The focus is on Greensboro, NC!
Everything you're looking for is here:

---
Everything you're looking for is here:
Shop Amazon's New Kindle Fire