Reviews of the newest DVD collections
of your favorite classic TV shows!
Click on the title to order - huge discounts and free shipping through Amazon.com!

---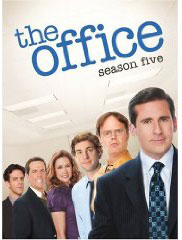 The Office - The Complete Fifth Season
One of my favorite shows as a kid was Green Acres, it can still raise some hearty laughs out of me. The high level of absurdity worked for me, as it does with The Office.
I mean, the whole idea that a documentary film crew would be following this hopelessly out of touch middle manager around for 6 years (and counting) is absurd enough, blend together a heaping helping of doltish characters and you have a modern comedy masterpiece.
It's not that the situations are all that outlandish in and of themselves, it's the feckless individuals trapped within Michael Scott's orbit that raises the comedy quotient - especially the minor characters, an ever expanding universe of lethargic warehouse workers and anxious corporate zombies in search of a clue.

Like for instance the dour warehouse manager Darryl who can devastate with a single glance and an errant word or two; or Angela and Dwight hooking up behind her fiancee Andy's back. Soap opera-esque storylines like the Jim / Pam romance or the Michael Scott Paper Company plot thread twists the knife in the psyche of these neurotic nine-to-fivers to great effect.

The bare bones economy of the humor makes The Office work, no one is hammering too hard here - well, Dwight maybe - but the lilting rhythm has been established over the years now. As long as the laugh-out-loud funny episodes keep coming I'll keep watching.
And re-watching on DVD, The Office will hold up exceedingly well in the years to come, I suspect.
FRINGE BENEFITS
Exclusive Blu-ray™ Hi-Def bonus features include:
· "One-Liner Soundboard" - Allows the user to string together one-liners and quotes from the show to create your own character audio mix that you can share with friends via BD -LIVE
· BD-LIVE™ – Access the BD-Live™ Center through your Internet-connected player and watch the latest trailers, download exclusive content and more!
The Office: The Complete Season Five on Blu-ray™ Hi-Def and DVD comes with reams of bonus features, including:
· Episode Commentary with the Cast and Crew of The Office
· Over Three Hours of Deleted Scenes!
· Gag Reel
· The Academy of Television Arts and Sciences Presents The Office
· Four Webisodes
· The Office Promos: Beijing Games and XLIII Football Championship
---
FROM THE PRESS RELEASE:
THE OFFICE: SEASON FIVE

Available on September 8, 2009 with Over Seven Hours of Bonus Features
Plus a Chance to Win a Visit to the Set!

Universal City, California, May 27, 2009 – The laugh-out-loud, documentary-style look at the professional and personal lives of the employees of struggling paper supplier Dunder Mifflin, The Office: Season Five comes to Blu-ray™ Hi-Def and DVD on September 8, 2009 from Universal Studios Home Entertainment – the first of the hilarious series to be presented on Blu-ray™ Hi-Def! All 26 hilarious Season Five episodes of the Primetime Emmy® Award-winning series—including two extended episodes—come together in a must-own five-disc collectible set with hours of hysterically funny bonus features, deleted scenes and behind-the-scenes interviews.
In addition, fans have a chance to win a once-in-a-lifetime opportunity. Two DVD copies of The Office: Season Five hold hidden "Golden Dunder Mifflin Tickets," which entitle the lucky finders and a guest to a trip to Los Angeles to visit the set of The Office. Complete rules will be contained within the DVD packaging.
An always irreverent and often poignant look at the 9-to-5 world, The Office: Season Five is based on the award-winning BBC hit of the same name and developed for American television by Emmy® Award winner Greg Daniels ("King of the Hill," "The Simpsons"). The stellar ensemble cast includes Golden Globe® winner and Emmy nominee Steve Carell (Get Smart, Little Miss Sunshine), Jenna Fischer (Walk Hard, Blades of Glory), John Krasinski (Leatherheads, The Holiday), Rainn Wilson (The Rocker, The Last Mimzy), B.J. Novak ("Punk'd"), Melora Hardin ("Monk"), Ed Helms ("The Daily Show with Jon Stewart"), Leslie David Baker ("Malcolm in the Middle"), Brian Baumgartner ("Arrested Development"), Kate Flannery (The Heir Apparent), Mindy Kaling (The 40-Year-Old Virgin), Angela Kinsey (Tripping Forward), Paul Lieberstein (writer, "King of the Hill"), Oscar Nuñez ("Halfway Home"), Phyllis Smith ("Arrested Development"), Creed Bratton (former member of The Grass Roots) and Craig Robinson ("Curb Your Enthusiasm"). Outstanding Season Five guest stars include Amy Ryan (Gone Baby Gone) and Idris Elba ("The Wire").
Each season since its 2005 premiere, The Office has garnered prestigious television honors, including the 2006 Emmy Award for Outstanding Comedy Series, 2006 Peabody Award, 2006 AFI Honor, Producers Guild Award, Writers Guild Award, SAG Award for Outstanding Performance by an Ensemble in a Comedy, Ace Eddie Award for editing and a Television Critic's Association Award for Outstanding Achievement in Comedy.

---
TV on DVD Reviews: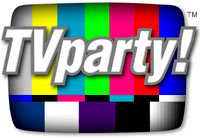 TVparty! for TV Shows on DVD!
The Office - The Complete Fifth Season
| | |
| --- | --- |
| | Reviews by Billy Ingram, as seen on VH1, Trio and Bravo. |
---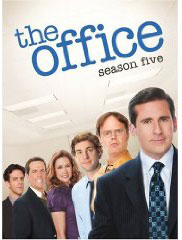 The Office - The Complete Fifth Season
Product Details
• Actors: Steve Carell, Rainn Wilson, John Krasinski, Jenna Fischer, B.J. Novak
• Directors: Asaad Kelada, Brent Forrester, David Rogers, Dean Holland, Gene Stupnitsky
• Format: AC-3, Box set, Color, Dolby, DVD, Subtitled, Widescreen, NTSC
• Language: English
• Subtitles: English, Spanish
• Region: Region 1 (U.S. and Canada only.)
• Aspect Ratio: 1.78:1
• Number of discs: 5

Product Description
Scranton's most outrageous workforce is back to give their clients the business in the fifth hilarious season of The Office. Join obnoxious regional manager Michael Scott (Steve Carell) and his fellow paper pushers Dwight (Rainn Wilson), Jim (John Krasinski), Pam (Jenna Fischer) and Ryan (B.J. Novak) as they steal customers, frame co-workers, indulge in intra-office love affairs and just plain behave badly while a documentary film crew captures their every word and misdeed. Developed for American television by Primetime Emmy® Award-winner Greg Daniels, The Office: Season Five features 26 uproarious episodes – including two one-hour specials, exclusive commentaries, webisodes, deleted scenes and more in a sidesplitting five-disc collection no true fan of The Office can afford to miss!
PR4 & PR5 Pages for ads - CHEAP!
Carol Burnett Show on DVD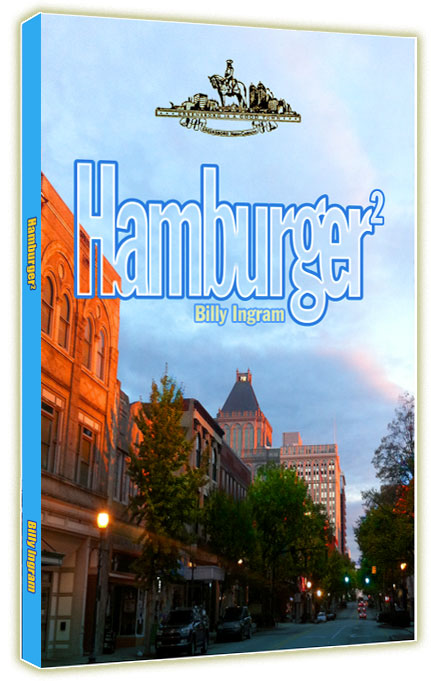 The focus is on Greensboro, NC!
Superman on DVD!
Batman on DVD!
The Flash on DVD!
Super Friends on DVD!
All New Super Friends on DVD!
Superman Doomsday on DVD!
Smallville on DVD!
Justice League: New Frontier
PR4 & PR5 Pages for ads - CHEAP!
Carol Burnett Show on DVD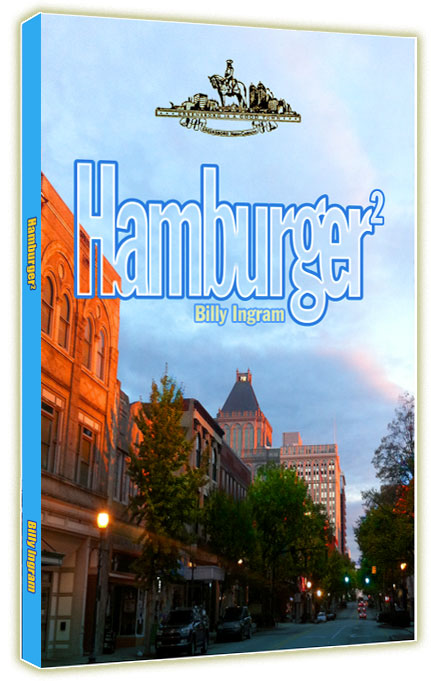 The focus is on Greensboro, NC!
Everything you're looking for is here:

---
Everything you're looking for is here:
Shop Amazon's New Kindle Fire