Reviews of the newest DVD collections
of your favorite classic TV shows!
Click on the title to order - huge discounts and free shipping through Amazon.com!

---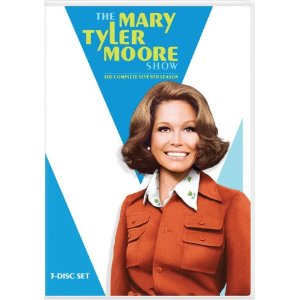 The Mary Tyler Moore Show -
The Complete Seventh Season 7
Left audiences wanting Moore
The DVD release of the final season of the '70s sitcom "The Mary Tyler Moore Show" (MTM) was a great reminder of how terrific this show was and that Moore chose to end it while it was still strong. This program had the rare elements of an exceptional cast that genuinely loved each other, relatable and realistic characters, and outstanding writing.
The program was special as well because the ongoing joke about attractive but dim-witted anchorman Ted Baxter is particularly relevant in this era of high-definition and low-quality local news that often puts pretty-boy airheads in the anchor chair.
My personal anger at replacing middle-aged and highly competent WBZ anchor Scott Wahle with dim-bulb David Wade, who bobs his head like a cocker spaniel and has a habit of making inane comments and repeating "un huh" while his co-anchor reads her stories, prompted me to call the station manager. This gentleman did not defend Wade's ability and admitted ultimately that he would hire even Baxter if he delivered good ratings.
Before discussing the DVD set, which is well worth the $20 that it is selling for, I want to take advantage of this forum to share two ways that the series is particularly special for me.
I was on a trip with a group of kids in Maine around 1990 when they spotted MTM's Gavin MacLoed, who played the insult-prone Murray Slaughter. The kids started chanting "Captain Stubing," who was MacLoed's "The Love Boat" character. I responded "more importantly, 'Mary Tyler Moore.'"
Realizing that I had inadvertently insulted MacLoed, I apologized. Seeing that I felt very badly, MacLoed flashed me a very bright smile and said "I know exactly what you are saying."
The second memory is from 2008; I had an incredible cat who purred very loudly and melted in my arms when I pulled him from the animal shelter cage in 1997 and who became a F-List celebrity when photos of him ended up on the walls of vet offices and the cover of a cat book.
I literally had just called his vet to have him put to sleep when I read a review of the DVD set of the fourth season of MTM. The review described a scene in which housewife Phyllis commented on learning that her husband and Betty White's Sue Ann Nivens had had an affair. Phyllis' line was to the effect that bees dying after mating once was a good system. Reading this prompted me to go instantly from crying to laughing hysterically.
Many seventh season scenes were as good as, or better, than the one described above. My favorite scene easily rivals the highly praised "Chuckles Bites the Dust" from an earlier season.
A communication error resulted in swapping the video footage for a restaurant review by Nivens' Happy Homemaker character and a story about a hog farm. Baxter reading copy about Nivens' picky tastes while hogs were eating slop from a trough and Baxter reading about the hogs over footage of Nivens at a posh restaurant was fall on the floor hilarious. Baxter's reaction on discovering the mistake was just as good.
The seventh season also followed the good model of a final season by introducing elements of prior seasons in several episodes. One episode brought back weatherman Gordy Howard, played by "Good Times" John Amos, for a storyline in which Baxter was jealous of Howard's post-WJM success.
The writers further pulled off the trick of a flashback episode that had genuinely funny moments and would have been strong without clips. A blackout during one of Moore's famously disastrous dinner parties prompted memories of other bad events that she hosted; an early one in which she did not have nearly enough food was my favorite.
The writers pulled off the equally tough task of having an issues-oriented "very special" episode that was not heavy handed. Moore became addicted to sleeping pills without suffering ill effects or trying to buy Ambien on the street corner but did lead to a hilarious scene in which every man in the cast ended up in her bathroom while she was in the tub. On a personal note, this episode prompted me to only take sleeping pills rarely and to never use them for more than one night at a time.
This set also includes the highly praised final episode that portrayed the cast's genuine emotions about the end of the series. Those of us, some of whom had to beg our parents to stay up late in the early seasons, who watched the show for seven years felt their pain. My only complaint about this episode has to do with the publicized and unfulfilled promise that the DVD version would show the final curtain call that aired only the first time that CBS broadcast the final episode. The closing credits showed the same scenes from the episode that aired in syndication.
I would love to hear special memories that others have of this classic show; my e-mail is tvdvdguy@gmail.com.
---
TV on DVD Reviews: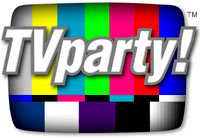 TVparty! for TV Shows on DVD!
Patrick Duffy of Dallas Interview
---
Review by John Stahl

John Stahl is a freelance legal writer who is also a fan of classic and cult television programs. He can be reached at
tvdvdguy@gmail.com
.
---
---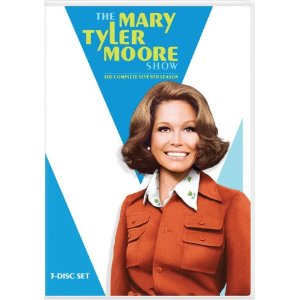 The Mary Tyler Moore Show - The Complete Seventh Season 7
Product Details
Actors: Mary Tyler Moore, Edward Asner, Gavin MacLeod, Valerie Harper, Ted Knight * Directors: Harry Mastrogeorge, James Burrows, Jay Sandrich, Marjorie Mullen, Martin Cohan * Writers: Allan Burns, Bob Ellison, Burt Prelutsky * Format: Box set, Color, DVD, Full Screen, Subtitled, NTSC * Language: English * Subtitles: English, Spanish * Region: Region 1 (U.S. and Canada only.) * Aspect Ratio: 1.33:1 * Number of discs: 3 * Rated: NR (Not Rated) * Studio: 20th Century Fox * DVD Release Date: October 5, 2010 * Run Time: 612 minutes *
Product Description From the love and laughter of Mary's uproarious dinner parties to the chaos and camaraderie of the WJM-TV newsroom, The Mary Tyler Moore Show will always be remembered as one of the best—and best loved—shows of all time. Season Seven of this Emmy®Award-winning favorite includes such series milestones as the birth of Ted and Georgette's baby, Murray's tenure as a producer, Mary's date with Lou, and the show's bittersweet final episode, where the gang bids one last farewell to WJM and each other. Share the memories and the laughter with the hilarious, heart-warming final season of this enduring classic.
Actors in North Carolina / Southern Actors
PR4 & PR5 Pages for ads - CHEAP!
TELEVISION FOREVER -
TV Shows on DVD Reviews,
DVD releases you might have missed!
Best place to Watch Movies Online
Everything you're looking for is here:
Shop Amazon's New Kindle Fire
Star Trek on Blu-Ray Review
Star Trek on DVD Review
Star Trek Next Generation on DVD Review
Star Trek movies on DVD Review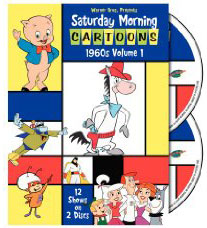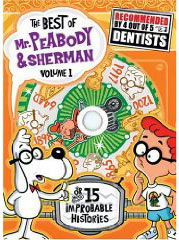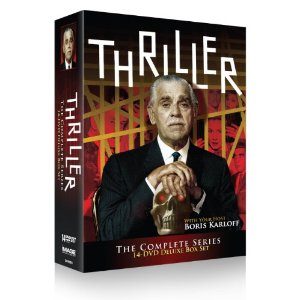 Book Reviews: Encyclopedia of Television / The Complete Encyclopedia of Television Programming

---

ShoutFactoryStore


Everything you're looking for is here:
Shop Amazon's New Kindle Fire