---
Review by John Stahl

John Stahl is a freelance legal writer who is also a fan of classic and cult television programs. He can be reached at
tvdvdguy@gmail.com
.
---
---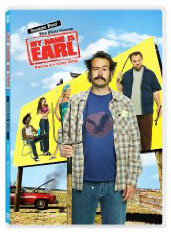 My Name Is Earl - Season Four
Product Details
Actors: Jason Lee, Ethan Suplee, Jaime Pressly, Nadine Velazquez, Eddie Steeples
Directors: Allison Liddi, Chris Koch, Eyal Gordin, Gregory Thomas Garcia, John Putch
Format: AC-3, Box set, Color, Dolby, DVD, Subtitled, Widescreen, NTSC
Language: English
Subtitles: English, French, Spanish
Region: Region 1 (U.S. and Canada only. Read more about DVD formats.)
Aspect Ratio: 1.78:1
Number of discs: 4
Rating: Unrated
Studio: Twentieth Century Fox
DVD Release Date: September 15, 2009
Run Time: 579 minutes
Product Description
"Karma" should be a four-letter word. Just ask Earl, the lovable loser with a hilarious laundry list of dirty deeds that need undoing, from stealing a children's bookmobile to getting his babysitter pregnant—the hard way! And, while Earl's brother Randy starts a karmic list of his own, his ex-wife, Joy, and her husband are movin' on up to the suburbs. Trouble is, you can take the girl out of the trailer park, but you can't take the trailer park out of the girl. Hilariously irreverent and outrageously over-the-top, Season Four of My Name is Earl proves, once again, that karma is a funny thing.
Specs: Audio: English: 5.1 Dolby Surround
Language: Dubbed: English / Subtitled: English, French & Spanish
Theatrical Aspect Ratio: Widescreen: 1.78:1
Episodes-Bonus Features: Disc 1: 182 Minutes
**The Magic Hour
**Monkeys Take a Bath
**Joy in a Bubble
**Stole an RV
**Sweet Johnny
**We've Got Spirit
**Quit Your Snitchin
**Deleted Scenes
Disc 2: 156 Minutes
**Little Bad Voodoo Brother
**Sold a Guy a Lemon Car
**Earl and Joy's Anniversary
**Nature's Game Show
**Reading Is a Funda mental Case
**Orphan Earl
**Deleted Scenes
Disc 3: 182 Minutes
**Got the Babysitter Pregnant
**Darnell Outed, Part 1
**Darnell Outed, Part 2
**Randy's List Item
**Friends with Benefits
**My Name Is Alias
**Chaz Dalton's Space Academy
**Deleted Scenes
Disc 4: 156 Minutes
**Witch Lady
**Pinky
**Bullies
**Gospel
**Dodge's Father
**Dateline, Part 1
**Deleted Scenes
**Gag Reel
**"2 The Max" Movie Trailer
**Earl's Fan Mail (Featurette)
I Love Lucy / Lucy Show
Here's Lucy / Life With Lucy
Here's Lucy: Lucille Ball Behind the Scenes
Lucille Ball Specials on DVD Review
PR4 & PR5 Pages for ads - CHEAP!
Carol Burnett Show on DVD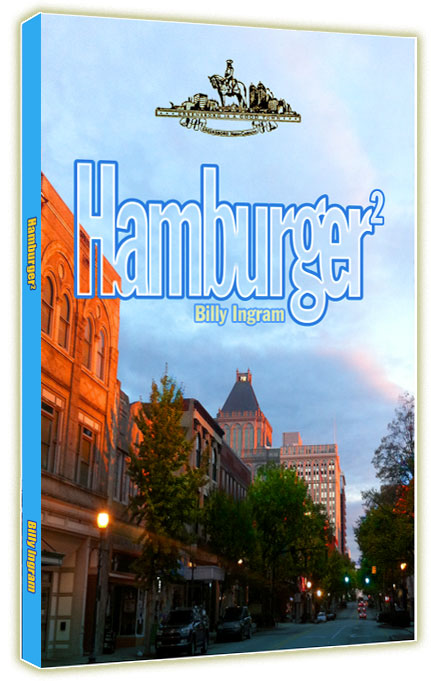 The focus is on Greensboro, NC!