Reviews of the newest DVD collections
of your favorite classic TV shows!
Click on the title to order - huge discounts and free shipping through Amazon.com!

---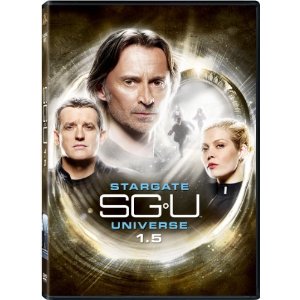 Stargate: SGU Season 1.5g
Battlestar Destiny
Although the final 10 episodes of the first season of "Stargate: SGU" in the recent S 1.5 DVD and blu-ray release of this series confirm that it is derivative of its fellow SyFy series "Battlestar Galactica," this is not a bad thing. Traveling largely blind in a decrepit spaceship provides numerous opportunities for good scifi drama that include internal and external conflicts.
The similarities extend to mutinies on both ships, a need to make nice with characters who have held guns to your head, and a gritty hand-held camera style of filming. In fact, the SGU ship "Destiny" faces three literally hostile takeovers in S 1.5.
"SGU" additionally provided its scifi geek fanbase several references to other scifi films and series, including "The Hitchhiker's Guide to the Galaxy" and "Star Trek II."
"SGU" further made good use of the lore of "Stargate: SG1" and "Stargate: Atlantis;" entertaining episodes involving the ruthless Lucian Alliance that had strong ties to the pilot episode are an example of this.
S 1.5 also included one of my favorite episodes of the entire first season that involved characters who were stranded on a planet using the stargate system to create wormholes that allowed planet hopping in an effort to catch up to the ship. A dinosaur that was borrowed from the British scifi series "Primeval" and a giant spider that might have come from Mars originally were incredibly cheesy, but seeing several planets in one episode was interesting.
Another "SGU" episode that was set on earth well before the characters found themselves trapped at the other end of the universe provides good insight into the origin of the project that led to that dilemma makes the generally unlikable Nicholas Rush more a sympathetic character, and gives fans a real treat in the form of an appearance by Michael Shanks as the much more likable Daniel Jackson from "SG1." Seeming Shanks appear with "SG1" co-star Richard Dean Anderson as General Jack O'Neill in a later episode is an even bigger treat.
Speaking of Anderson, an interview with him is one of the best extras in this great set of features that includes other interviews and some deleted scenes that I am sorry ended up on the cutting room floor. Anderson has been on my list of celebrities with whom I would love to share a beer for years, and I would be glad to find him some Duff if he agreed to meet with me.
I encourage other fans of the Stargate franchise to e-mail me at tvdvdguy@gmail.com.
---
TV on DVD Reviews: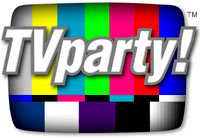 TVparty! for TV Shows on DVD!
Patrick Duffy of Dallas Interview
---
Review by John Stahl

John Stahl is a freelance legal writer who is also a fan of classic and cult television programs. He can be reached at
tvdvdguy@gmail.com
.
---
---
Actors in North Carolina / Southern Actors
PR4 & PR5 Pages for ads - CHEAP!
Carol Burnett Show on DVD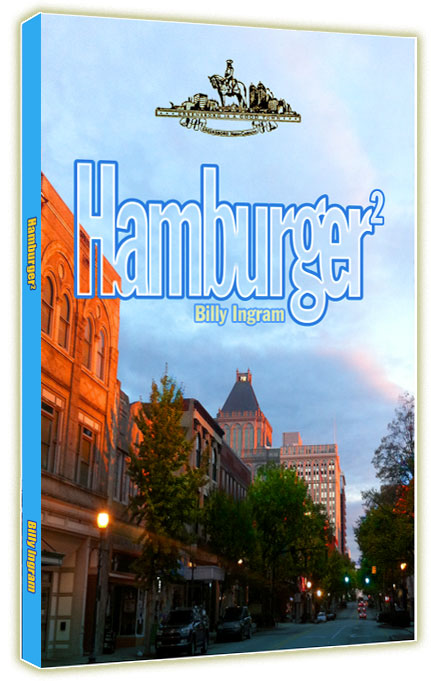 The focus is on Greensboro, NC!
---
Everything you're looking for is here:
Shop Amazon's New Kindle Fire