Reviews of the newest DVD collections
of your favorite classic TV shows!
Click on the title to order - huge discounts and free shipping through Amazon.com!

---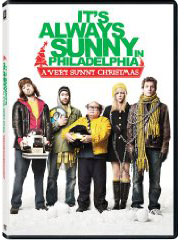 Its Always Sunny in Philadelphia: A Very Sunny Christmas
A not-so-great executed good idea
The "A Christmas Carol" theme in the direct-to-DVD special "Its Always Sunny in Philadelphia: A Very Sunny Christmas" makes saying that this production did not meet my great expectations appropriate.
The adult-oriented FX sitcom on which the special is based is one of my favorite shows, but the special is merely a good episode of that program. I am bothered as well that the storyline begins at 4:00 p.m. on Christmas Eve, crams an unbelievable amount of activity in a few hours, and pushes the sunset in Philadelphia back several hours.
"Sunny" depicts the misadventures of four 30-something selfish, greedy, and dim-witted long-time friends who bought a pub to have a bar in which they could hang out. They are joined by the very crude and even more selfish Frank, who is the father of siblings Dee and Dennis, who owns a portion of the bar. The wonderfully troll-like Danny DeVito plays Frank.
The special consists of two largely separate Christmas-themed storylines. The "Carol" plot has Dee and Dennis making a typically thoroughly inept attempt to use the Dickens story as a means to show Frank the error of his ways. Rather than saving Frank's soul, their objective is to punish him for his cruelty regarding their Christmas gifts throughout their lives and to get him to give them expensive gifts.
The idea is good, and there are a few funny moments. However, with the exception of an amusing short Rankin/Bass inspired claymation segment, there is nothing special about this plot. At the least, I would have expected the siblings to have kidnapped Gabe Kaplan or another B-list '70s star and forced him to play the ghost of Christmas past.
The second storyline has Mac and Charlie, who round out the quartet of losers, become disillusioned regarding their childhood Christmases. A scene in which a line of increasingly pathetic Santas who are the johns of his mother show up at the home of young Charlie is very funny, but this is simply not different than something that a typical episode would show.
The special does deserve praise for a good surprise ending that is consistent with the theme of the show. This final scene adds a wonderfully cynical twist to a happy ending that is very reminiscent of traditional Christmas specials.
The special features include a "making of" segment that includes amusing moments regarding filming a Christmas special in July and a set of deleted scenes that show young Charlie and young Mac.
The third feature was my favorite; it was a great parody of heart-warming sing-a-longs of Christmas carols. In typical "Sunny" fashion, the gang tries to appear sincere and serene but come across as creepy. I would have liked Charlie's green man character to have participated in this presentation.
Anyone who would like to share their thoughts regarding this special is encouraged to e-mail me at tvdvdguy@gmail.com.
---
TV on DVD Reviews: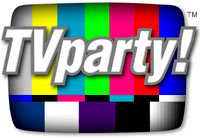 TVparty! for TV Shows on DVD!
Patrick Duffy of Dallas Interview
---
Review by John Stahl

John Stahl is a freelance legal writer who is also a fan of classic and cult television programs. He can be reached at
tvdvdguy@gmail.com
.
---
---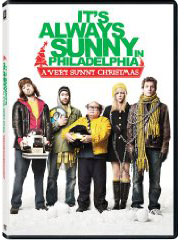 Its Always Sunny in Philadelphia: A Very Sunny Christmas
Product Details
Actors: Charlie Day, Glenn Howerton, Kaitlin Olson, Danny DeVito, Artist Not Provided
Format: Color, Dolby, DVD, Subtitled, Widescreen, NTSC
Language: English
Subtitles: English, French, Spanish
Region: Region 1 (U.S. and Canada only. Read more about DVD formats.)
Aspect Ratio: 1.78:1
Number of discs: 1
Rating: Unrated
Studio: 20th Century Fox
DVD Release Date: November 17, 2009
Run Time: 43 minutes

Product Description
Ho, ho, heyooo! Christmas is upon us and the Paddy's gang has got the spirit. Well, not really. For them, the holidays have always been a time of trickery, backstabbing, and disappointment. But this year things are going to be different as they are determined to rediscover the joy in Christmas. Join Mac, Charlie, Dennis, Dee and Frank as they embark on a holiday adventure filled with stolen toys, childhood videos, naked elves, and a bloody run in with Santa Claus that is guaranteed to blast Christmas spirit all over you!
PR4 & PR5 Pages for ads - CHEAP!
Carol Burnett Show on DVD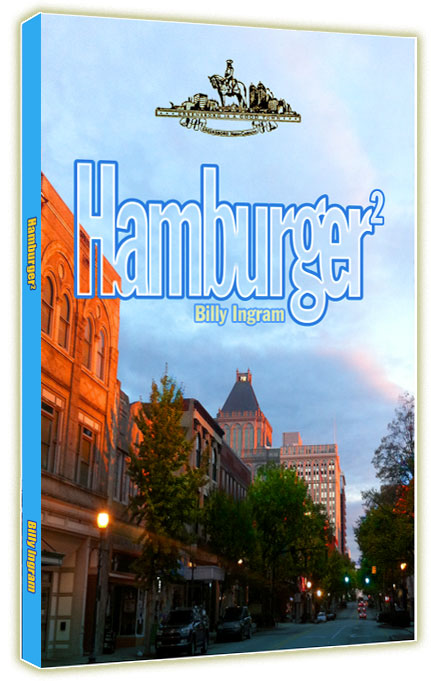 The focus is on Greensboro, NC!
---
Everything you're looking for is here:
Shop Amazon's New Kindle Fire
Shop Amazon's New Kindle Fire