Reviews of the newest DVD collections
of your favorite classic TV shows!
Click on the title to order - huge discounts and free shipping through Amazon.com!

---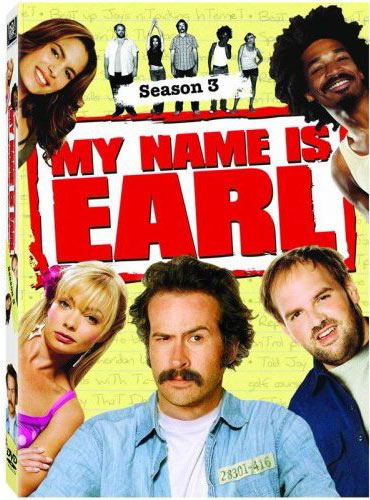 My Name Is Earl: The Third Season
Five-Time Emmy® Award-Winning Irreverent Comedy Arrives On DVD September 30 From Fox Home Entertainment, Featuring 22 Episodes, Deleted Scenes, Commentary And More
"Offbeat and utterly charming."
–New York Times
CENTURY CITY, Calif. – Everyone's favorite white-trash, dim-witted loveable loser, Earl Hickey continues his hilarious plight to make up for a lengthy list of detestable deeds in his quest to become a better person, as "My Name Is Earl" Season Three arrives on DVD September 30 from Fox Home Entertainment. Earl's life has been full of poor choices and mistakes, but after winning a lottery jackpot he has an epiphany and vows to change his ways. In the third season of the Emmy® Award- winning series, Earl finds himself back in prison, where he attempts to end the war between two rival gangs and needs all the help he can get to survive on the inside. Come visit Inmate 28307-016 and the rest of Camden County's losers, users and boozers in the outrageous, uproarious and always inappropriate Season Three of "My Name Is Earl."
Jason Lee (Alvin and the Chipmunks) leads the charge in his Golden Globe®-nominated role as Earl, the man trying to do right his past. He is joined by an outrageous ensemble cast including Ethan Suplee (Cold Mountain) as Earl's hapless brother Randy, Nadine Velazquez, ("The Bold and the Beautiful") as the sexy love interest Catalina, Eddie Steeples (Torque) as Crab Shack owner Darnell and Jaime Pressly (Not Another Teen Movie) in her Emmy® Award-winning role as Earl's ex-wife Joy. Season Three features appearances from guest stars such as Paris Hilton, Giovanni Ribisi ("Friends"), Craig T. Nelson ("Coach"), Beau Bridges (Stargate) and Alyssa Milano ("Charmed"). A critic and fan favorite, "My Name Is Earl" has received the People's Choice® Award, two Television Critics Awards®, a Screen Actors Guild Award® for Outstanding Performance by an Ensemble in a Comedy Series and Emmy® Awards for writing, directing, casting and editing. The "My Name Is Earl" Season Three DVD collection includes all 22 half-hour episodes plus bonus features including gag reel, "Creating The Characters" featurette, deleted scenes and more; the DVD set will be available for the suggested retail price of $49.98 U.S. / $69.98 Canada.
SYNOPSIS: Life behind bars is a real pain in the butt. Just ask Earl, whose commitment to good karma has landed him in the Big House. His shackled hands are full — there's a gang war to stifle and a gala prison prom to plan. Even conjugal visit day is one big headache! With a pregnant ex-wife and a hilariously inept prison guard for a brother, Earl suffers a karmic crisis and finally goes over the top!
"My Name Is Earl" Season Three: Episodes will be presented in widescreen with English 5.1 Dolby Surround, as well as English, Spanish, Portuguese and French subtitles.

---
TV on DVD Reviews: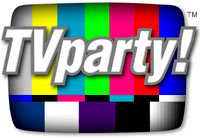 TVparty! for TV Shows on DVD!
Patrick Duffy of Dallas Interview
My Name Is Earl On DVD
---
| | |
| --- | --- |
| | Reviews by Billy Ingram, as seen on VH1, Trio and Bravo. |
| | |
| --- | --- |
| FEATURES YOU MIGHT ENJOY: | |
---
Individual disc content as follows:
Disc One
Episodes
My Name Is Inmate Parts 1&2
The Gangs of Camden County
The Frank Factor
Creative Writing
Frank's Girl
Special Features
Deleted Scenes


Disc Two
Episodes
Our Other Cops is On! – Parts 1 & 2
Randy In Charge (…Of Our Days and Our Nights)
Midnight Bun
Burn Victim
Early Release
Special Features
Deleted Scene


Disc Three
Episodes
Bad Earl
I Won't Die Without A Little Help From My Friends – Parts 1 & 2
Stole A Motorcycle
No Heads and a Duffle Bag
Killerball
Special Features
Deleted Scenes


Disc Four
Episodes
Love Octagon
Girl Earl
The Camdenites – Parts 1 & 2
Special Features
Deleted Scenes
Gag Reel
Those Guys From Those Episodes – Creating The Characters featurette
Under The Shell: The Mr. Turtle Commentary