Reviews of the newest DVD collections
of your favorite classic TV shows!
Click on the title to order - huge discounts and free shipping through Amazon.com!

---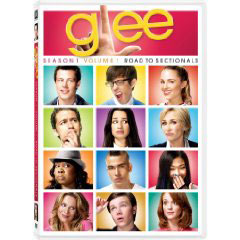 Glee, Vol. One: Road to Sectionals
'Glee: The road to the sectionals' Best high school show in years
I wrote in my entry on DVD sets that are cool enough for school that the decade-old dramedy "Freaks and Geeks" was the last good high school show. "Glee," the fist several episodes of which are being released on DVD next Tuesday, has filled that gap. I remember being very anxious to see the pilot when Fox aired it last May and then waiting all summer for new episodes.
"Glee" is the story of a group of students at McKinley High in Ohio who were either outcasts before joining The New Directions, which is the school's glee club, or became one on selecting that extra-curricular activity.
Perhaps the nicest thing about "Glee" is that its performances of a wide-range of musical styles that often make viewers feel good. Watching a group of broadly smiling pajama-clad "teens" exuberantly bounce on beds ala Esther Williams while singing Van Halen's "Jump" brightened my mood considerably after dealing with one in a long series of frustrating events.
Because "Glee" airs on Fox, rather than the Disney Channel, it is not surprising that a teen pregnancy and a seriously evil cheerleading coach are at the center of the show. Further, even nice-guy teacher and glee coach Will Schuester planted drugs in the locker of the club's star so that Schuester could blackmail him into joining the group.
Although the few critics of "Glee" focus on the cast members being stereotypes, this provides good platforms for their performances and allows the audience to relate to them.
For example, the good-hearted but dumb-as-dirt jock Finn believes the claim that his ejaculating in a hot tub that he was sharing with cheerleader and fellow glee club member Quinn impregnated her. Finn deals with his frustration regarding his inability to care for the expected bundle du joy by singing "I'll Stand By You" by The Pretenders to the unborn baby in an exceptional episode in which Schuester assigns the club members to select a ballad to sing.
This episode also uses ballads for humor in a storyline involving the adorable Schuester dealing with a crush by a student. He chooses a medley of "Don't Stand So Close to Me" by The Police and "Young Girl" by Gary Puckett & The Union Gap to sing to the student to communicate that a romantic relationship would be inappropriate. Matthew Morrison as Schuester does a great job with this and all of his musical performances.
Another stereotype is Curt, the openly and gay student who struts down the school's halls in his fashionable duds. His chance to shine involves competing with Rachel, the Jewish overly peppy over-achiever, for the right to sing "Defying Gravity" from the musical "Wicked." The issue is that a woman traditionally sings the song.
The fact that these kids and their classmates are stereotypes make them real. None of them are especially nice, and they are all aware of their social status even if they choose to defy being ostracized, having slushies thrown in their face, and having their photos in the yearbook defaced.
Along similar lines, the woes of the students continue well beyond the end of each episode. Curt will continue getting tossed in the dumpster and subjected to other abuse because of his sexual orientation, Finn's teammates on the football team will continue punishing him for belonging to the glee club, and the wheelchair-bound Artie will continue having difficulty navigating the cafeteria and other areas of the school.
The plentiful extras in the DVD set are just as exceptional as the show itself. My hands-down favorite is a hilarious new-student orientation film by Principal Figgins. The many gems include Figgins stating that his secretary must be depressed because she is a woman and owns a cat and Figgins telling students that they do not need the Internet because the school has a set of Encyclopedia Britannica.
Another good feature consists of an interview with show creator Ryan Murphy, who also created the FX show "Nip/Tuck." Murphy does a good job explaining the spirit of the show, and we also get to see the energetic stars having fun on the set.
The extras also include a series of short films in which the stars share a handful of things that we did not know about them. You will have to watch these presentations to find out which stars loves them llamas and which one owned a 1972 Dodge Colt.
Anyone who shares my love of "Glee" or wants to share thoughts about this show is invited to e-mail me at tvdvdguy@gmail.com.
---
TV on DVD Reviews: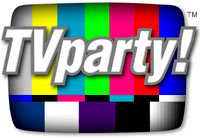 TVparty! for TV Shows on DVD!
Patrick Duffy of Dallas Interview
---
Review by John Stahl

John Stahl is a freelance legal writer who is also a fan of classic and cult television programs. He can be reached at
tvdvdguy@gmail.com
.
---
---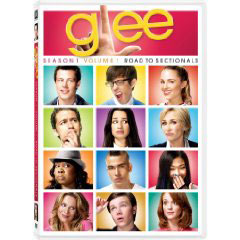 Glee, Vol. One: Road to Sectionals
Product Details
Actors: Matthew Morrison, Jane Lynch
Format: Box set, Color, Dolby, DVD, Subtitled, Widescreen, NTSC
Language: English
Subtitles: English
Region: Region 1 (U.S. and Canada only. Read more about DVD formats.)
Number of discs: 4
Rating: NR (Not Rated)
Studio: 20th Century Fox
DVD Release Date: December 29, 2009
Run Time: 580 minutes
Average Customer Review: 4.8 out of 5 stars See all reviews (26 customer reviews)
ASIN: B002AMVEF6
Amazon.com Sales Rank: #16 in Movies & TV (See Bestsellers in Movies & TV)
Popular in these categories: (What's this?)
#1 in Movies & TV > Boxed Sets > Comedy
#1 in Movies & TV > Musicals & Performing Arts > Musicals > Comedy
#2 in Movies & TV > Boxed Sets > Television
Would you like to update product info or give feedback on images?
For more information about "Glee, Vol. One: Road to Sectionals" visit the Internet Movie Database (IMDb)
Special Features
Disc 1: 187 Minutes
First Play: Defying Gravity Season 1, Fame, Flicka 2, Free Style
Pilot - Director's Cut
Showmance
Acafellas
Preggers
Disc 2: 177 Minutes
The Rhodes not Taken
Vitamin D
Takedown!
Mash-Up
Disc 3: 134 Minutes
Wheels
Ballads
Hairography
Disc 4: 116 Minutes
First Play: Night at the Museum: Battle of the Smithsonian, My One and Only
Mattress
Sectionals
Special Features:
Full Length Audition Pieces
Rachel - "On My Own"
Mercedes - "Respect"
Welcome to McKinley!
Fox Movie Channel Casting Session
Deconstructing Glee With Ryan Murphy
Dance Boot Camp
Repurposed Web VAM
PR4 & PR5 Pages for ads - CHEAP!
Carol Burnett Show on DVD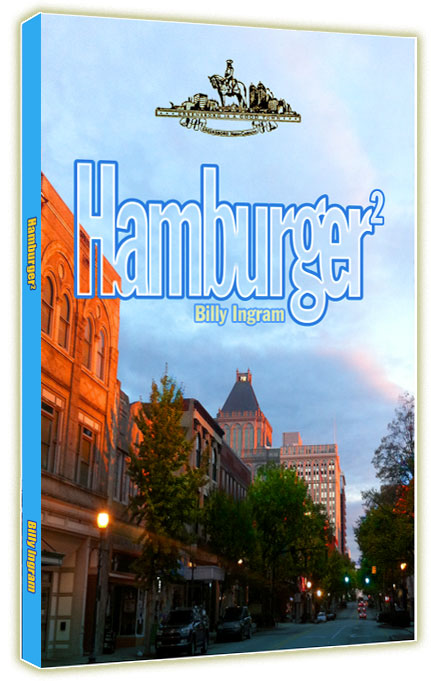 The focus is on Greensboro, NC!
---
Everything you're looking for is here:
Shop Amazon's New Kindle Fire
Shop Amazon's New Kindle Fire