Reviews of the newest DVD collections
of your favorite classic TV shows!
Click on the title to order - huge discounts and free shipping through Amazon.com!

---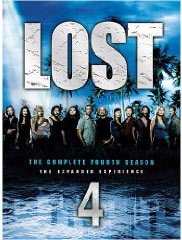 Lost - The Complete Fourth Season
Lost is one of those shows that I luxuriate in, I enjoy the situation and the characters so much I don't want it to end. This fourth season was a short one but packs all of the wallop that the previous three journeys provided.
This shortened season was a year filled with surprises, a taut, suspenseful mystery-drama with some characters leaving the island, others trying to get back, and everyone in mortal danger at all times from unknown forces. The 'others' are fleshed out in surprising detail, there's a shocker around every corner, a brand new set of characters to perplex us, and a slippery storyline that never descends into the predictable. I can safely say that season four contains some of the best episodes of the series run.
Of course, every episode of Lost featured a flashback continuity that dovetailed the main plotline. Much of the story pre-crash has been covered from almost every conceivable angle after three years - so how were the producers going to keep the interest going in year four? Well, they solved that problem in a spectacular way that I won't spoil if you haven't dived into this season yet. It's all just too good to miss.
Besides the four episode commentaries there is an entire disc of extras, two long form documentaries that give you a solid behind-the-scenes experience, along with a peak into what's to come with the new season. I prefer to keep the magic alive and don't need to see behind the curtain but these features do reveal how a first rate television production deals with the vagrancies of producing such an intricate, action filled, globe-hopping tale.
Lost Season Four wraps up with an exhilarating conclusion that leaves plenty of devious machinations to be resolved - or at least explored - in season five. The next year should be a real corker!
---
Product Description:
After Oceanic Air flight 815 tore apart in mid-air and crashed on a Pacific island, it s survivors were forced to find inner strength they never knew they had in order to survive. But they discovered that the island hold many secrets, including a mysterious smoke monster, polar bears, a strange French woman and another group of island residents known as The Others. The survivors have also found signs of those who came to the island before them, including a 19th century sailing ship called The Black Rock, the remains of an ancient statue, as well as bunkers belonging to the Dharma Initiative a group of scientific researchers who inhabited the island in the recent past.
---
TV on DVD Reviews: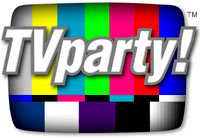 TVparty! for TV Shows on DVD!
Patrick Duffy of Dallas Interview
Lost - The Complete Fourth Season
---
| | |
| --- | --- |
| | Reviews by Billy Ingram, as seen on VH1, Trio and Bravo. |
| | |
| --- | --- |
| FEATURES YOU MIGHT ENJOY: | |
---
Features:
Lost Bloopers
Oceanic Airlines Safety Guide
The Lost Flashbacks
Audio Commentaries
Deleted Scenes
Lost on Location - Go on location with the cast and crew of Lost for a behind-the-scenes look at the making of some of Season Four's hottest episodes.
Freighter Folk (working title) - Where did the folks on the freighter come from? Get to know them and find out what the show runners looked for in new cast members.
Transforming Hawaii (working title) - From the deserted beach to urban Los Angeles, Hawaii serves as a global backdrop for the excitement and intrigue of Lost. Join the small army of technicians that transforms Hawaii to the Island as they go about their duties.
Gun Tracking (working title) - Lost features a formidable array of firearms Get real life gun profiles and find out what it's like working with so much firepower.
The Music of Lost (working title) - The Honolulu Symphony performs Michael Giacchino's award-winning score live for the first time ever. Witness the power of the show's many musical themes as well as its innovative use of instruments-and learn how music affects the production, from writing to directing.


Actors: Matthew Fox, Evangeline Lilly, Josh Holloway, Jorge Garcia, Naveen Andrews
Format: Box set, Color, DVD-Video, Widescreen, NTSC
Language: English
Region: Region 1 (U.S. and Canada only. Read more about DVD formats.)
Aspect Ratio: 1.78:1
Number of discs: 6
Studio: Walt Disney Studios Home Entertainment
DVD Release Date: December 9, 2008
Run Time: 604 minutes

TV Shows on DVD
Holiday Specials on DVD
TV Commercials on DVD

Amazon Prime - unlimited streaming
of your fave TV shows and movies!
Get your FREE 30 Day Trial!

Everything you're looking for is here: