Reviews of the newest DVD collections
of your favorite classic TV shows!
Click on the title to order - huge discounts and free shipping through Amazon.com!

---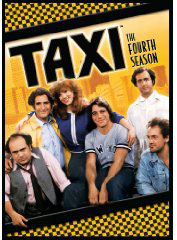 Taxi: The Complete Fourth Season
You must be laughing at me
The fourth season, which was released on DVD on September 22, of the sitcom "Taxi" is a good example of the value of DVD sets; they remind us of clever classic shows, like the one that won the best comedy Emmy for three straight years.
I enjoyed the show when it was on and have watched reruns occasionally but never loved it; watching the DVD set made me appreciate it more. As the name suggests, "Taxi" tells the story of a group of New York City cab drivers.
The interesting and well-acted characters include insightful intelligent Alex, working single mother and aspiring art gallery manager Elaine, boxer Tony who has been hit in the head far too many times, eccentric foreigner Latka, and eccentric recovering drug addict Jim. They all report to the truly repulsive dispatcher Louie, who Danny Devito did a tremendous job showing reveling in his mistreatment of the cabbies and the misfortunes in their lives.
One memorable line from the season has Alex asking Jim when he is going to start standing up for himself and Jim responding "August." A memorable scene has Louie making crude remarks to a representative of the National Organization of Women who was investigating a sexual harassment claim that Elaine had filed against Louie.
A nearly season-long story about Latka having multiple personalities gave actor Andy Kaufman a chance to showcase characters that he had created. The two most memorable were Kaufman's impression of the stoic Alex and the wild and crazy lounge lizard Vic Ferrari. Unfortunately, the show never had Latka wrestle a woman.
Latka also enjoyed the spotlight regarding the return of Simka, played by the wonderfully odd Carol Kane, from Latka's small Eastern European country. One of the last episodes of the season had Latka and Simka enduring tests to earn the right to marry. The scene involving Simka's virginity is one of the funniest scenes of the show, and readers are encouraged to watch Latka's reaction.
My only criticism of the season is that it seemed that the writers did not wrap up several B-story lines in several episodes. For example, one episode had Latka losing a bet that forced him to be quiet for a week. A few scenes had him communicating silently, but the story did not go anywhere.
This season also had two great "before they were stars" guest stars. Ted Danson, who went on to play Sam Malone in "Cheers" with Devito's real-life wife Rhea Perlman, played a flamboyant sexually ambiguous celebrity hairstylist who Malone would have hated.
A young Tom Hanks played a stoned Harvard student in a 1960s flashback sequence that showed how Jim, who Christopher Lloyd of the "Back to the Future Films" played, went from an extreme straight arrow to a brain-damaged mess. Hanks burning his hands while carrying a lava lamp was hilarious.
Seeming Hanks play a lovable goofball again made me wish that he would play that type of role again. It also prompted me to put his sitcom "Bosom Buddies" on my DVD wishlist.
The bottom line is that this is a very funny season of a great show that those who share me in mourning the current shortage of well-written and well-cast sitcoms will enjoy.
Anyone who would like to share their thoughts about "Taxi" are encouraged to e-mail me at tvdvdguy@gmail.com.
---
TV on DVD Reviews: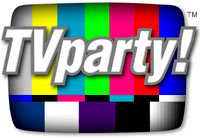 TVparty! for TV Shows on DVD!
Patrick Duffy of Dallas Interview
Taxi: The Complete Fourth Season
---
Review by John Stahl

John Stahl is a freelance legal writer who is also a fan of classic and cult television programs. He can be reached at
tvdvdguy@gmail.com
.
---
---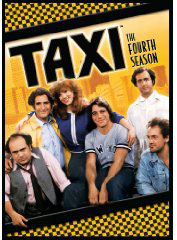 Taxi: The Complete Fourth Season
Product Details
Actors: Danny DeVito, Christopher Lloyd, Judd Hirsch, Andy Kaufman, Tony Danza
Format: Box set, Closed-captioned, Color, DVD, Full Screen, NTSC
Language: English
Region: Region 1 (U.S. and Canada only. Read more about DVD formats.)
Aspect Ratio: 1.33:1
Number of discs: 3
Rating: Unrated
Studio: Paramount
DVD Release Date: September 22, 2009
Run Time: 581 minutes
I Love Lucy / Lucy Show
Here's Lucy / Life With Lucy
Here's Lucy: Lucille Ball Behind the Scenes
Lucille Ball Specials on DVD Review
PR4 & PR5 Pages for ads - CHEAP!
Carol Burnett Show on DVD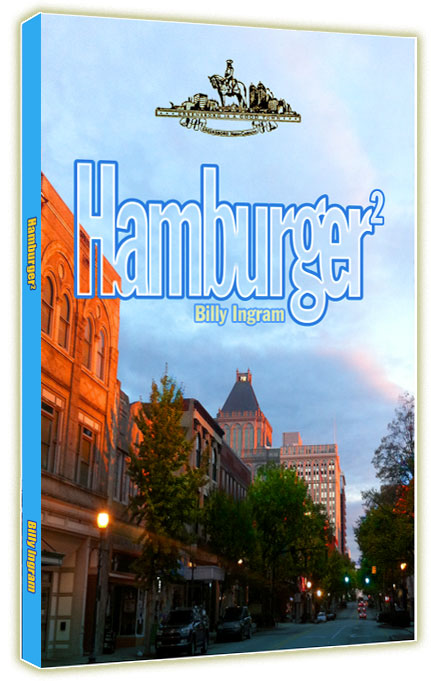 The focus is on Greensboro, NC!
---
Everything you're looking for is here:
Shop Amazon's New Kindle Fire
Shop Amazon's New Kindle Fire