Reviews of the newest DVD collections
of your favorite classic TV shows!
Click on the title to order - huge discounts and free shipping through Amazon.com!

---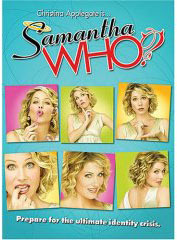 Samantha Who?: The Complete First Season
Samantha Who? is about a single woman suffering with amnesia, while My Name Is Earl follows a single male who is trying, against the odds, to live out positive karma. Though vastly different in many ways, these two smart comedies are also a lot alike.
Samantha Newly, wonderfully played by Christina Applegate, is a sophisticated Chicagoan who was a bona fide jerk back before an accident put her into the coma that led to amnesia. When she comes out of this life-changing deep sleep – and into a world of close friends, co-workers, and relatives she no longer recognizes -- Samantha is forced to learn who she truly is, but from the differing perspectives of those that know/knew her best. And she simply recoils in shame at the ugly (personality wise) self-reflection this diverse group holds up to her.
In response, she makes it her unspoken mission to give the world a new and improved Samantha Newly. Earl (My Name Is Earl) Hickey, however, is far more outspoken about wanting to do good to those he's wronged, as he even has a self-written redemption list. But he too wants those around him to see that he's a changed man; one far better than the low life criminal of his past. Each program is intelligently written and oftentimes laugh-out-loud funny. But in their unique, silly ways, these TV programs also offer the reminder that we need to honest with ourselves about the crummy way we sometimes treat other people. Then we need to turn this shame into sincere brotherly love.
At first, it's difficult to reconcile the promiscuous bimbo Applegate previously played as Kelly Bundy on Married…with Children with this, Applegate's new more mature adult role. Applegate may still be blonde, but she's anything but dumb and promiscuous on Samantha Who? Although her character is an adult in age, however, she was far from settled down before the fateful accident changed everything. Now, Samantha no longer wants to live the hard partying, mean-spirited life she shared with Andrea Belladonna, her questionable past life best friend. Instead, she's far closer in character to Dena, a girl she left behind in high school as soon teenage popularity put them into entirely different social leagues. Dena reenters Samantha's life just after her accident and successfully reconnects with her childhood friend. Dena is frumpy and still a little unpopular, but she's also a whole lot more sincere than Andrea. Both Dena and Andrea are losers of a sort, but Dena is usually more likely to do the right thing.
Even though Dena has far more character than Andrea – but then, laboratory rats probably have more integrity than Andrea -- few people in Samantha's life have nearly enough common sense to get her back onto the straight and narrow. Perhaps the only true wise man in the bunch is the doorman at her building, whom she only speaks with in passing. What's left is an immature mother who is more girl than woman, and a naïve and sweet, but none too bright, father. Her ex-boyfriend, Todd, is a nice guy, but he's just as in the dark about his future as Samantha is -- even without the handicap of amnesia.
Respect for karma inspires Earl to try and be a good person, whereas Samantha appears to be more compelled – for better or for worse -- to please others. For instance, when she crashes her father's car in "The Car" episode, she's primarily concerned about losing her dad's trust, rather than feeling any remorse for what she's done. Furthermore, a show titled "The Virgin" finds Samantha pressing to experience sex once again so she can re-learn what that feels like. But sadly, sex is completely separate from any notion of love, as though these two experiences have nothing to do with each other at all. In other words, there are few high and lofty morals guiding Samantha's second chance at life.
The program carries far more social weight whenever Samantha tries to make up for the cruel ways she's behaved in the past. On "The Job," for instance, Samantha must calm the nerves of her secretary. The old Samantha had her so shocked the poor girl could hardly think straight. Ironically, Samantha then reveals so much of her easygoing side that this secretary starts to take advantage of her and becomes completely lazy. This forces Samantha to readjust.
Like 30 Rock, by far the best comedy on network television today, the dialogue on Samantha Who? is often fast and furious but it's worth all the work it takes to keep up with these verbal volleys. Samantha Newly may battle with stifling amnesia, but Samantha Who? is a wonderfully unforgettable comedy.
---
TV on DVD Reviews: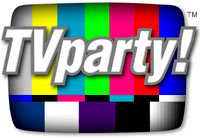 TVparty! for TV Shows on DVD!
Patrick Duffy of Dallas Interview
---
---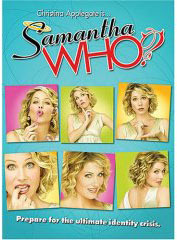 Samantha Who?: The Complete First Season
Product Description
Samantha...WHO? That's what Sam Newly irresistibly played by Christina Applegate would like to know! Upon waking up from an eight-day coma she can't remember a thing -- not her boyfriend her parents her job not even herself. Although some things are best left forgotten Sam is determined to dig up the "goods" on herself. With a little help from her ex-boyfriend ex-doorman her too (make that two) few friends and slightly odd parents Samantha gets a once in a lifetime opportunity to become a bad-girl-gone-good. Indulge yourself in the ultimate do-over fantasy with the fresh new hit comedy SAMANTHA WHO? -- THE COMPLETE FIRST SEASON starring Emmy(R) Award-winning Christina Applegate and a hilariously quirky cast of supporting characters including Jean Smart Jennifer Esposito and Kevin Dunn. With every Season One episode and exclusive bonus features cheer for the charmingly imperfect Sam -- whoever she is!
Format: Color, DVD-Video, NTSC
Language: English
Region: Region 1 (U.S. and Canada only. Read more about DVD formats.)
Aspect Ratio: 1.78:1
Number of discs: 2
Rating:
Studio: Buena Vista Home Entertainment
DVD Release Date: September 23, 2008
PR4 & PR5 Pages for ads - CHEAP!
Carol Burnett Show on DVD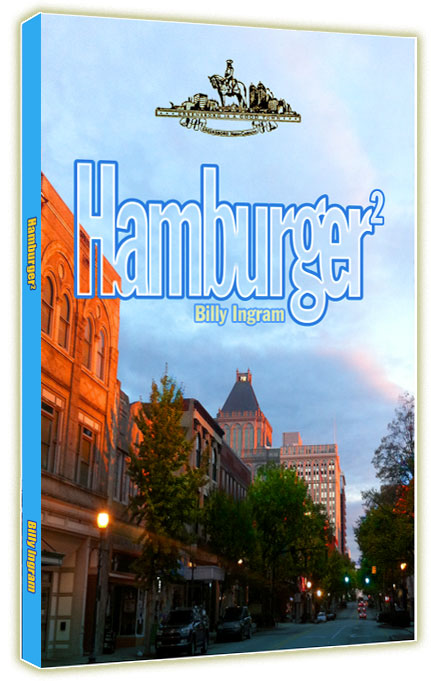 The focus is on Greensboro, NC!
Superman on DVD!
Batman on DVD!
The Flash on DVD!
Super Friends on DVD!
All New Super Friends on DVD!
Superman Doomsday on DVD!
Smallville on DVD!
Justice League: New Frontier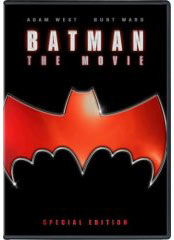 Original Batman Movie!
New Release!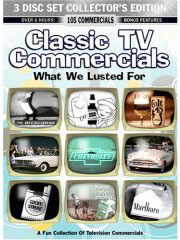 1970's TV shows on DVD
1960's TV Shows on DVD
Everything you're looking for is here: