Reviews of the newest DVD collections
of your favorite classic TV shows!
Click on the title to order - huge discounts and free shipping through Amazon.com!

---
Mystery Science Theater 3000: XVI [Limited Edition]
Kevin "Servo" Murphy discusses new MST 3K release
The upcoming release of the sixteenth volume of collections of "Mystery Science Theater 3000" (MST 3K) episodes excited me even more than the prior 15 collections because it provided a chance to interview series star Kevin Murphy. This was the equivalent of a Trekker getting to speak with Shatner.
The simple yet unique concept of MST 3K is that mad scientists shot a human test subject, and later "a regular Joe they didn't like," onto the Satellite of Love in space for the purpose of seeing how many bad movies that they could force their victim to watch before he went mad. As the series' wonderful theme song stated, the subject and his predecessor "tried to keep his sanity with the help of his robot friends."
The group survived the torture by making fall-down funny comments and sarcastic remarks throughout the movies. The incredible scope of these jokes ranged from French impressionist painters, to politicians, to pop culture, and everything in between. The characters also sent a good message by booing loudly whenever a man in the celluloid slop du jour hit a female character.
Murphy played the suave robot puppet Tom Servo whose head resembled a gumball machine and whose torso looked enough like a fire hydrant to attract space dogs.
Volume 16 includes "Santa Claus," which is a painfully horrible 1950s Mexican film that told how Santa manages to deliver so many toys and also depicted his battle with a devil named Pitch who plotted to turn the children of the world against Santa. Murphy did double duty as Servo and as Santa in a skit on this episode.
"Santa Claus" is remembered best for a highly offensive segment that was a very perverted version of "It's a Small World After All." The scene showed groups of children from across the world who lived at Santa's workshop and helped him make toys. Depicting African children with bones in their hair and dancing around beating drums set the tone, which remained just as deplorable throughout the scene.
In true MST 3K style, Servo and his two friends made hilarious comments about each group of children; my two favorites were when the narrator said "The children from France" and Servo added "reek to high heaven" followed by the narrator saying "The children of the United States" only to have Servo say "are too lazy and selfish to help Santa."
I recall laughing so hard that I spit out my cereal when I first saw the scene, and it makes me laugh every time. When I asked Murphy if the show received any flack over the segment, he said that they did not and added that they riffed on every group of children "to illustrate what was happening in the extreme." Murphy added that that segment was "the most appalling thing that I have ever seen on film."
It is worth noting that this episode is one of the most popular among MSTies; I will likely show it to my Christmas Eve guests while we snack on MST 3K-inspired humdingers.
The even more horrible film "Night of the Blood Beast" that the latest set contains is noteworthy because it is a first for a set of these episodes. MSTies are offered the choice of watching the version of the episode that premiered during the show's "Turkey Day" Thanksgiving marathon or the version that ran when the episode was repeated.
The difference is that the skits in the episode that ran during the Turkey Day marathon revolved around a wonderfully bizarre Thanksgiving feast at the home of the mad scientist and the theme of the repeated episode was the pregnancy of robot puppet Crow T. Robot. I thoroughly enjoyed the Turkey Day version and look forward to seeing the other one.
When asked about plans to release other dual "Turkey Day" and alternative versions of films, Murphy stated that it was possible. He shared too that "the plan is to keep them [sets] coming as long as" Shout Factory, which has produced the past several sets, can get licensing rights to the films that MST 3K showed. Murphy noted too that getting licensing rights was becoming increasingly difficult.
Murphy shared on a related note that MST 3K almost got the rights to show "Moment by Moment," which had a young John Travolta falling in love with a cougar played by Lily Tomlin. Murphy told me that the owners of the film prohibited MST 3K from using it when they learned of that plan.
The third movie in the latest set "The Corpse Vanishes" is a great example of the low-budget horror movies that MST 3K skewers so well. It provides the bonuses of starring Bela Lugosi and including a beloved "Commander Cody" short film.
The truly awful Mad Max ripoff "Warrior of the Lost World" rounds out the set; this one offered the horrible hair, hideous new wave fashions, and cheesy production values of low-budget '80s movies.
Murphy noted that fans like the variety of types of films in the collections but seemed agreeable to releasing sets that had a particular theme if licensing issues allowed placing four such episodes in a set. Obvious themes would be Hercules or Japanese monster movies.
After Murphy and I discussed these films, I took advantage of the remaining minutes in my slot to ask a few fanboy questions. He told me that the writers were aware that the initials of the Satellite of Love were "SOL" and described that as a "happy coincidence." He said too that the writers used that acronym in the scripts.
Murphy said that "its possible" when asked if any of episodes from the show's early days on a local Minneapolis station would ever be released on DVD. He also promised that "more will come out."
Murphy identified the issue as, which any good MSTie knows, the fact that the show raided the film collection of the station and did not obtain licensing rights to use the films.
Because Murphy was such a good sport and sounded so much like Servo, I asked if people ever looked at him with a mild sense of recognition when he spoke to them. He told me that that only occurred on the telephone and that an airline reservation agent once told him that he sounded just like Servo. I can only imagine her glee on learning who he was.
When asked if he thought that the MST 3K characters were still doing the same thing that they were at the end of the final episode, Murphy speculated that they were. He commented that "Crow and Mike are not very ambitious." He speculated too that Servo might have developed a drinking problem and a resulting paunch.
Murphy and I additionally touched on his current work on the MST 3K like Riff Tracks productions. Being careful to not criticize former MST 3K co-star and colleague Joel Hodgson, Murphy noted that beaming Riff Tracks productions to several theaters simultaneously made it easier for fans to see it then to potentially have to travel great distances to attend a live performance of the Cinematic Titanic productions in which Hodgson was performing.
I would love to have fellow MSTies e-mail me at tvdvdguy@gmail.com and am especially eager to hear from others who bought the movie that Murphy once stated was too offensive for them to show.
---
TV on DVD Reviews: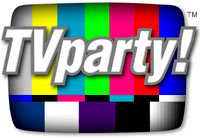 TVparty! for TV Shows on DVD!
Patrick Duffy of Dallas Interview
---
Review by John Stahl

John Stahl is a freelance legal writer who is also a fan of classic and cult television programs. He can be reached at
tvdvdguy@gmail.com
.
---
---
Mystery Science Theater 3000: XVI [Limited Edition]
Product Details
Actors: Mike Nelson, Joel Hodgson, Kevin Murphy
Directors: Kevin Murphy
Format: Box set, Color, DVD, Full Screen, NTSC
Language: English
Region: Region 1 (U.S. and Canada only. Read more about DVD formats.)
Number of discs: 4
Rating: Unrated
Studio: Shout! Factory
DVD Release Date: December 1, 2009
Run Time: 360 minutes
Product Description
With the holidays upon us and the spirit of goodwill toward men in the air, let us be mindful of those less fortunate: Joel, Mike and their hapless bots Tom Servo and Crow T. Robot. The only presents under the tree on the Satellite of Love are four movies anyone else would return the next day, but thanks to their steady stream of wisecracks, there are enough ho ho hos to make this the best holiday ever! So come all ye faithful and let us adore the comedy madness that is Mystery Science Theater
Films include The Corpse Vanishes, Warrior Of The Lost World, Santa Claus, Night Of The Blood Beast. The first pressing of this box set comes packaged with a limited-edition Tom Servo figurine, the perfect companion to last years out-of-print Crow T. Robot figurine.
Bonus Features:
* New Interview With Warrior Of The Lost World Director David Worth
* Santa Claus Conquers The Devil: A 50-Year Retrospective
* Night Of The Blood Beast (Turkey Day Version)
* Turkey Day 95 Intros
* Original Theatrical Trailers
* 4 Exclusive MST3K Mini-Posters By Artist Steve Vance
* And More!
PR4 & PR5 Pages for ads - CHEAP!
Carol Burnett Show on DVD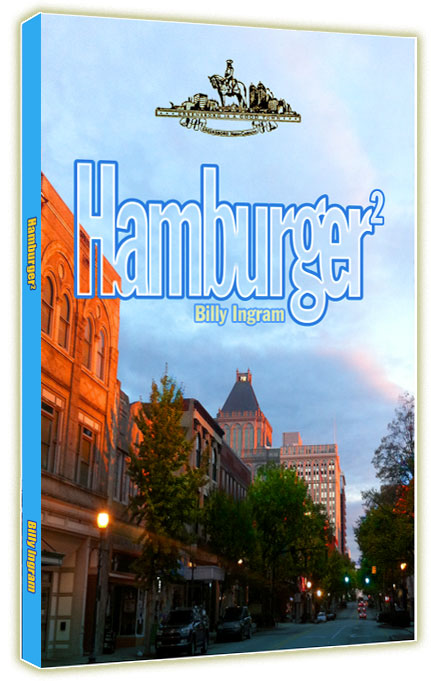 The focus is on Greensboro, NC!
---
Everything you're looking for is here:
Shop Amazon's New Kindle Fire
Shop Amazon's New Kindle Fire