---
Review by John Stahl

John Stahl is a freelance legal writer who is also a fan of classic and cult television programs. He can be reached at
tvdvdguy@gmail.com
.
---
---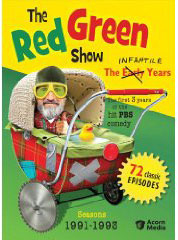 The Red Green Show: The Infantile Years

Number of discs: 9
Rating: Unrated
Studio: Acorn Media
DVD Release Date: January 26, 2010
Run Time: 1740 minutes
Average Customer Review: 5.0 out of 5 stars See all reviews (3 customer reviews)
ASIN: B002UXYCYU
Amazon.com Sales Rank: #8,661 in Movies & TV (See Bestsellers in Movies & TV)
Popular in this category: (What's this?)
#1 in Movies & TV > Television > Funny Families > The Red Green Show
Would you like to update product info or give feedback on images?
Editorial Reviews
Product Description
1991-1993 Seasons
"Age doesn't always bring wisdom. Sometimes age comes alone." So says Red Green, master of all things Canadian, manly, and duct taped. In this collection of The Red Green Show's first three seasons, Red and the gang are in their youth prime early middle age--but you'd never know it. It was only the beginning of the half-baked ideas, crazy contraptions, and unintended consequences that seemed like they would never end, but did, after 15 hilarious years.
These 72 episodes introduce series regulars Ranger Gord, Bill Smith, Hap Shaughnessy, and, of course, Red's beleaguered but beloved nephew, Harold.
For more laughs than you can shake a hockey stick at, join Red, Harold, and all the guys at Possum Lodge for their first three years of doing what men do when women aren't around—and some things that are even worse. "Effectively and magnificently spoofs the male ego" --The Detroit News.
EXTRA JUNK: Introduction by star and creator Steve Smith, Red and Harold character profiles, and biographies of stars Steve Smith and Patrick McKenna.
PR4 & PR5 Pages for ads - CHEAP!
Carol Burnett Show on DVD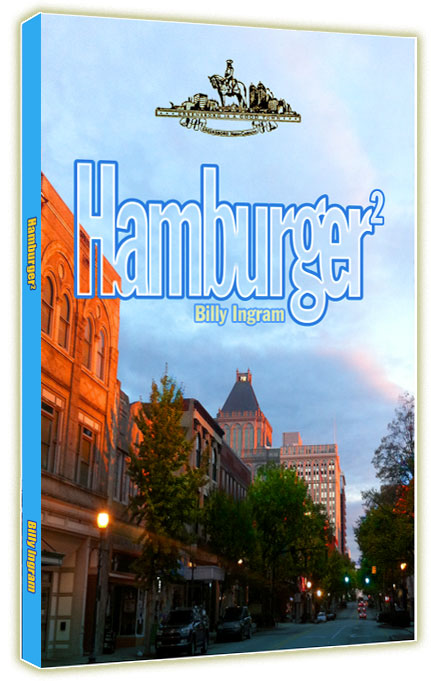 The focus is on Greensboro, NC!