Reviews of the newest DVD collections
of your favorite classic TV shows!
Click on the title to order - huge discounts and free shipping through Amazon.com!

---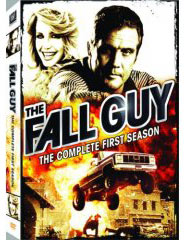 The Fall Guy - Season 1
Lee Majors, fresh from his success as the Six Million Dollar Man, stars as stunt man and part-time bounty hunter Colt Severs. Heather Thomas provides the wiggle and Douglas Barr the muscle in this action adventure favorite. Jo Ann Pflug was also seen during this season as Colt's adversarial employer, she was replaced by Markie Post the next season.
While the show traveled to far off locales (like Hawaii and Aspen) it was mostly filmed in and around Los Angeles and Hollywood in the early-1980s so you gotta love that (I do because I was living in LA at the time).
At times silly and predictable, The Fall Guy moves quickly enough with plenty of action, the type of easy going watching that was expected out of a TV show at the time. You were turning your mind off, that was the point.
This is not something I would back then but it's a pleasant enough diversion today with some genuinely exciting stunts. That's how this series managed to run for 5 seasons.
Turning up in supporting roles or cameos are a plethora of 1970's celebs that include Eddie Albert, Lou Rawls (both in the pilot), Robert Wagner, Milton Berle, Ben Cooper, Linda Evans, Don Ho, Carol Wayne, Joe Lewis - the list goes on and on. That's the best part about this program, catching all the stars that continually pop up at odd times.
Of course, the show has millions of fans and I'm sure they'll be more than pleased with this DVD collection. It's a very attractive package, the picture and sound top notch and there are two special features including a mini-documentary on the impact of the show. You can purchase the entire season or one of the half-season sets that sell for about half the price.
The Fall Guy is a light-hearted romp, with some nice twists and turns and plenty of star power.
CAST:
Colt Seavers..........................Lee Majors
Howie Munson........................Douglas Barr
Jody Banks........................Heather Thomas
Samantha "Big Jack" Jack(1981-1982)...Jo Ann Pflug
Terri Shannon / Michaels(1982-1985)....Markie Post
Pearl Sperling (1985-1986).............Nedra Volz
---
TV on DVD Reviews: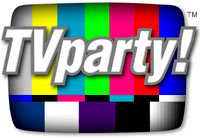 TVparty! for TV on DVD!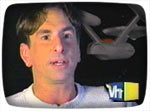 Reviews by Billy Ingram,
as seen on VH1, Trio and Bravo.
On BRAVO'S 100 Funniest Movies this month!




Carol Burnett Show on DVD
| | |
| --- | --- |
| FEATURES YOU MIGHT ENJOY: | |
---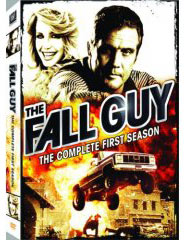 Plot Outline:
The adventures of a film stunt performer who moonlights as a bounty hunter when movie work is slow.

Plot Synopsis:
Colt Seaver is a combination bounty hunter and stunt man. He drives a big GMC truck with a eagle painted on it's hood. He chases after "bad guys" and returns them to the Los Angeles area. He has two companions, Howie and Jodie. These two companions usually follow Colt in his adventures and sometimes they are on there own.

DVD Features:
Available Subtitles: Spanish
Available Audio Tracks: English (Dolby Digital 2.0 Mono)
Remembering The Fall Guy: An American Classic
The Unknown Stuntman: The Theme Song
1970's TV shows on DVD
1960's TV Shows on DVD
Everything you're looking for is here: