Reviews of the newest DVD collections
of your favorite classic TV shows!
Click on the title to order - huge discounts and free shipping through Amazon.com!
(Ordering TV shows on DVD from the United Kingdom? Click here! )
---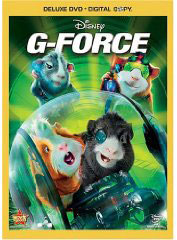 G-Force
The fast and the furriest
My interest in the DVD release of the Disney live-action CGI flick "G Force" related to watching it for its potential for the almost inevitable Disney Channel show that it will inspire. I received the three-disc set that includes the blu-ray disc, the standard DVD, and the disc that is intended for the digital copy download. The blu-ray version looked and sounded great, and I recommend springing for this set if you have a blu-ray player or intend to get one relatively soon.
The premise of this fun and exciting romp, which action film and "CSI" franchise producer Jerry Bruckheimer produced, about guinea pig secret agents does have great promise as a series.
I can imagine plots involving infiltrating the classroom of a high school biology teacher who is developing a bio-weapon for a rogue nation or a more dangerous mission in the home of a Richard Gere-type actor who is taking advantage of frequent international travel for roles to smuggle classified information out of the country.
The genetically engineered pets can talk and have received secret agent training from their human companion Ben. The film begins with the team infiltrating the home of a home appliances tycoon who dabbles in weapons systems. Something predictably goes wrong, Homeland Security shuts down the G Force program, and the guinea pigs stay on the job to get the bad guy and prove their value to the country.
It is equally predictable that the guinea pigs prevail, but they do not squeal with delight on doing so. They do offer a nice lesson on the value of teamwork and send kids a positive message regarding the potential of everyone to make a difference in the world.
The first half of the movie was very amusing and kept my attention, but the second half followed the Bruckheimer formula of kicking the action into high gear and keeping it going. A chase scene in which the guinea pigs operated souped-up hamster balls was hilarious and reasonably thrilling, a scene with a guinea pig trapped in a microwave was another good one, and the film finished with a nice twist at the end of a confrontation with the true villain of the film.
The extras include an entertaining behind-the-scenes look at the film that reveals the inspiration for it. There is also a segment in which Blaster the guinea pig, voiced by "30 Rock's" Tracy Morgan, offers secret agent training that includes instructions on using the team's spy gear.
Anyone with thoughts regarding G-Force or cheap shots at Richard Gere is encouraged to e-mail me at tvdvdguy@gmail.com.
---
TV on DVD Reviews: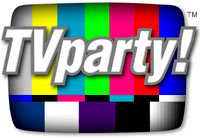 TVparty! for TV Shows on DVD!
Your Classic TV Blog!
News Regurgitator - Political News Links
Patrick Duffy of Dallas Interview
---
Review by John Stahl

John Stahl is a freelance legal writer who is also a fan of classic and cult television programs. He can be reached at
tvdvdguy@gmail.com
.
---
---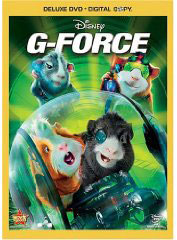 G-Force
Product Details
Actors: Steve Buscemi, Nicolas Cage, Jon Favreau, Bill Nighy, Michael Papajohn
Directors: Hoyt Yeatman
Format: AC-3, Closed-captioned, Color, Dolby, Dubbed, DVD, Subtitled, Widescreen, NTSC
Language: English
Subtitles: French, Spanish
Number of discs: 2
Rating: PG (Parental Guidance Suggested)
Studio: Walt Disney Video
DVD Release Date: December 15, 2009
Run Time: 88 minutes
PR4 & PR5 Pages for ads - CHEAP!
Carol Burnett Show on DVD
Television's Greatest - local & national TV kid shows
Actors working in the South / Southern Actors
North Carolina Actors
Southern Actors
---
Everything you're looking for is here:
Shop Amazon's New Kindle Fire
Shop Amazon's New Kindle Fire