Reviews of the newest DVD collections
of your favorite classic TV shows!
Click on the title to order - huge discounts and free shipping through Amazon.com!

---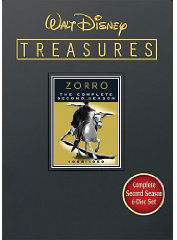 Walt Disney Treasures: Zorro - The Complete First Season
Walt Disney Treasures: Zorro - The Complete Second Season
I never realized how gloriously rich black and white television could be. The prints of these 1950's Disney TV productions are pristine, deep, dark and rich. The show itself was magnificently shot with shadows that envelope the screen in that film noir tradition, giving the lightweight proceedings a heft that it otherwise wouldn't have. In fact, the cinematography may be the most outstanding aspect of this series.
I had never seen this show before, always heard it was wonderful but never had the pleasure. Too bad, I'd have loved it as a kid - even today it makes for pleasant Sunday afternoon viewing.
On the second season DVD collection (my favorite of the two) there's a behind the scenes mini-documentary and two one hour Zorro films that ran on Walt Disney Presents in 1961. It's such a treat to see those shows again for the first time since I was a toddler and recall what a class act Uncle Walt was. One of those episodes features Annette Funicello as a returning guest (she was on a three part story arc during season 2) so it's a classic Disney TV trifecta.
Leonard Maltin contributes an introduction to the series on both collections and walks us through the Disney vault relating to Zorro on set 2.
There are 39 episodes in each limited (30,000) edition, numbered, 6-disc set which includes a Certificate of Authenticity, a collectible pin, as well as a black-and-white photo of Guy Williams as Zorro. There's also a booklet with the shows listed and it all comes encased in a very attractive black metal tin box.

---
TV on DVD Reviews: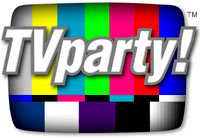 TVparty! for TV Shows on DVD!
Patrick Duffy of Dallas Interview
| | |
| --- | --- |
| | Reviews by Billy Ingram, as seen on VH1, Trio and Bravo. |
---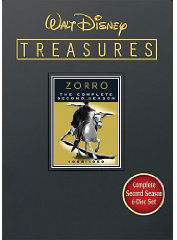 Walt Disney Treasures: Zorro - The Complete First Season
Walt Disney Treasures: Zorro - The Complete Second Season
Product Details
• Actors: Guy Williams, Henry Calvin, Gene Sheldon, George J. Lewis, Don Diamond
• Format: Box set, Black & White, DVD, NTSC, Original recording remastered, Restored
• Language: English
• Region: Region 1 (U.S. and Canada only. Read more about DVD formats.)
• Aspect Ratio: 1.33:1
• Number of discs: 6
• Rating:
• NR (Not Rated)
• Studio: Walt Disney Studios Home Entertainment
• DVD Release Date: November 3, 2009
• Run Time: 945 minutes
Product Description
Out of the night, when the full moon is bright, comes the horseman known as Zorro. Debuting October 10, 1957, Walt Disney's thrilling series about the masked avenger was so successful, it made Zorro a household name -- and quashed every series that went up against it. Filled with action, adventure and suspense, this volume presents the first season's 39 episodes (all newly restored and remastered) in their original blakc-and-white format. To enrich your experience of Disney's unforgettable classic, this six-disc set also includes ZORRO: EL BANDIDO and ZORRO: ADIOS EL CUCHILLO, the rarely seen two-part, one-hour specials shown on Disney's anthology series, WALT DISNEY PRESENTS. Then discover the many faces of Zorro from his literary beginnings through the creation of the Disney TV series. Featuring exclusive introductions by film historian Leonard Maltin, this is a timeless collection from generations past for generations to come.
Everything you're looking for is here:
Shop Amazon's New Kindle Fire
Star Trek on Blu-Ray Review
Star Trek on DVD Review
Star Trek Next Generation on DVD Review
Star Trek movies on DVD Review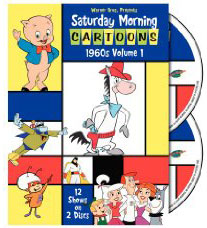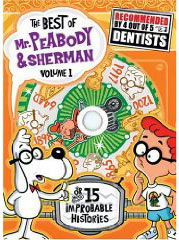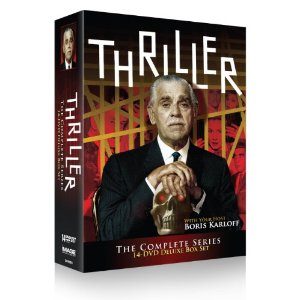 Book Reviews: Encyclopedia of Television / The Complete Encyclopedia of Television Programming

---

ShoutFactoryStore


Everything you're looking for is here:
Shop Amazon's New Kindle Fire
Superman on DVD!
Batman on DVD!
The Flash on DVD!
Super Friends on DVD!
All New Super Friends on DVD!
Superman Doomsday on DVD!
Smallville on DVD!
Justice League: New Frontier
PR4 & PR5 Pages for ads - CHEAP!
Carol Burnett Show on DVD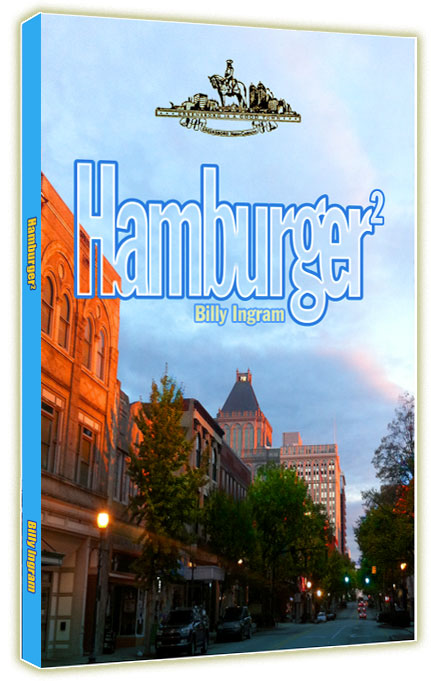 The focus is on Greensboro, NC!
Everything you're looking for is here:

---
Everything you're looking for is here:
Shop Amazon's New Kindle Fire