Reviews of the newest DVD collections
of your favorite classic TV shows!
Click on the title to order - huge discounts and free shipping through Amazon.com!
---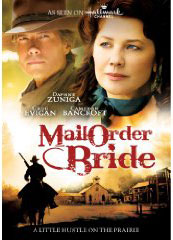 Mail-Order Bride
Best elements of bad movies of the week
Watching the DVD of the 2008 Hallmark Channel movie "Mail-Order Bride" reminded me of the hokey chick flick made-for-TV movies of the week that were very prevalent on Sunday nights in the '70s and '80s and now provide much of the content on the Lifetime network.
These movies provide decent mindless entertainment in which the genuine goodness of one character reforms the character of the other gender who life has turned bitter. These characters actors who portray them seem to try for Hepburn and Tracy and end up as Shepherd and Willis. The clichéd plots and dialogues and less-than-exceptional acting are what make these productions so enjoyable.
Daphne Zuniga of "Melrose Place" apparently got the female lead in "Bride" as a con artist from 1888 Boston who replaces her dying friend as the mail-order bride of a Wyoming rancher because TV-movie queen Valerie Bertinelli was unavailable.
Cameron Bancroft of "Beverly Hills 90210" plays the rancher who has led a solitary life since his prior mail-order bride ran out on him. A huge plot hole that is typical of these guilty pleasures is why this kind attractive man with a moderately successful ranch cannot find a local woman to marry.
Greg Evigan of the completely unwatchable late '70s action-comedy "BJ and the Bear" about a trucker and his monkey provides the best camp element as the Boston gangster who owns Zuniga and who comes to Wyoming to capture her. It is hardly a spoiler that he and the rancher have a large confrontation that the rancher wins.
The very dull Evigan is the weak link in all this, and I wonder if the monkey from his old series would have done a better job. Evigan simply does not express much emotion or even get into the fun of playing the villain.
Conversely, Bancroft seems to enjoy playing the quiet man with good values, a decent amount of wit, and just enough evil to make him fun. One of the better moments consists of him asking Zuniga what effect an impending rainstorm will have on the dress that she is wearing.
The bottom line is that this movie will be a treat for fans of the three stars or of movies-of-the-week. My watching it on a cool drizzly Sunday evening was very appropriate.
Anyone with thoughts about this far cry from the specials that Hallmark made for CBS for many years is welcome to e-mail me at tvdvdguy@gmail.com.
---
TV on DVD Reviews: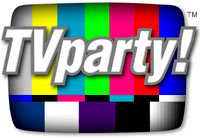 TVparty! for TV Shows on DVD!
Auto huren makes it possible to compare all car rental companies all over the world!
Compare the top sellers of Instagram followers on Buy instagram followers reviews!
An overwiew of guides and gutscheincode with the best tips and tricks to save money! on Ebookers.
Patrick Duffy of Dallas Interview
---
Review by John Stahl

John Stahl is a freelance legal writer who is also a fan of classic and cult television programs. He can be reached at
tvdvdguy@gmail.com
.
---
---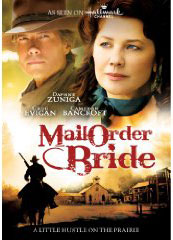 Mail-Order Bride
Product Details
Actors: Daphne Zuniga, Greg Evigan, Cameron Bancroft
Format: Color, Dolby, DVD, Subtitled, Widescreen, NTSC
Language: English
Subtitles: English
Aspect Ratio: 1.78:1
Number of discs: 1
Rating: Unrated
Studio: E1 Entertainment
DVD Release Date: September 15, 2009
Run Time: 88 minutes

Product Description
Diana McQueen (Daphne Zuniga), a con woman with a conscience, tries to start over by moving out West and posing as her recently-deceased friend, Jen, a woman betrothed to a rancher she has never met. But Diana's lies begin to crumble when her new fiancé grows suspicious and her violent past suddenly shows up on her doorstep. As seen on Hallmark Channel and also starring Greg Evigan and Cameron Bancroft.
I Love Lucy / Lucy Show
Here's Lucy / Life With Lucy
Here's Lucy: Lucille Ball Behind the Scenes
Lucille Ball Specials on DVD Review
PR4 & PR5 Pages for ads - CHEAP!
Carol Burnett Show on DVD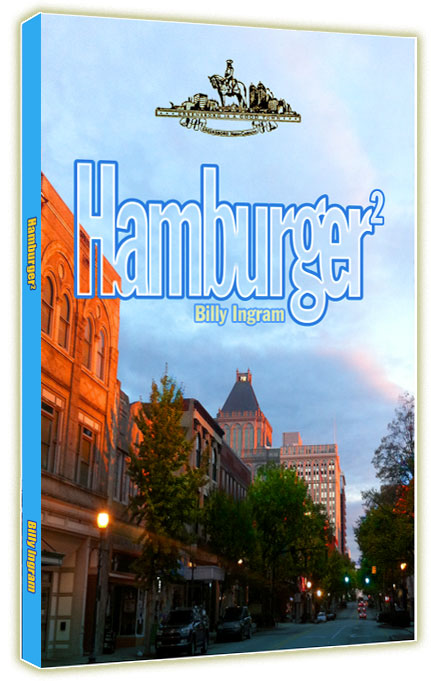 The focus is on Greensboro, NC!
---
Everything you're looking for is here:
Shop Amazon's New Kindle Fire
Shop Amazon's New Kindle Fire