TV shows on DVD Reviews - New & Classic TV Titles!
(Click on the titles to order - huge discounts
and free shipping through Amazon.com!
---
CLASSIC TV ON DVD: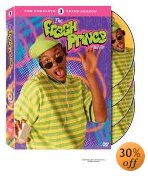 The Fresh Prince of Bel-Air - The Complete Third Season
Another seminal family show, this one from the nineties, The Fresh Prince of Bel-Air - The Complete Third Season delivers the laughs from the 3rd year (1992-1993) of the this show's astonishing six-year run.

This is the season Philip runs for Judge, Vivian has a baby, Hilary is hired as a TV weather girl and the whole family appears on Oprah. You get all 24 episodes of this preposterously broad sitcom on four discs (that's nearly twelve hours of Will Smith actin' a fool) with a fantastic price of $20.99 if you order online now. A cast reunion featurette with a run of bloopers are included as extras. If you love the show you'll want to own this one!
---
Classic TV DVD Reviews: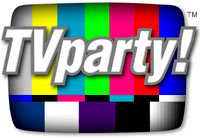 TVparty is TV on DVD!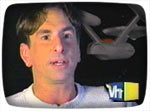 Reviews by
Billy Ingram,

as seen on
VH1, Trio
and
Bravo.
Watch for Billy Ingram on BRAVO this month!
TV Shows on DVD
Holiday Specials on DVD
TV Commercials on DVD
Amazon Prime - unlimited streaming
of your fave TV shows and movies!
Get your FREE 30 Day Trial!
Everything you're looking for is here:
Shop Amazon's New Kindle Fire
Everything you're looking for is here: