Reviews of the newest DVD collections
of your favorite classic TV shows!
Click on the title to order - huge discounts and free shipping through Amazon.com!

---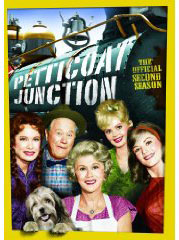 Petticoat Junction: The Official Second Season
Rurally good humor
Fans of the 1960s rural comedies, such as "The Beverly Hillbillies" and "Green Acres" will share my excitement regarding the July 7 release of the DVD set of the second season of "Petticoat Junction."
The premise of "Junction" is that middle-aged widow Kate Bradley, her three attractive teen-age daughters who are appropriate residents of a town called "Hooterville", and Kate's dim-witted and lazy Uncle Joe run a small hotel that caters to travelling salesmen. However, the salesman only get to satisfy their appetites for Kate's famous fried chicken.
The second season is notable for introducing Higgins as the adorable and charming dog in the show who went onto star in the "Benji" movies.
This season was interesting as well because it set the scene for the spin-off series "Green Acres," which premiered the following year. Storekeeper Sam Drucker had roughly as much screen time as he did in the first season of "Junction" but farmers Fred Ziffel and Newt Kiley became regulars. Alas, Arnold the pig did not appear.
As was typical regarding these rural comedies, many plots revolved around thwarting evil city slickers or solving problems related to living in isolated rural areas that included sections that lacked telephone service and roads.
The primary city slicker was railroad executive Homer Bedloe, who always lost his battles to shut down the local train that merely ran between two towns on tracks that did not connect to the rest of the railroad system. His season two efforts included inciting a Native American tribe to make an amusingly politically incorrect effort to reclaim the land on which the train operated.
Other visitors to the valley included a group of young soldiers who came for war games but made it clear that they preferred making love when they met the Bradley girls and a young librarian who did not even sleep under the same roof with her fiancé.
One of the most interesting and relevant episodes involved the rivalry between Hooterville and a neighboring town regarding Hooterville being the first in its unidentified state to cast its votes in an election. This is reminiscent of Dixville Notch in New Hampshire always being the first place in the country to vote in presidential elections.
Another entertaining episode had general store owner Drucker competing with a supermarket. This was a precursor of the battles between local merchants and Walmart. Seeing the very outdated "modern" technology and the very low by today's standard prices added to the humor of the show.
"Junction" will make you smile and is a nice alternative to modern one-joke predictable sitcoms that seem to be the rule these days.
Please do share your thoughts regarding this show as e-mail to tvdvdguy@gmail.com.
---
TV on DVD Reviews: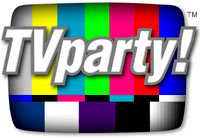 TVparty! for TV Shows on DVD!
Patrick Duffy of Dallas Interview
---
Review by John Stahl

John Stahl is a freelance legal writer who is also a fan of classic and cult television programs. He can be reached at
tvdvdguy@gmail.com
.
---
---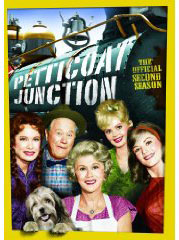 Petticoat Junction: The Official Second Season
Product Details
Actors: Edgar Buchanan, Mike Minor
Format: Box set, Color, DVD, Full Screen, NTSC
Language: English
Region: Region 1 (U.S. and Canada only. Read more about DVD formats.)
Aspect Ratio: 1.33:1
Number of discs: 5
Rating: Unrated
Studio: Paramount
DVD Release Date: January 7, 2001
Run Time: 919 minutes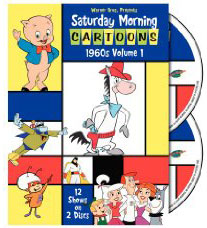 PR4 & PR5 Pages for ads - CHEAP!
Carol Burnett Show on DVD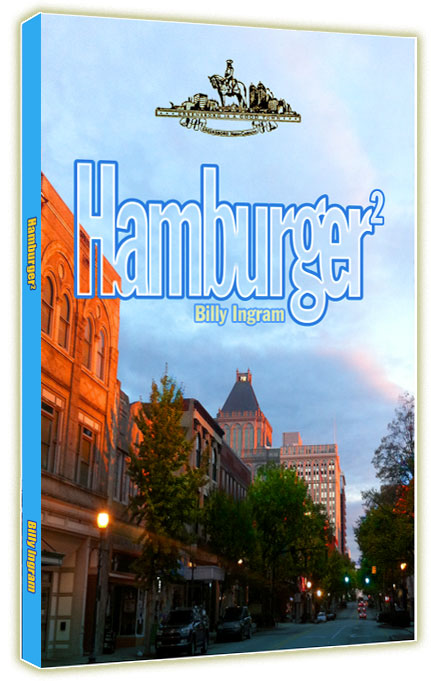 The focus is on Greensboro, NC!
---
Shop Amazon's New Kindle Fire