Reviews of the newest DVD collections
of your favorite classic TV shows!
Click on the title to order - huge discounts and free shipping through Amazon.com!

---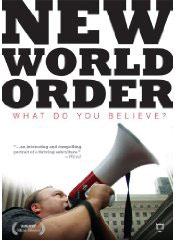 New World Order
Young enough to believe conspiracy theories, old enough to get an audience
My interest in the documentary "New World Order," which is being released on DVD on October 13, was based on an interest in the paranoid-like conspiracy theories of shows such as "The X Files" and more recently "Fringe." I also knew that Independent Film Channel (IFC) films generally does a very good job with its productions.
"Order" provides a forum for radio talk show host Alex Jones, young New Yorker Luke Rudowski, and their fellow conspiracy nuts to present their views regarding things such as the JFK assassination, the September 11 attacks, and the general campaign of real-life uber-wealthy Montgomery Burns types to reshape the world in their image.
The sad truth is that this group does their cause more harm than good. They fall into the trap of fanaticism about which I wrote several weeks ago and are blinded by the widening class division in the United States. I would be more inclined to believe these theories if this Scooby gang presented even one widely respected scholar who presented credible proof of the supposed evil that surrounds us.
My experience as a United States citizen and particularly as a resident of the People's Republic of Taxachuestts, soon to be renamed Kennedyachusetts, has shown me that partisan politics are alive and well, and that politicians are motivated by their own self interests. However, they are hardly Bond villains.
The campaign of the conspiracy nuts in the film to expose the evil Bilderberg group merely provides some evidence that a group of very wealthy people meets occasionally and does not want the hoi polloi to disturb them.
I do not doubt that this billionaire boys club exists or even that they choose which political leaders to support and that they influence government policies. I do doubt that this group is a legion of doom that is plotting to enslave the masses.
It is equally doubtful that Jones and his motley crew are enough of a threat to the Bilderberg group to warrant the scrutiny that they assert that that organization has directed at them; I expect that any cars that follow them near Bilderberg events are merely a reasonable response to this aggressive group trying to crash the party.
One of the more ridiculous segments has Jones and his boys asserting that a fire alarm in a hotel where the Bilderberg gang was supposedly meeting was set off to drive off the Jones group. Given Jones' love of propaganda, I would not have put it past him to set off the alarm himself.
I chuckled as well when Jones stated that the Bilderbergs have a Santa-like list and have had the mail boxes of naughty and good children marked accordingly. The good children will get re-educated and the bad ones will end up in large camps; this makes me glad that I make my bed most days and finish my broccoli.
I invite anyone with valid comments regarding my views to e-mail me at tvdvdguy@gmail.com. Please forgive me if responding takes awhile; I am behind in my work for the Trilateral Commission and have to do some cleaning before my friends from Saturn come to visit in a few weeks.
---
TV on DVD Reviews: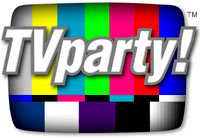 TVparty! for TV Shows on DVD!
Patrick Duffy of Dallas Interview
---
Review by John Stahl

John Stahl is a freelance legal writer who is also a fan of classic and cult television programs. He can be reached at
tvdvdguy@gmail.com
.
---
---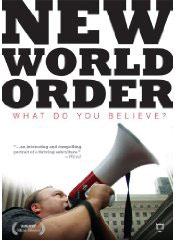 New World Order
Product Details
Actors: Alex Jones
Directors: Andrew Neel, Luke Meyer
Format: Color, DVD, Widescreen, NTSC
Language: English
Region: Region 1 (U.S. and Canada only. Read more about DVD formats.)
Aspect Ratio: 1.85:1
Number of discs: 1
Rating: NR (Not Rated)
Studio: Disinformation
DVD Release Date: October 13, 2009
Run Time: 85 minutes
Average Customer Review: No customer reviews yet. Be the first.
ASIN: B002FG9NF0
Amazon.com Sales Rank: #10,675 in Movies & TV (See Bestsellers in Movies & TV)
Would you like to update product info or give feedback on images?
For more information about "New World Order" visit the Internet Movie Database (IMDb)
Editorial Reviews
Product Description
From the award-winning filmmakers of DARKON, NEW WORLD ORDER is a fascinating behind-the-scenes look at conspiracy theorists and the growing underground anti-globalist movement of people seeking to expose "global elitists," who they claim are covertly masterminding a series of destructive events resulting in a mass breakdown of the world's economy and society.
I Love Lucy / Lucy Show
Here's Lucy / Life With Lucy
Here's Lucy: Lucille Ball Behind the Scenes
Lucille Ball Specials on DVD Review
PR4 & PR5 Pages for ads - CHEAP!
Carol Burnett Show on DVD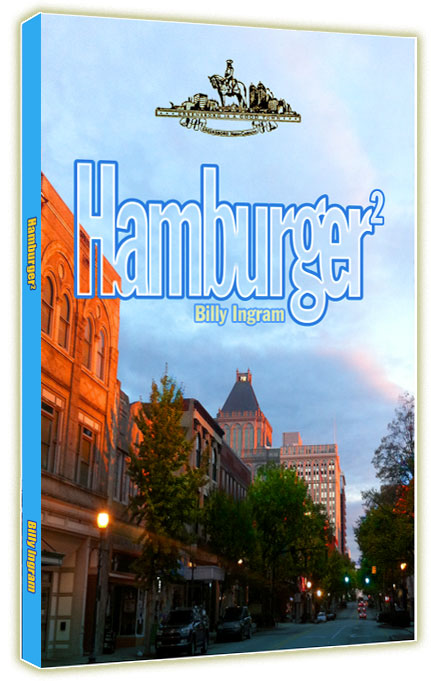 The focus is on Greensboro, NC!
---
Everything you're looking for is here:
Shop Amazon's New Kindle Fire
Shop Amazon's New Kindle Fire