Reviews of the newest DVD collections
of your favorite classic TV shows!
Click on the title to order - huge discounts and free shipping through Amazon.com!
(Ordering TV shows on DVD from the United Kingdom? Click here! )
---
'Life on Mars' complete series: a poor imitation of a classic
I agree with my TVparty pal Billy that the ABC version of the British scifi/police drama "Life on Mars," which was released on DVD on September 29, is not nearly as good as the British series on which it was based. I agree with Billy too that the best elements of this show are direct imitations of elements of the British series. In other words, ABC stands for "already been chewed" in this case.
I admit as well that any show should be based on its own merits; however, the American "Mars" was not very good even on this level. Further, comparing it to the British version illustrates that it had an incredible model to follow.
Both series tell the story of police detective Sam Tyler waking up in 1973 after being struck by a car in 2008. In the American version, this occurs in New York City.
A significant problem with the American version is that it seems to make more unwarranted fun of 1973 than the British version. Billy speculates that the furnishings come from a New Jersey thrift store; I did not give that much thought but was aware of the abundance of porn star moustaches and truly horrible clothes that look far worse than what I recall my parents and their friends wearing in that era.
My sense of the American show was that the American cast, which included the usually very good Harvey Keitel as the tough Gene Hunt, lacked the intensity that seems to be missing from most modern American dramas. I understand the callous disregard for the murder victims that showed up in most episodes, but did not feel the frustration, anger, or even joy that these characters were trying to convey.
A prime example of this is an episode that the American version of the show borrowed from the British version. Both episodes involved a stand-off with a hostage taker who had threatened to kill the hostages at 2:00 p.m., which was the same time that a message from the future had told Tyler that he would be removed from life support in 2008 if he did not show signs of life by then.
The storyline in the British episode was much better and portrayed with more intensity and overall emotion than the American version. I did not feel nearly the same sense of urgency as 2:00 p.m. approached in the American show as I did in the British one.
On a happier note, I truly felt the joy of the British Tyler when he heard a song from the 1990s on a radio in 1973. I was psyched for him that he received this good sign and loved the enthusiasm in which he told Hunt about the experience. No moment in the American version came close.
Billy also mentioned the ominous music in the American version; that did not register strongly with me, but my basic knowledge of the series finale caused me to write in my review of the first season of the British version that that finale seemed really awful. Unfortunately that prophecy was realized.
I did not notice if the series finale had ominous music but did notice that it made soooooooo many strained references to the significance of elements of Tyler's 1973 life that I barely choked them down. I would not have been surprised to have learned that David Bowie, who performed the 1970s song "Life on Mars" from which the show got its title, had a role in Tyler's life.
I must add that a special feature that had Jason O'Mara, who played the American Tyler, show 1970s star Lee Majors around the police station set insulting. Talking about things such as the abundance of paper in this largely pre-personal computer era and "primitive" telephones made me feel unduly that I grew up in the 1870s.
I was perfectly happy growing up in a house that had central air conditioning, several dial telephones, a television in my bedroom that received roughly 12 stations, and a supposed abundance of paper. Additionally, I rode to school in the same style buses as modern children.
I would like to comment as well that I have said for years that computers merely facilitate creating paper. I have piles of documents on my desk and in my filing cabinets. I suspect too that O'Mara has an equal or greater amount of paper in his home.
In the interest of not adding to the amount of paper in my home, I ask that anyone with thoughts regarding either version of "Mars" please e-mail me at tvdvdguy@gmail.com.
---
TV on DVD Reviews: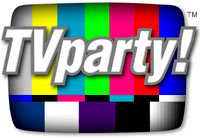 TVparty! for TV Shows on DVD!
Enjoy Obscure 70s Music!
News Regurgitator - Political News Links
Patrick Duffy of Dallas Interview
Life On Mars - American Version
Life On Mars - British Version
Review by John Stahl

John Stahl is a freelance legal writer who is also a fan of classic and cult television programs. He can be reached at
tvdvdguy@gmail.com
.
---
Product Details
• Actors: Jason O'Mara, Harvey Keitel, Michael Imperioli, Gretchen Mol, Jonathan Murphy
• Directors: n, a
• Format: Box set, Color, Dolby, DVD, NTSC, Widescreen
• Language: English
• Region: Region 1 (U.S. and Canada only. Read more about DVD formats.)
• Aspect Ratio: 1.78:1
• Number of discs: 4
• Rating:
• Unrated
• Studio: ABC Studios
• DVD Release Date: September 29, 2009
• Run Time: 60 minutes

Editorial Reviews
Product Description
From the studio that brought you Lost, comes the groundbreaking series that captured the imaginations of fans from coast to coast. With an irresistible soundtrack and one of the most celebrated casts on television, including Harvey Keitel, Michael Imperioli, Gretchen Mol and Jason O Mara, Life On Mars is a smart, suspenseful drama with a finish that will blow you away. Its one of those endings I believe will make you watch the series again, says Executive Producer Josh Appelbaum. There s a fine line between delusion and reality. NYPD detective Sam Tyler finds himself walking both sides of that line when he is suddenly hurtled back in time to 1973 after being struck by a car in 2008.
Journey back to the 70s and uncover the secrets of Life On Mars. It s a strange and exhilarating ride raves the New York Times. Plus, with unique and exciting bonus features including an insiders view of where the shows concept began, a six million dollar moment in which 1970s legend Lee Majors steps back into the past with the cast and crew, and much more
Bonus Features Include: Time Warp, The Joint, Getting Their Groove On, Lee Majors Six Million Dollar Man.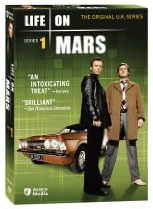 Life On Mars: Series 1 (U.K.)
Product Details
Actors: John Simm, Philip Glenister
Format: Box set, Color, DVD, Widescreen, NTSC
Language: English
Region: Region 1 (U.S. and Canada only.)
Aspect Ratio: 1.66:1
Number of discs: 4
Rating: NR (Not Rated)
Studio: Acorn Media
DVD Release Date: July 28, 2009
Run Time: 466 minutes
Product Description
The time-warping detective series seen on BBC America
Dreaming, delusional, or displaced in time? Police detective Sam Tyler (John Simm, State of Play) must decide which describes him in this intriguing twist on the police procedural that has won two International Emmys® and rave reviews from critics and fans.
Hot on a killer's trail in modern-day Manchester, Tyler gets struck by a passing car and wakes up in 1973. The high-tech tools and respect for proper procedure have vanished. Instead, he finds himself working on a homicide squad where hard drinking replaces hard thinking; forensics takes weeks to analyze; and his boss, DCI Gene Hunt (Philip Glenister, Cranford), has no qualms about roughing up suspects--or Sam himself. Still, Tyler has real-world crimes to solve, even as strange voices call him back to his 21st century life. But when he bonds with sympathetic policewoman Annie Cartwright (Liz White, The Fixer), Sam wonders: does he really want to return?
SPECIAL FEATURES:|
Audio commentaries for every episode with cast and crew
"Take a Look at the Lawman," an hour-long documentary with cast and crew interviews and behind-the-scenes footage
Interview clip with director Bharat Nalluri
"The Music of Life on Mars" featurette with composer Ed Butt
"Get Sykes" featurette with production designer Brian Sykes
Outtakes reel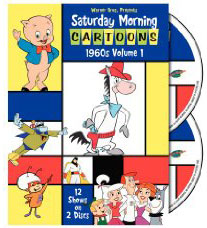 PR4 & PR5 Pages for ads - CHEAP!
TELEVISION FOREVER -
TV Shows on DVD Reviews,
DVD releases you might have missed!
Carol Burnett Show on DVD
Television's Greatest - local & national TV kid shows
Actors working in the South / Southern Actors
North Carolina Actors
Southern Actors
---
Shop Amazon's New Kindle Fire
Las Vegas Legends

Obscure 70s music & more!