Reviews of the newest DVD collections
of your favorite classic TV shows!
Click on the title to order - huge discounts and free shipping through Amazon.com!

---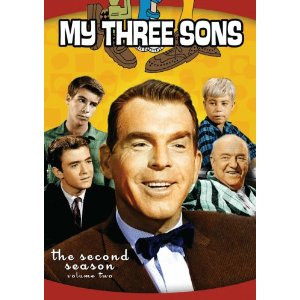 My Three Sons' Season 2 Volume 2
Good cure for rerun blues
The recent DVD release of the latter half of the second of the 12 seasons of the '60s sitcom "My Three Sons" (MTS) reinforces what I wrote regarding the release of the first half of this season; older shows have great value.
MTS depicts the antics of the three rambunctious sons of widower Steve Douglas, played by Fred MacMurray. The more amusing plots in MTS S2 V2 included 9-year-old Chip stowing away on Steve's charter flight to Paris simply to spend special time with his dad, 14-year-old Robbie trying to get sick to avoid a math test, and 18-year-old Mike acting as a surrogate father to his younger brothers.
Another notable episode had shaggy family dog Tramp wind up in the train compartment of an aging movie star played by Eve Arden. Seeing Tramp charm this gruff character and teaching her the value of pets pleased me greatly as the father of two rambunctious tuxedo cat brothers.
These episodes are fun as well because Raymond Bailey and Nancy Kulp of "The Beverly Hillbillies" guest star in separate episodes. Bailey plays a difficult department store customer who tries the patience of the boys' grandfather Bub; Kulp inexplicitly plays Robbie's physics teacher only to reappear as his math teacher with a different name a few weeks later.
The timing of this well-produced good-quality set of 18 episodes was also very good for many reasons. It provided a good escape from the escalating conflicts between foreign nations, the leaking of record amounts of oil into the ocean, and the numerous stories of man's inhumanity toward man.
These events make it easy to relate to the plot of the early Tobey Maguire film "Pleasantville" and other movies and shows in which modern life drives characters to the black-and-white world in which the food and the air are not toxic, one income is enough and everyone has a job, and people are kind. Of course, the racism and the subrogation of women are negative aspects of this world.
The DVD release also offers good relief from the dearth of new summer programming; I never recall my Tivo "To Do List" being so empty. I have been watching MTS episodes marathon style only to look up and see that three hours have passed.
It is worth mentioning that the third season of "Mister Ed" has recently been released and that the complete series of "Leave to Beaver" is coming out later this month. My copy arrived this week; I am eager to watch Wally and Beaver do stupid things, cover them up, confess, and get a lecture. Seeing the largely unaired pilot and recent interviews with Jerry Mathers, Tony Dow, and Barbara Billingsley will be a special treat.
I would love to hear from other MTS fans and encourage you clunky people out there who have not discovered this great piece of American culture to give it a shot. My e-mail is tvdvdguy@gmail.com.
---
TV on DVD Reviews: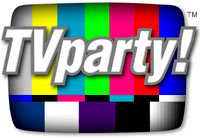 TVparty! for TV Shows on DVD!
Patrick Duffy of Dallas Interview
---
Review by John Stahl

John Stahl is a freelance legal writer who is also a fan of classic and cult television programs. He can be reached at
tvdvdguy@gmail.com
.
---
Actors in North Carolina / Southern Actors
PR4 & PR5 Pages for ads - CHEAP!
Carol Burnett Show on DVD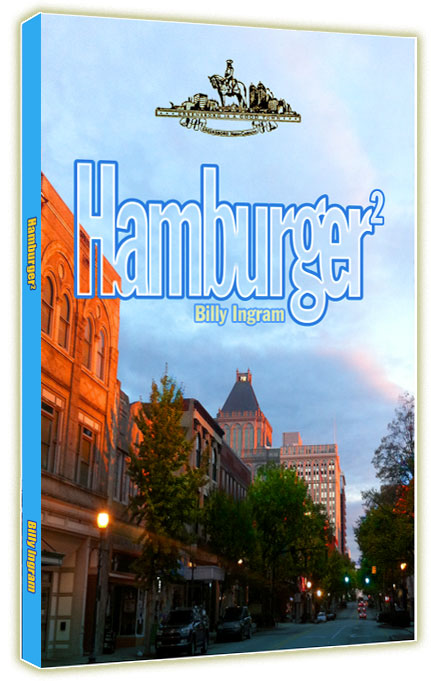 The focus is on Greensboro, NC!
---
Everything you're looking for is here:
Shop Amazon's New Kindle Fire