Reviews of the newest DVD collections
of your favorite classic TV shows!
Click on the title to order - huge discounts and free shipping through Amazon.com!

---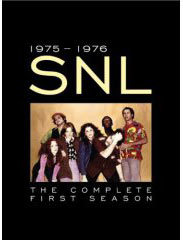 Saturday Night Live - Season One
I'm surprised how many of these remarkable shows I'm not familiar with since I actually watched most of them when they were first broadcast.
Some of these episodes were rerun then chopped down to an hour and rerun again on cable but I didn't realize just how much fantastic material was cut and remained unseen for 3 decades.
Cutting Edge comedy and first rate musical performances from the mid-seventies' best entertainers, groups and individuals not usually seen on TV, then or now.
---
Product Description:
Nicknamed the "Not Ready for Prime Time Players," the original cast of Saturday Night Live ignited a comedy revolution with their mix of irreverent characters and satirical impressions of political figures and pop culture icons.
From the premiere of this groundbreaking sketch comedy show on October 11, 1975, live from historic Studio 8H in New York City's Rockefeller Center, Dan Aykroyd, John Belushi, Jane Curtin, Chevy Chase, Garrett Morris, Laraine Newman, and Gilda Radner launched themselves into instant stardom and were often referred to as "The Beatles of Comedy."
Created by Lorne Michaels over three decades ago, Saturday Night Live has had the cultural impact and relevance that few shows can claim. Nowhere else can you see the complete first season of SNL, featuring hosts George Carlin, Rob Reiner, Lily Tomlin, Richard Pryor, Elliott Gould, Candice Bergen, or original musical performances by Simon & Garfunkel, ABBA, Patti Smith, Jimmy Cliff, and Carly Simon.
And if you're curious as to how the original cast was hired, check out the DVD bonus features, which include the screen tests of each performer.
---
TV on DVD Reviews: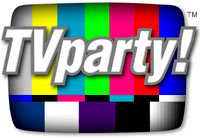 TVparty! for TV on DVD!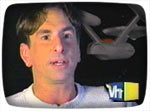 Reviews by Billy Ingram,
as seen on VH1, Trio and Bravo.
On BRAVO'S 100 Funniest Movies this month!




Carol Burnett Show on DVD
| | |
| --- | --- |
| FEATURES YOU MIGHT ENJOY: | |
---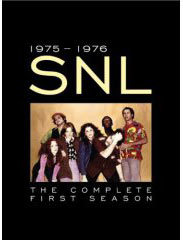 Saturday Night Live - Season One

Studio: Universal Studios
DVD Release Date: December 5, 2006
Run Time: 1593 minutes
---
DID YOU KNOW?

Season 1 was the single season with Chevy Chase as a regular. He did come back several times as a guest star.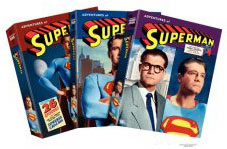 TV Shows on DVD
Holiday Specials on DVD
TV Commercials on DVD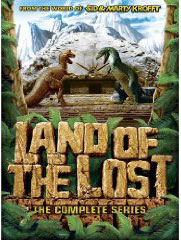 Amazon Prime - unlimited streaming
of your fave TV shows and movies!
Get your FREE 30 Day Trial!
Everything you're looking for is here:
Shop Amazon's New Kindle Fire