Reviews of the newest DVD collections
of your favorite classic TV shows!
Click on the title to order - huge discounts and free shipping through Amazon.com!

---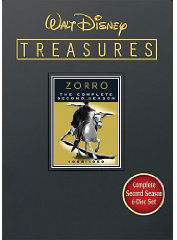 Walt Disney Treasures: Zorro - The Complete First Season
Walt Disney Treasures: Zorro - The Complete Second Season
Superhero fun for viewers 8 to 80
The recently released DVD sets of the two 39-episode seasons of the 1950s Disney-produced action-adventure series 'Zorro' are incredible in every sense, including good picture quality considering the age of the program. The fact that these sets were in top 10 lists for DVD sales before they were released confirmed this.
I knew that this show about a seemingly mild-mannered gentleman of leisure by day and swashbuckling fighter of oppression by night was popular during its 1957-1959 run but did not know that its ratings were generally around 40 percent of the audience. I was surprised as well that everyone with whom I discussed the show who watched the original run indicated that it was one of their favorite series.
I confess that I called my cats imperialist dogs and subjected them to simulated sword attacks when my impressive sets arrived. Like the other releases from the "Walt Disney Treasures" limited-edition collections, the DVD sets come in good-quality metal boxes. In this case, the boxes are as black as Zorro's suit and cape.
Each set also comes with a Disney collectible pin and a certificate of authenticity that includes an identifying number; the first season set further has a publicity photo of series star Guy Williams as Zorro's alter-ego the wealthy Diego de la Vega. The publicity photo in the second season set is of Williams dressed as Zorro.
As a side note, I know that these sets are a little pricey and that times are tough. I will share that I have regretted not buying similar sets in the past and have seen some get good prices online years later.
The concept of the show is that de la Vega is the son of a wealthy landowner in 1820 Los Angeles whose father summons him home from his studies in Spain. The reason for the summons is that the Spanish military commander who is ruling Los Angeles is a tyrant, and de la Vega's father wants him to join the resistance movement against that leader.
Just before reaching the port of Los Angeles, de la Vega decides that he would be more effective "as a fox" than using brute force. He is an expert swordsman but decides to dump his numerous fencing awards into the ocean and pose as a quiet studious individual who no one would suspect of being the black-clad masked and caped avenger who would operate largely at night.
As film historian Leonard Maltin observed in his introduction to the season one set, Zorro and modern superheroes had many common characteristics. Showing these comparisons, which include having a dead parent, is a good method for learning about the character.
Zorro's quiet non-threatening alter ego is like Clark Kent. Further, guest-star Ricardo "Khan" Montalban indicates in the last episode of the series that people are stupid to not realize that de la Vega is Zorro. The similarities that he points out include the height and mustaches of the men.
The numerous similarities between Zorro and Batman are their privileged backgrounds, quest for vengeance, and lack of super powers. Zorro also operates from an underground cavern that he accesses through a hidden passage in his stately home and leaves that cavern through underbrush.
Zorro's batmobile is a large black stallion named Tornado; his Alfred is the comical mute manservant Bernardo who accompanied him from Spain. As an interesting twist, Bernardo pretends to be deaf as well as mute to allow him to eavesdrop on conversations by the enemies of Zorro.
One of the numerous fascinating tidbits on the loads of extras in the sets reveals that Williams would joke that he deserved the salary of the actor who played Bernardo because Williams would have to deliver his lines in scenes that were reminiscent of Lassie and her human co-stars.
Zorro's similarity to Spider-Man is that the authorities treat him as an outlaw and try to capture him despite his only doing good and the countless times that he rescues the soldiers from peril. Additionally, Zorro's leaping from rooftops and around stairways have some similarity to web swinging.
The first story arc in the first season revolves around a neighboring landowner who the military leader arrests for treason for planning to report that soldier to the military governor in Monterey. Zorro swings into action to help that landowner escape and make his way to Monterey.
de la Vega himself travels to Monterey at the beginning of the second season; his mission that leads to a long story arc is to deliver a large amount of money for supplies that have come into Monterey from Spain.
Zorro springs into action when de la Vega learns that bandidos use inside information to rob people who bring large amounts of cash for the supplies to Monterey. This leads to a kidnapping that involves interesting twists.
The special features addressed questions that the show raised. For example, I attributed Williams' highly uneven accent to limited acting abilities but learned in a profile of him that Walt Disney would attend filmings of "Zorro" and get Williams to alter the accent to a point that Disney liked.
I wondered as well why the show only lasted two seasons when it was so good and so popular; I learned that Disney wanted to begin shooting it in color and that ABC was reluctant to spend the extra money to do so.
The anthology series "The Wonderful World of Disney" did air episodes that were filmed in anticipation of a third season. The set of first-season episodes includes the first two of these four hour-long presentations; the hour-long episode that guest-starred Montalban and another episode are in the set of second-season episodes.
Old and new Zorro fans are encouraged to e-mail observations regarding the show to tvdvdguy@gmail.com.
---
TV on DVD Reviews: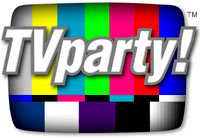 ---
Review by John Stahl

John Stahl is a freelance legal writer who is also a fan of classic and cult television programs. He can be reached at
tvdvdguy@gmail.com
.
---
---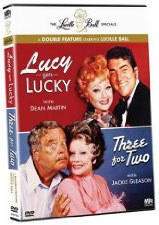 The Lucille Ball Specials
Product Details
Actors: Guy Williams, Henry Calvin, Gene Sheldon, George J. Lewis, Don Diamond
Format: Box set, Black & White, DVD, NTSC, Original recording remastered, Restored
Language: English
Region: Region 1 (U.S. and Canada only. Read more about DVD formats.)
Aspect Ratio: 1.33:1
Number of discs: 6
Rating: NR (Not Rated)
Studio: Walt Disney Studios Home Entertainment
DVD Release Date: November 3, 2009
Run Time: 945 minutes
Product Description
Out of the night, when the full moon is bright, comes the horseman known as Zorro. Debuting October 10, 1957, Walt Disney's thrilling series about the masked avenger was so successful, it made Zorro a household name -- and quashed every series that went up against it. Filled with action, adventure and suspense, this volume presents the first season's 39 episodes (all newly restored and remastered) in their original blakc-and-white format. To enrich your experience of Disney's unforgettable classic, this six-disc set also includes ZORRO: EL BANDIDO and ZORRO: ADIOS EL CUCHILLO, the rarely seen two-part, one-hour specials shown on Disney's anthology series, WALT DISNEY PRESENTS. Then discover the many faces of Zorro from his literary beginnings through the creation of the Disney TV series. Featuring exclusive introductions by film historian Leonard Maltin, this is a timeless collection from generations past for generations to come.
PR4 & PR5 Pages for ads - CHEAP!
Carol Burnett Show on DVD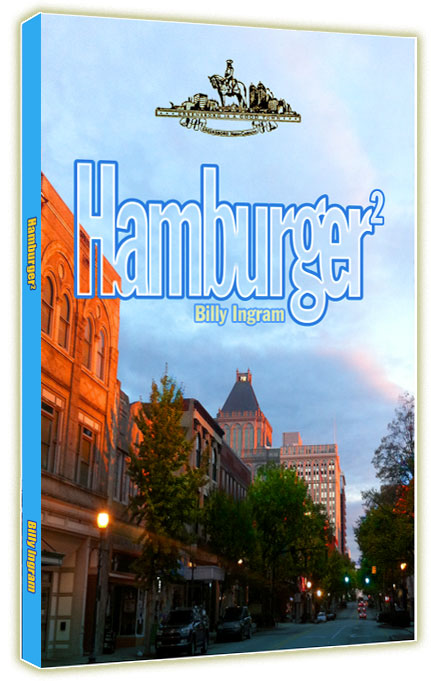 The focus is on Greensboro, NC!
---
Everything you're looking for is here:
Shop Amazon's New Kindle Fire
Shop Amazon's New Kindle Fire