Reviews of the newest DVD collections
of your favorite classic TV shows!
Click on the title to order - huge discounts and free shipping through Amazon.com!
(Ordering TV shows on DVD from the United Kingdom? Click here! )
---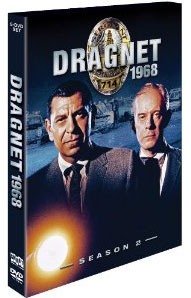 Dragnet 1968
The second season of the color Dragnet series starring Jack Webb and Harry Morgan is out on DVD, for those of you who enjoy a visit to an alternate reality.
The best part of the collection is the bonus feature found on Disc 6, an absolutely, positively wonderful look at Jack Webb the man with loads of backstage stories from Webb cast and crew members Peggy Webber, Tom Williams, Jackie Loughery, Herb Ellis and others.
This is a fantastic feature, any lover of classic television will be thrilled to hear these tales about the golden age of TV production. I just loved hearing these stories, the type people tell their whole lives but few people hear. Webb's co-workers obviously loved him. I had no idea he was such an interesting person, didja know he invented the TelePrompTer so that the cast could read their lines like a radio program?
As for the show itself I'm torn between two points of view. On the one hand, it's an awful show. The POV is so narrow it doesn't allow for any real truth, just a fleeting glance at reality.
On the other hand, Webb's idealistic, absolutist view of American life during the 1960s is so stiff it makes for compelling watching. The stilted dialogue, the shallow cardboard characters, the flat scenes shot in severely overlit studios, the same extras playing different characters each week, the overblown hippy costumes on the young people - they invented the word anachronism to describe this Bizarro World program.
This is the world the old folks wished existed in 1967, maybe they believed it did. I thank the heavens above I didn't grow up in the grim society Webb envisioned here but I did watch the show as a pre-teen. It was really colorful and color TV was relatively new. Being a naive kid, I probably thought this was how law enforcement worked.
The picture and sound quality are impeccable in this remastered collection, you get all 28 episodes of the 1967-1968 season, the second of three seasons of the color Dragnet. You also get the original 1966 pilot and a colorful commemorative booklet with an excellent overview of the program, a Jack Webb bio, and episode descriptions.
Solid!
---
TV on DVD Reviews: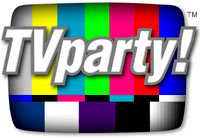 TVparty! for TV Shows on DVD!
| | |
| --- | --- |
| | Reviews by Billy Ingram, as seen on VH1, Trio and Bravo. |
---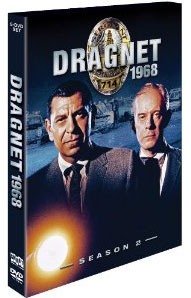 Dragnet 1968
Product Details
* Actors: Jack Webb, Harry Morgan
* Directors: Jack Webb
* Format: Box set, Color, DVD, NTSC
* Language: English
* Region: Region 1 (U.S. and Canada only. Read more about DVD formats.)
* Number of discs: 6
* Rating: NR (Not Rated)
* Studio: Shout! Factory
* DVD Release Date: July 6, 2010
* Run Time: 810 minutes

Product Description
This is the city: Los Angeles. It is 1968, and Sergeant Joe Friday (Jack Webb) and Officer Bill Gannon (Harry Morgan, M*A*S*H*) are hitting the streets once again in the name of law and order, to protect and to serve. The community landscape is littered daily by juvenile delinquency, drug abuse, student dissidence and con-artistry but, just like that, it can all be brought to a screeching halt when Friday and Gannon appear on the scene. Ladies and gentlemen, the stories you are about to see are true. Only the names have been changed to protect the innocent. This is Dragnet 1968.
Originally conceived as a radio program and then a popular 1950s television series, the Dragnet series from 1967 1970 featured the visionary cop drama of creator Jack Webb in its prime: paving the way for the hit shows Adam-12 and Emergency!.
Bonus Features:
* Jack Webb The Man Behind Badge 714: A discussion with Peggy Webber, Tom Williams, Jackie Loughery, Herb Ellis and more.
* Dragnet 1966 Pilot Movie
* Vintage Dragnet 1969 Trailer
* Commemorative Booklet
PR4 & PR5 Pages for ads - CHEAP!
Carol Burnett Show on DVD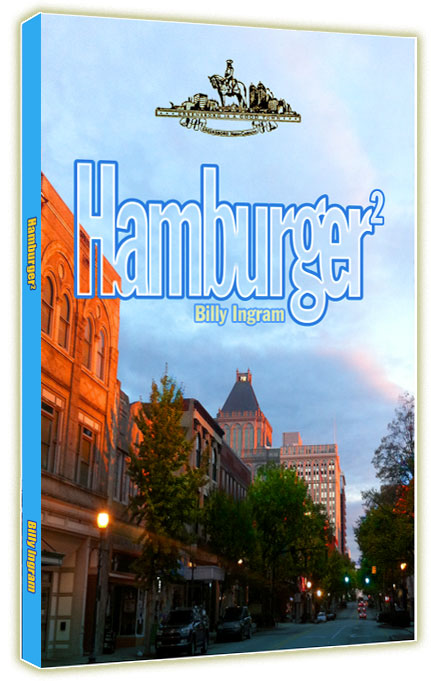 The focus is on Greensboro, NC!
North Carolina Actors / Southern Actors
Everything you're looking for is here:

---
Everything you're looking for is here:
Shop Amazon's New Kindle Fire