Reviews of the newest DVD collections
of your favorite classic TV shows!
Click on the title to order - huge discounts and free shipping through Amazon.com!

---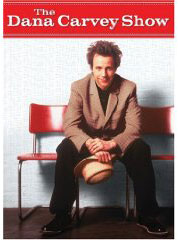 The Dana Carvey Show
A modern-day Carol Burnett Show
The eight-episode 1996 sketch comedy show "The Dana Carvey Show," which is being released on DVD on May 12, was a great second act for Carvey's career after leaving "Saturday Night Live (SNL)" and deserved a better chance to build an audience.
Carvey's impressions of the first president Bush, Ross Perot, and other celebrities on both SNL and his own show were amusing despite not being as convincing as Carvey and his die-hard fans seemed to think that they were. Carvey did better with his own creations, which included The Church Lady and the Governator-like bodybuilder Hans of Hans and Franz, which made their way onto his show.
The most obvious similarity between Carvey's show and the classic 1970s sketch comedy show "The Carol Burnett Show" was that both Burnett and Carvey took questions from the audience at the beginning of each episode. Outstanding moments from this segment on Carvey's show included his leading the audience in a silent prayer for an audience member who was starting an acting career and Carvey walking through the audience to grant the request of an audience member that he perform a drum solo.
Like Burnett, Carvey also had talented performers supporting him. The best known were the deadpan Stephen Colbert, of "The Colbert Report," and Steve "That's what she said" Carell, of the American version of "The Office." Carvey stated in an interview that he filmed for the DVD that he discovered Colbert and Carell while scouting the famous Second City Comedy Troupe for performers for his show.
My favorite Carell skit involved him and Carvey laughing hysterically while playing misguided pranks that included ordering a large amount of food at a fast-food drive-through window and speeding off after paying for it but not picking up the food. Another segment had them paying for gas and driving off without pumping it.
A top contender for best original character from the show was "Grandma the Clown," who was a very slow-moving and fatigued geriatric woman performing as a clown in full make-up and clown suit. Her taking a painfully slow time hitting herself in the face with a pie was a highlight of this performance.
My choice for the best skit involved Carvey and Heather Morgan from the cast playing talk-show hosts Regis Philbin and Kathie Lee "Hee Haw Honey" Gifford. Carvey as Philbin expressed the frustration that many of us felt regarding Gifford's constant references to her young son Cody. A portion of the sketch in which Carvey rushed to talk show host David Letterman in response to a call from him was amusing but drawn-out far too long.
Another segment in this sketch was one of the best moments of this series. Morgan as Gifford, who is well-known for being a Christian fundamentalist, sang the hilarious original ballad "I Didn't Evolve From You" to a small bewildered looking monkey.
The Regis and Kathie Lee skit and the political and other topical humor in the show are dated but are still funny to those of us who remembered the events on which they are based; however, most of the humor should appeal to the "kids" out there as well.
One does not have to remember "the trial of the century" to laugh at Carvey as an accurately spacey Cato Calin saying on a mock version of Geraldo Rivera's talk show that O.J. committed the murders for which he stood trial and then recant hilariously when an actor playing Simpson appeared on the stage. Additionally, the skits involving then First Lady Hillary Clinton are timely today.
Please do share your thoughts regarding this show as e-mail to tvdvdguy@gmail.com.
---
TV on DVD Reviews: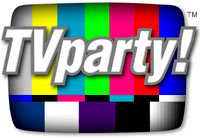 TVparty! for TV Shows on DVD!
Patrick Duffy of Dallas Interview
---
Review by John Stahl

John Stahl is a freelance legal writer who is also a fan of classic and cult television programs. He can be reached at
tvdvdguy@gmail.com
.
---
Product Details
Actors: Dana Carvey, Steve Carell, Stephen Colbert, Robert Smigel
Directors: John Fortenberry
Format: Color, DVD-Video, Full Screen, NTSC
Language: English
Region: Region 1
Number of discs: 1
Studio: Shout Factory
DVD Release Date: May 12, 2009
Run Time: 180 minutes
ASIN: B001LRL4XI


Product Description
Saturday Night Live veteran Dana Carvey takes a decidedly hilarious spin on politics and pop culture in this amazing, but short-lived sketch comedy series. The Dana Carvey Show debuted on ABC in 1996 and included the comedic talents of Steve Carell(The Office) and Stephen Colbert (The Colbert Report) before either were household names. Also includes Bill Chott, Elon Gold, Heather Morgan, Peggy Shay, and Robert Smigel. The Dana Carvey Show might have hit the airwaves a moment too soon. Only eight episodes were made and only seven of those were broadcast before it was cancelled, even though it enjoyed a loyal following. Available for the first time on DVD, all 8 episodes including one that was never aired!
Bonus Features:
* One unaired episode.
* Deleted scenes.
TV Shows on DVD
Holiday Specials on DVD
TV Commercials on DVD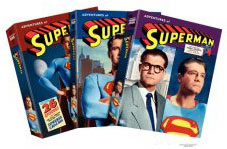 Amazon Prime - unlimited streaming
of your fave TV shows and movies!
Get your FREE 30 Day Trial!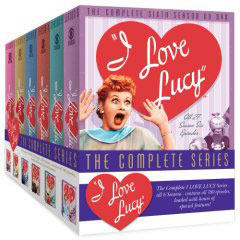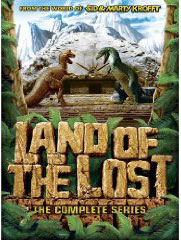 ---
Everything you're looking for is here:
Shop Amazon's New Kindle Fire
Shop Amazon's New Kindle Fire