Reviews of the newest DVD collections of your favorite classic TV shows!
Click on the title to order - huge discounts and free shipping through Amazon.com!
(Ordering TV shows on DVD from the United Kingdom? Click here! )
---
Hot In Cleveland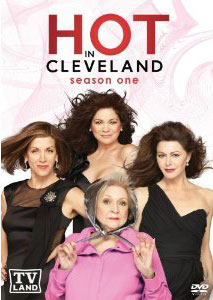 I find it so amazing when a new series turns out to be better than I expected. That's happily the case with Hot In Cleveland season one now on DVD from TV Land.
First off the cast is impeccable - Jane Leeves (Frazier), Valerie Bertinelli (One Day at a Time), and Wendy Malick (Just Shoot Me!) make up the core ensemble. But when Betty White meanders into any scene the show is hers from that point on. And thank goodness otherwise this caustic comedy would mostly fall flat.
The premise is flimsy but who cares, it's a sitcom, I come for the laughs - three LA airheads descend on the Cleveland bar scene once they realize the local guys there find them attractive. On a lark, they move into a home that comes with a cantankerous caretaker in the form of Betty White.
The scripts are crispy critters with plenty of burst-out-loud laughs sprinkled throughout each episode, those guffaws coming mostly from White's character, a pleasing mix of the two characters she's best known for - Daffy Rose Nylund from Golden Girls and bitchy Sue Anne Nivens from The Mary Tyler Moore Show. White's Elka Ostrovsky is a pot smoking, bedazzling senior citizen with an cutting comment for all that wander into her wobbly orbit.
Ah, but there's more. Most notably Carl Reiner who appears a few times as Elka's boyfriend; White's Carol Burnett Show costar Tim Conway makes an appearance as a potential suitor; Huey Lewis kills as the middle aged 80's rocker that Malick's character hopes to rekindle a flame with; Susan Lucci cuts and dices playing 'herself.'
How cool it is to see classic TV performers like Reiner and Conway working again (together even!), as good as ever in every way?
Lots of extras here - the full length pilot, backstage peaks, and hilarious bloopers among them. Wait until you see how Betty White handles it when someone flubs a line.
This is a sitcom in the vein of Frazier or Everybody Loves Raymond, if you enjoyed those shows chances are Hot In Cleveland will hit that sweet spot.

---
TV on DVD Reviews: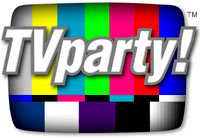 TVparty! for TV Shows on DVD!
| | |
| --- | --- |
| | Reviews by Billy Ingram, as seen on VH1, Trio and Bravo. |
---
Product Details:
* Actors: Steve Tom
* Format: AC-3, Color, Dolby, Dubbed, DVD, NTSC
* Language: English
* Region: Region 1 * Number of discs: 2
* Rated: Unrated
* Studio: HBO Home Video
* DVD Release Date: January 11, 2011
* Run Time: 360 minutes
PR4 & PR5 Pages for ads - CHEAP!
TELEVISION FOREVER - TV Shows on DVD Reviews,
DVD releases you might have missed!
Carol Burnett Show on DVD
ShoutFactoryStore
/ Cool new web series The Hive
Dark Shadows / Obscure 1970s Albums!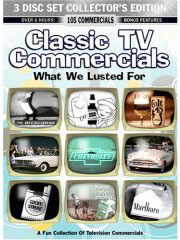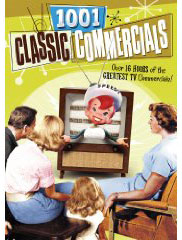 North Carolina Actors / Southern Actors
---
Everything you're looking for is here:

Everything you're looking for is here:
---