Reviews of the newest DVD collections
of your favorite classic TV shows!
Click on the title to order - huge discounts and free shipping through Amazon.com!
(Ordering TV shows on DVD from the United Kingdom? Click here! )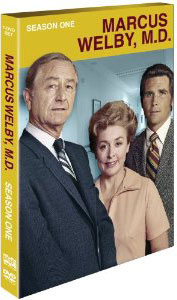 Marcus Welby, M.D. - Season One
I have the new DVD release of Marcus Welby, M.D. season one here to review but I don't think I'll watch it. I've never been a fan of medical dramas, I just don't find hospitals and doctor's offices to be hospitable settings for entertainment. Of course, I'm in the minority probably.
Marcus Welby was a seminal classic TV show for a number of reasons. First it brought Robert Young back to weekly TV after his eight year run on Father Knows Best (1954-1960) and his flop follow-up Window on Main Street in 1961.
Second it ushered in an era of more believable medical dramas, with some attention to how things were actually done.
The series introduced James Brolin (Hotel) who became a popular TV dramatic actor for the next four decades; Brolin won the Emmy Award for Outstanding Performance by an Actor in a Supporting Role for this first season.
And Marcus Welby was one of the few hit shows ABC had at the time. The show debuted in the top ten and was number one the year after. It was one of only two ABC shows in the top 20 that first season, it was the top rated show on the network until the Six Million Dollar Man debuted in 1973.
Remarkably, Marcus Welby, M.D. aired for a seven years in the same time slot, Tuesday nights at 10:00. But the show looked stodgy to me at the time, I was a kid and this was not a particularly golden time for TV dramas which tended to revolve around cardboard characters whipped around by pedestrian storylines.
That said, for fans of the show, this DVD release should be a welcome addition, no one does it better than Shout! Factory so the picture and sound are bound to be first rate. There's an episode here directed by a young Steven Spielberg who was under contract at Universal TV at the time. Also included, the original TV movie that aired in 1969 and launched the series. Here's a preview:
---
TV on DVD Reviews: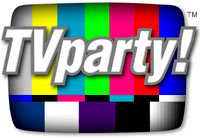 TVparty! for TV Shows on DVD!
Patrick Duffy of Dallas Interview
PR4 & PR5 Pages for ads - CHEAP!
Carol Burnett Show on DVD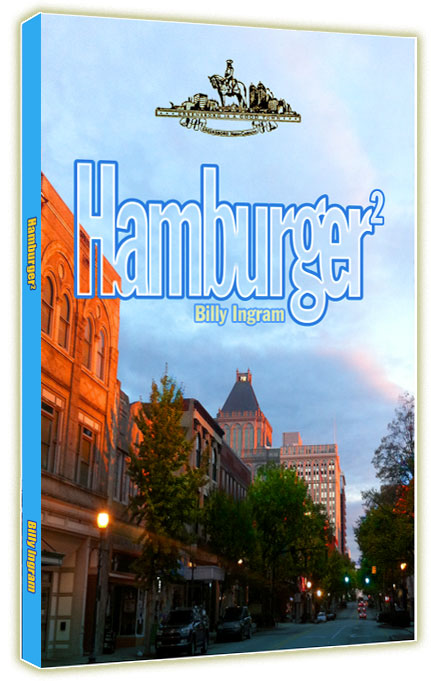 The focus is on Greensboro, NC!
North Carolina Actors / Southern Actors
Everything you're looking for is here:

---
Everything you're looking for is here:
Shop Amazon's New Kindle Fire