---
Review by John Stahl

John Stahl is a freelance legal writer who is also a fan of classic and cult television programs. He can be reached at
tvdvdguy@gmail.com
.
---
---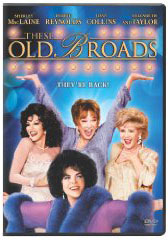 These Old Broads
Product Details
Actors: Daniel Radcliffe, Emma Watson, Rupert Grint, Biography
Format: Color, DVD-Video, NTSC
Language: English
Region: Region 1 (U.S. and Canada only. Read more about DVD formats.)
Aspect Ratio: 1.33:1
Number of discs: 1
Rating: NR (Not Rated)
Studio: A&E HOME VIDEO
DVD Release Date: December 16, 2008
Run Time: 50 minutes

Product Description
They were virtually unknown when they were cast in the first `Potter' pic in 2000; Daniel Radcliffe, Emma Watson, and Rupert Grint have since become spectacularly famous around the globe. Born in 1989, Radcliffe first expressed a desire to act at the age of five. His first acting role, however, didn't come until 1999, and when he won the coveted lead role as Harry Potter in `The Sorcerer's Stone' a year later he was plucked from almost compete obscurity. Potter pal Rupert Grint was a fan of the books and so wanted a part in the films that he sent a video of himself rapping about how much he wanted the role; he has since reportedly invested part of his earnings in an ice cream truck, which he jokes is his `fallback' if his film career fails. Emma Watson was just 11 and had almost no experience when the first Potter film was released; she has since become known round the world as Hermione.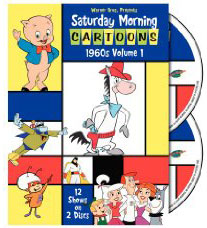 PR4 & PR5 Pages for ads - CHEAP!
TELEVISION FOREVER -
TV Shows on DVD Reviews,
DVD releases you might have missed!
Carol Burnett Show on DVD
Television's Greatest - local & national TV kid shows