Reviews of the newest DVD collections
of your favorite classic TV shows!
Click on the title to order - huge discounts and free shipping through Amazon.com!

---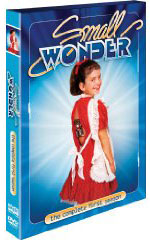 Small Wonder: The Complete First Season
You think of all of the incredible television shows that haven't seen a DVD release - Batman, The Many Loves of Dobie Gillis, and Fernwood 2night to name three - and yet here we are with the season one release of Small Wonder.
You may remember this syndicated 1980's sitcom about a little mechanical girl that speaks in staccato half sentences, like the robot on Lost in Space.
From the product description: Small Wonder confirmed the age-old adage: If it looks like a ten-year-old girl and talks like a robot . . . it must be a ROBOT!
When genius cybernetics engineer Ted Lawson (Dick Christie) brings home his top-secret invention, a Voice Input Child Identicant or V.I.C.I. (Tiffany Brissette), life becomes anything but mechanical for the Lawson Family. With his boss and his nosy family (the Brindles) living next door, Ted, his wife Joan and their son Jamie must pass Vicki off as a real child. It is easy for Joan (Marla Pennington-Rowan), who cannot help doting on her like a daughter, but harder for precocious Jamie (Jerry Supiran), who uses Vicki to do his homework and to ward off Harriet (Emily Schulman), the annoying redheaded girl next door.
Small Wonder aired for five seasons in syndication and often reran out of order, to the chagrin of fans (not to mention the writers). All 24 original episodes are included here in their intended order. Small Wonder has withstood the test of time to emerge as a classic laser beacon of 80s culture.
Universally held up to ridicule as one of the worst TV shows of all time, Small Wonder none the less ran for five seasons and proved quite popular with the same folks that liked Family Matters, I'm guessing.

And yet there is such a thing as 'so bad it's good.' Not that this show fits that bill for me but then I think a lot of the appeal of this DVD will be with those who grew up with the show. How else can you explain this DVD set getting a five star rating on Amazon?
There are some cast and creator commentaries, they're chatty and of some interest to die hard fans.
I have no doubt this will be a popular seller but I'm at a loss as to exactly what to say about this ultra-cheap sitcom other than - maybe the kids will like it. It's wholesome, simple entertainment that any five year old or stoned teenager might like.
---
TV on DVD Reviews: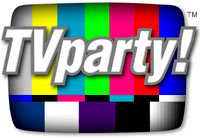 TVparty! for TV Shows on DVD!
Patrick Duffy of Dallas Interview
| | |
| --- | --- |
| | Reviews by Billy Ingram, as seen on VH1, Trio and Bravo. |
---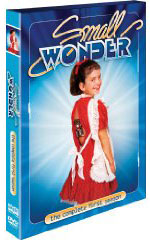 Small Wonder: The Complete First Season
Product Details
• Actors: Dick Christie, Marla Pennington, Jerry Supiran, Tiffany Brissette, Emily Schulman
• Directors: Leslie H. Martinson
• Format: Box set, Color, DVD, Full Screen, NTSC
• Language: English
• Region: Region 1
• Number of discs: 4
• Rating:
• NR (Not Rated)
• Studio: Shout! Factory
• DVD Release Date: February 16, 2010
• Run Time: 540 minutes

Bonus Features
* Commentaries With Creator and Cast
* Original Episode Promos
* Fan Art Gallery
PR4 & PR5 Pages for ads - CHEAP!
Carol Burnett Show on DVD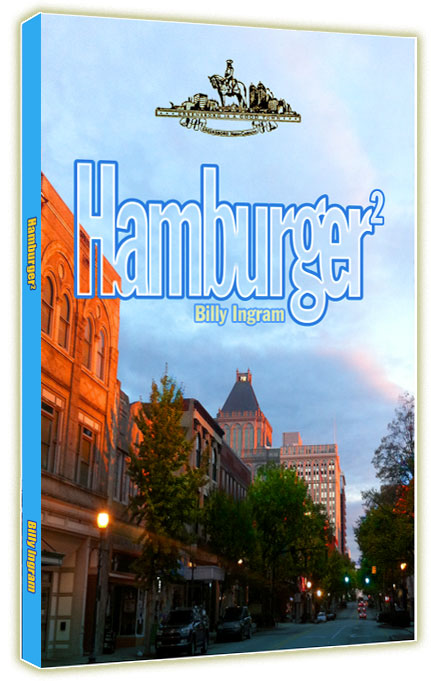 The focus is on Greensboro, NC!
Superman on DVD!
Batman on DVD!
The Flash on DVD!
Super Friends on DVD!
All New Super Friends on DVD!
Superman Doomsday on DVD!
Smallville on DVD!
Justice League: New Frontier
PR4 & PR5 Pages for ads - CHEAP!
Carol Burnett Show on DVD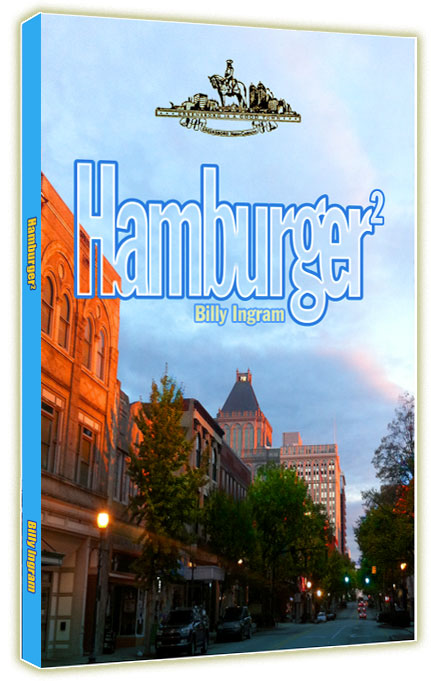 The focus is on Greensboro, NC!
Everything you're looking for is here:

---
Everything you're looking for is here:
Shop Amazon's New Kindle Fire