Reviews of the newest DVD collections
of your favorite classic TV shows!
Click on the title to order - huge discounts and free shipping through Amazon.com!

---
TV ON DVD: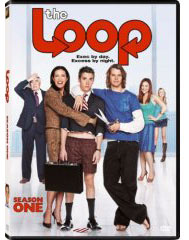 The Loop Season One
This one's new to DVD this week, a 2006 Fox network sitcom is aimed at a much younger demo than I'm a part of but there are lots of scenes with young hotties in various states of undress so I don't mind a bit.
You know how it's been tradition for a couple of decades that up and coming attractive actresses MUST appear in their underwear in at least one scene in a movie? These days it's the guys who are required to strip down (why is that?). The lead in this sitcom was down to his skivvies in the first minute of the first episode - heck, he appears in boxers on the DVD cover.
This show's been compared to Arrested Development (hated it!) and I have to confess the more I watched the more I liked it; in fact, I watched all 7 episodes in this DVD collection in one sitting. The program is peppy, moves at a crisp pace and is quite witty and clever. I look forward to season 2 - it looks like Fox's sitcom curse may be coming to an end.
The cast includes Mimi Rogers and the irascible Philip Baker Hall as the boss - superb casting.
I also have the feeling that there's a dedicated staffer on the production that does nothing but come up with the show's ubiquitous sexual euphemisms. Douche out? Meat stick? Pound your porcupine?
---
Series Cast:
Bret Harrison ... Sam Sullivan
Eric Christian Olsen ... Sully Sullivan
Mimi Rogers ... Meryl
Philip Baker Hall ... Russ
Joy Osmanski ... Darcy
Amanda Loncar ... Piper
Sarah Mason ... Lizzy
---
Pam Brady - Writer
Sam Laybourne - Writer
Randy Cordray - Producer (producer)
Victor Hsu - Producer (producer)
John Ziffren - Producer (producer)
Matt Friedman - Editor
Brad Segal - Composer
Bo Johnson - Art Director
Will Gluck - Writer
Pam Brady - Producer (executive producer)
Will Gluck - Producer (executive producer)
Kim Sherwood - Producer (associate producer)
Ben Zlotucha - Producer (associate producer)
Steven Sprung - Editor
Marcia Hinds - Production Designer
---
TV on DVD Reviews: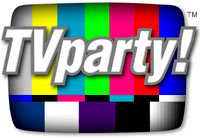 TVparty! for TV on DVD!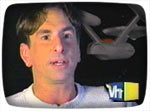 Reviews by Billy Ingram,
as seen on VH1, Trio and Bravo.
On BRAVO'S 100 Funniest Movies this month!




Carol Burnett Show on DVD
| | |
| --- | --- |
| FEATURES YOU MIGHT ENJOY: | |
---
Plot Outline -

The Loop: A recent college graduate adjusts to life as a corporate drone.
---
7 episodes on one disc

"Thesis: Work vs. Play" featurette

Episode List:
Pilot
Jack Air
Tiger Express
Trouble in the Saddle
Year of the Dog
Bear Drop Soup
Rusty Trombone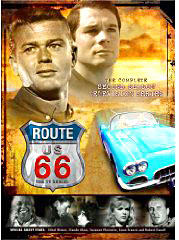 Amazon Prime - unlimited streaming
of your fave TV shows and movies!
Get your FREE 30 Day Trial!
Everything you're looking for is here:
Shop Amazon's New Kindle Fire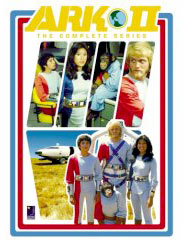 Everything you're looking for is here: