Reviews of the newest DVD collections
of your favorite classic TV shows!
Click on the title to order - huge discounts and free shipping through Amazon.com!

---
Yoo Hoo, Mrs. Goldberg
True first lady of American television
The documentary, which is being released on DVD on August 24, "Yoo Hoo, Mrs. Goldberg" passes the test for being an outstanding example of this genre; it entertains and informs. Before discussing it further, it is worth noting that Shout Factory recently released every episode of "The Goldbergs" sitcom in "The Ultimate Goldbergs" DVD set.
"Yoo Hoo" tells the story of Gertrude Berg, who created "The Goldbergs" for radio at the start of the Depression and brought those characters to television in 1949; her contributions included producing the show, writing scripts, and playing the lead character Molly Goldberg. The documentary identifies the show as the first American sitcom.
"The Goldbergs" was an entertaining show about a middle-class Jewish family in the Bronx and included stories about human nature and the typical lessons of family-oriented shows of the day. It can be thought of as a kinder gentler and more upscale version of "The Honeymooners."
The pilot of "The Goldbergs" set the tone by depicting the chaos that ensued from connections that were made at a Catskills resort that was similar to the one that Berg's real-life father owned. These complications included a dream of a good business opportunity that was also a common element of "The Honeymooners."
The "Yoo Hoo" comes from Molly Goldberg and her neighbors using that phrase to greet and summon each other from their windows that overlooked the alley at their apartment building.
The documentary makes obvious comparisons between Berg and Lucille Ball and shares that "I Love Lucy" inherited "The Goldbergs'" CBS timeslot when that show moved to NBC.
We learn too that Berg was also known for being fiercely loyal to Phillip Loeb, who was the first actor to play her husband Jake on the sitcom, after his activities with the actors' union got him labeled a communist and earned him a place on the infamous 1950s blacklist that prevented him from performing on television and films. Berg's continued support even after losing the battle to keep Loeb on the show resulted in her name being added to the same list.
The celebrities who shared their own thoughts regarding the show included Supreme Court Justice Ruth Bader Ginsburg, actors from "The Goldbergs," and '70s TV god Norman Lear. These comments remarked on good thoughts of family that are missing from most modern shows and American life in general.
These depictions of this savvy and kind woman make me believe that she would not only grant a request for an interview if she was alive but would have sent me back to Massachusetts with a bagful of food.
The scads of extras include three episodes of "The Goldbergs" and separate interviews that Edward R. Murrow and Ed Sullivan conducted with Berg.
I would love to hear from anyone who can add to my knowledge about Berg; my e-mail address is tvdvdguy@gmail.com.
---
TV on DVD Reviews: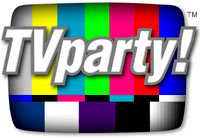 TVparty! for TV Shows on DVD!
Patrick Duffy of Dallas Interview
---
Review by John Stahl

John Stahl is a freelance legal writer who is also a fan of classic and cult television programs. He can be reached at
tvdvdguy@gmail.com
.
---
---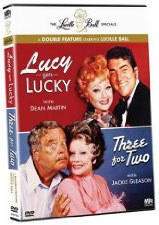 The Lucille Ball Specials
Product Details
Actors: Lucille Ball, Dean Martin, Jackie Gleason
Directors: na
Format: Color, DVD-Video, NTSC
Language: English
Subtitles: English
Region: Region 1 (U.S. and Canada only. Read more about DVD formats.)
Number of discs: 1
Rating: NR (Not Rated)
Studio: MPI HOME VIDEO
DVD Release Date: June 30, 2009
Run Time: 150 minutes

Product Description
A Double Feature Starring Lucille Ball with Dean Martin and Jackie Gleason
Following the long-running success of her Here s Lucy series, the inimitable Lucille Ball returned to television with a series of special programs, pairing her with other legendary performers.
LUCY GETS LUCKY finds the wacky redhead pulling out all the stops in Las Vegas to see her favorite entertainer, Dean Martin. Lucy gets a job working at the MGM Grand casino and high stakes hi-jinks follow.
THREE FOR TWO presents Lucy with the Great One, Jackie Gleason - combining their comedic talents for the first time - in a trio of comedy-dramas centered on the various aspects of marriage.
Bonus features include: LET S TALK TO LUCY, long-lost radio interviews with Dean Martin, bloopers, featurette with guest actor Gino Conforti, and rare Lucy footage.
Actors in North Carolina / Southern Actors
PR4 & PR5 Pages for ads - CHEAP!
Carol Burnett Show on DVD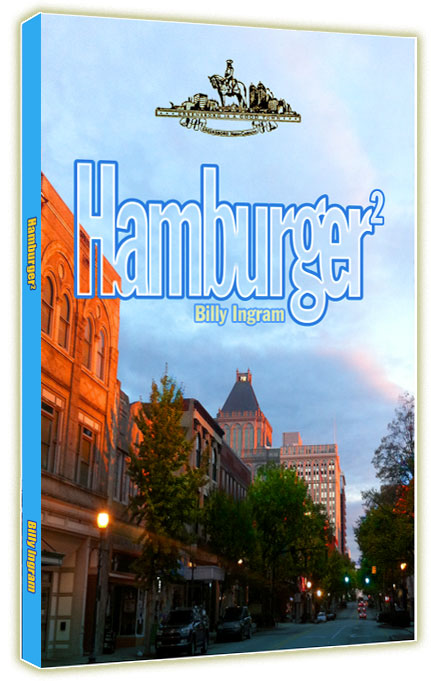 The focus is on Greensboro, NC!
---
Everything you're looking for is here:
Shop Amazon's New Kindle Fire