Reviews of the newest DVD collections
of your favorite classic TV shows!
Click on the title to order - huge discounts and free shipping through Amazon.com!
(Ordering TV shows on DVD from the United Kingdom? Click here! )
---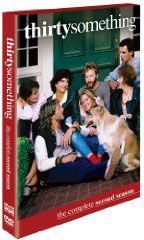 thirtysomething: The Complete Second Season
thirtysomething - the show I loved to hate and never watched. I don't know what it was about this program, it was a darling of the critics when it debuted in 1987, racked up numerous Emmy nominations and awards over its three year run but I couldn't get past the look of the thing. Maybe it was because I was working in advertising in Los Angeles that I found the whole affair off-putting. Even hearing the theme song today as I popped the DVD in was faintly nauseating.
I suppose it was the glorification of yuppie-dom that turned me off and watching the show today for the first time I find it too serious and self-reverential. They managed to make working in advertising depressing - which, come to think of it, it was back then. Mad Men it ain't.
The season kicked off with a Green Acres style fantasy flashback about a past relationship and an episode where the cast morphs into The Dick Van Dyke Show was another case of the cutes meant to have some significant undercurrent of meaning that escaped me.
But hey, this DVD release is for the fans and they will not be disappointed with all 17 episodes of the second season couched with commentaries, cast interviews, and a colorful booklet with episode synopses and credits. It's from Shout! Factory so you know the quality all the way around is top notch.
From the product description: Few television programs can claim to have the cultural resonance that thirtysomething did in late 1980s America. Winner of four Emmy Awards, the groundbreaking hour-long drama held up a mirror to a generation of young adults struggling to find a larger meaning to their existence in an era marked by rampant consumerism and the yuppie ethos. Season Two picks up where everyone left off and then some.
Hope and Michael contemplate a second child; Elliot moves to lure Nancy back; Gary gets serious with his girlfriend Susannah (played by Patricia Kalember); Melissa continues to find herself; and Ellyn gets an ulcer. Then there is all that happens in between, including the arrival of an antagonist for Michael and Elliot: David Clennon joins the cast as the diabolical, smug, manipulative and very successful advertising mogul Miles Drentell.
In becoming a commercial force that connected with millions of viewers every week, the series continued to push the limits of what a great television show was capable of while consistently maintaining its artistic and creative edge. thirtysomething: The Complete Second Season features all 17 episodes restored from the original film elements along with new interviews and commentaries for the optimal DVD experience.
thirtysomething came to redefine television in the late-eighties / early-nineties and I had friend who absolutely loved the series so I figure it's my hang up that it doesn't hit my sweet spot. It's more geared toward young married couples with kids and viewers who enjoy watching everyday folks struggle with every(bad)day problems. None the less it's a screen capture of a dicey time in American culture and for that reason alone it's a television time capsule of some import.
---
TV on DVD Reviews: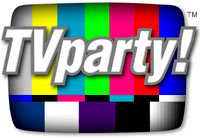 TVparty! for TV Shows on DVD!
Enjoy Obscure 70s Music!
News Regurgitator - Political News Links
Patrick Duffy of Dallas Interview
Reviews by Billy Ingram, as seen on VH1, Trio and Bravo.

Watch for Billy Ingram on BRAVO this month!
---
Product Details
• Actors: Timothy Busfield, Melanie Mayron, Ken Olin, Peter Horton, Patricia Wettig
• Directors: Edward Zwick
• Format: Box set, Color, DVD, Full Screen, NTSC
• Language: English
• Region: Region 1 (U.S. and Canada only. Read more about DVD formats.)
• Number of discs: 5
• NR (Not Rated)
• Studio: Shout! Factory
• DVD Release Date: January 19, 2010
• Run Time: 810 minutes
Bonus Features
* New Cast Interviews
* Commentaries by Creator, Cast and Crew
Actors working in the South / Southern Actors
North Carolina Actors
Southern Actors
Superman on DVD!
Batman on DVD!
The Flash on DVD!
Super Friends on DVD!
All New Super Friends on DVD!
Superman Doomsday on DVD!
Smallville on DVD!
Justice League: New Frontier
Everything you're looking for is here:

Shop Amazon's New Kindle Fire
Las Vegas Legends

Obscure 70s music & more!
---
Everything you're looking for is here:
Shop Amazon's New Kindle Fire
Las Vegas Legends

Obscure 70s music & more!