Reviews of the newest DVD collections
of your favorite classic TV shows!
Click on the title to order - huge discounts and free shipping through Amazon.com!

---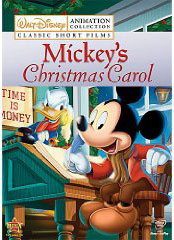 Disney Animation Collection 7: Mickey's Christmas Carol
A tale of two Disney Christmas Carols and Pooh too
My recent visit to the nationwide train tour that is promoting the Disney big-budget 3-D IMAX animated version of "A Christmas Carol," which is being released on November 6, proves that the mouse factory can do no wrong and that the train tour is a must see if it has not hit your city yet. The Victorian-style four car exhibit, complete with portraits of the "Carol" characters at various ages, is beyond awesome.
One highlight is a display of the hi-tech suit that allows the animators to record the movements of the voice actors. This alone makes me anxious to see the remaining six films that "Back to the Future" director Robert Zemeckis is contracted to make for Disney using the same technology; perhaps we will see the Jonas Brothers as the three musketeers.
Another highlight of the tour is the cozy fireplace scene, which includes subtle holiday scents, in the final car; it is especially nice that visitors are encouraged to take photos for use as holiday cards. Those of us who are too lazy to do so must be content with the incredibly fantastic photos that impose our mugs on the face of the film character of their choice; mine is of Marley.
I am eager to see this film in pure IMAX, rather than the inferior multiplex version that was introduced earlier this year, and will report back around its opening date.
The Boston leg of the tour coincided with the DVD release of the 1983 film "Mickey's Christmas Carol" that places the world's favorite rodent and his pals in a really entertaining simplified version of the Dickens story. It hits the basics of the story while keeping a pace that should keep the attention of the most hyperactive toddler.
The DVD also includes other Disney Christmas themed cartoons that include "The Small One" and "Pluto's Christmas Tree."
My sense in watching this version of "Carol" is that parents should show it to their kids to provide a primer before taking them to the Zemeckis version. Ideally, this will not in the same showing that I will attend at the Jordan's IMAX Theater in Reading, Mass.
The release of the Mickey version of "Carol" also coincided with the DVD release of what seemed to be the equally charming 1999 "Winnie the Pooh: Seasons of Giving." This film tells the story of Winnie and his friends experiencing winter and all that it offers for the first time. Their activities include preparing a Thanksgiving dinner and a Christmas celebration.
The extras on this DVD include the Pooh adventures "The Wishing Bear" and "The Magic Earmuffs." It also comes with a nifty small Christmas stocking that has a nice scene of Pooh and his posse.
I apologize that I cannot say more about this DVD; the flood of DVD releases in September prevented me from watching it. However, I have never known Disney to fail regarding its animated films.
Please feel free to e-mail me at tvdvdguy@gmail.com with any thoughts that you have regarding these Christmas-themed Disney efforts.
---
TV on DVD Reviews: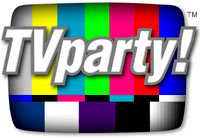 TVparty! for TV Shows on DVD!
Patrick Duffy of Dallas Interview
---
Review by John Stahl

John Stahl is a freelance legal writer who is also a fan of classic and cult television programs. He can be reached at
tvdvdguy@gmail.com
.
---
---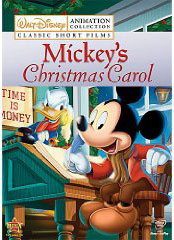 Disney Animation Collection 7: Mickey's Christmas Carol
Product Details
Actors: Edward Brophy, Ruth Clifford, Pinto Colvig, Dessie Flynn, James MacDonald
Directors: Burny Mattinson;Don Bluth;Jack Hannah;Wilfred Jackson
Format: Animated, Color, DVD, NTSC
Language: English
Region: Region 1 (U.S. and Canada only. Read more about DVD formats.)
Aspect Ratio: 1.33:1
Number of discs: 1
Rating: NR (Not Rated)
Studio: Walt Disney Studios Home Entertainment
DVD Release Date: September 29, 2009
Run Time: 64 minutes
Average Customer Review: 4.0 out of 5 stars See all reviews (1 customer review)
ASIN: B0029ZUQB2
Amazon.com Sales Rank: #1,352 in Movies & TV (See Bestsellers in Movies & TV)
Popular in these categories: (What's this?)
#25 in Movies & TV > Kids & Family > Holidays & Festivals > Christmas
#45 in Movies & TV > Animation > Comedy
#66 in Movies & TV > Animation > Science Fiction
Would you like to update product info or give feedback on images?
For more information about "Disney Animation Collection 7: Mickey's Christmas Carol" visit the Internet Movie Database (IMDb)
Editorial Reviews
Product Description
Celebrate the holidays with MICKEY'S CHRISTMAS CAROL, a beloved classic short film that is now part of the Disney Animation Collection! Mickey Mouse, Donald Duck and many more of your favorite characters join the cast in this delightfully charming adaptation of a classic holiday tale. Ebeneezer Scrooge Scrooge McDuck is far too greedy to understand that Christmas is the time for kindness and generosity. So, with the guidance of some wise ghosts with Goofy and Jiminy Cricket, and the examples set by his clerk Bob Cratchit Mickey and nephew Fred Donald, Scrooge learns how to embrace the true spirit of the season. Each volume in the Disney Animation Collection series is packed with classic Disney short films that will bring laughter and merriment into your family's home. Add them all to your DVD library today!
Bonus Features Include the following shorts: Mickey's Christmas Carol, Pluto's Christmas Tree, The Small One, Santa's Workshop
I Love Lucy / Lucy Show
Here's Lucy / Life With Lucy
Here's Lucy: Lucille Ball Behind the Scenes
Lucille Ball Specials on DVD Review
PR4 & PR5 Pages for ads - CHEAP!
Carol Burnett Show on DVD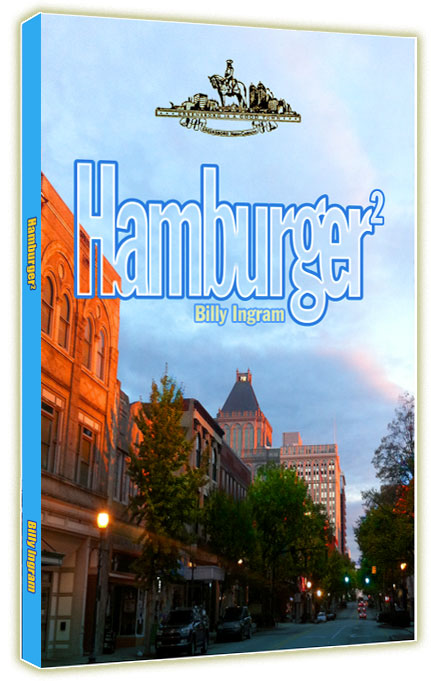 The focus is on Greensboro, NC!
---
Everything you're looking for is here:
Shop Amazon's New Kindle Fire
Shop Amazon's New Kindle Fire