Reviews of the newest DVD collections
of your favorite classic TV shows!
Click on the title to order - huge discounts and free shipping through Amazon.com!

---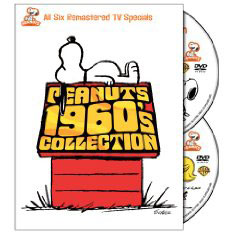 Peanuts: 1960's Collection (A Charlie Brown Christmas / Charlie Brown's All-Stars / It's the Great Pumpkin / You're in Love / He's Your Dog / It Was a Short Summer)
It's a terrific collection of specials, Charlie Brown
The DVD set, which was released on July 7, of "Peanuts 1960s Collection" was a great treat in a few ways. This set of the six Peanuts specials from the '60s gave me a chance to revisit the wonderful specials "A Charlie Brown Christmas" and "It's the Great Pumpkin, Charlie Brown," which I watched every year for many years but have not seen for at least 20 years.
This set of Peanuts specials was also the second time in a few weeks in which a tin of Tasty Kake products arrived unexpectedly on my doorstep at the same time as a DVD that screams out to be watched while enjoying these sweet Hostess-like treats.
Finding the Tasty Kake products on the second day of a torrential downpour nearly prompted a Snoopy dance of joy; I confess that my dancing style is more like the hunched shoulders shuffling methods of the Peanuts gang.
The timing of my unknown Tasty Kakes benefactor, who may be a friend who reads these entries and remembered my birthday, was perfect. Old-timers like me will recall that Dolly Madison snack cakes used to sponsor the Peanuts specials; I have never seen these products in New England grocery stores and was surprised that a web search showed that the company still operates.
The four other specials on this two-disc set are "Charlie Brown's All-Stars," "You're in Love, Charlie Brown," "He's Your Dog, Charlie Brown," and "It Was a Short Summer, Charlie Brown." This is the first time that the final two have been released on DVD.
The holiday specials were by far my favorite, and I think that many people can relate to the same holiday depression that prompted Charlie Brown to say that society did not have to create a holiday to remind him that people did not like him. This special also had Snoopy's wonderful animal impersonations and Charlie Brown's unforgettable Christmas tree. I will be pulling this one off the shelf next December.
"Pumpkin" might have the best line in the set in which the crabby Lucy dressed as a witch and commented that Halloween costumes should reflect the opposite personality of a person. This also had the great recurring joke in which the other trick-or-treaters get candy and money and Charlie Brown gets a rock.
Each of the other specials were entertaining and reminded us of our own crushes on the little red-haired boy or girl. We can relate as well to Linus reminding the warbly-voiced teacher in "Summer" that she had not issued the class an assignment.
However, "Dog" was the best special of the non-holiday ones. It had Charlie Brown sending Snoopy to the Daisy Hill Puppy Farm for obedience training after he terrorized the Peanuts gang. In the end, Snoopy and the kids came to appreciate each other better. I will remember this the next time that my cats grab my ipod and hide it well.
The special feature on the set that profiles Vince Guaraldi, who composed soundtracks for the specials, will be a treat for my fellow fans of the specials will also remember these nifty jazz compositions. The main piano theme from the Christmas special has been lodged in my head for two days, and I will download it if I can find where the cats put my ipod.
Please do share your thoughts regarding this show as e-mail to tvdvdguy@gmail.com.
---
TV on DVD Reviews: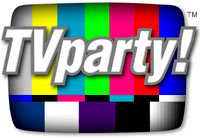 TVparty! for TV Shows on DVD!
Patrick Duffy of Dallas Interview
---
Review by John Stahl

John Stahl is a freelance legal writer who is also a fan of classic and cult television programs. He can be reached at
tvdvdguy@gmail.com
.
---
Avoid technical issues and instead
watch TV shows online directly at Clicker.com.
---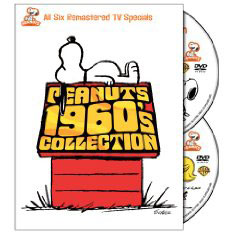 Peanuts: 1960's Collection (A Charlie Brown Christmas / Charlie Brown's All-Stars / It's the Great Pumpkin / You're in Love / He's Your Dog / It Was a Short Summer)
Product Details
Actors: Daniel Radcliffe, Emma Watson, Rupert Grint, Biography
Format: Color, DVD-Video, NTSC
Language: English
Region: Region 1 (U.S. and Canada only. Read more about DVD formats.)
Aspect Ratio: 1.33:1
Number of discs: 1
Rating: NR (Not Rated)
Studio: A&E HOME VIDEO
DVD Release Date: December 16, 2008
Run Time: 50 minutes

Product Description
They were virtually unknown when they were cast in the first `Potter' pic in 2000; Daniel Radcliffe, Emma Watson, and Rupert Grint have since become spectacularly famous around the globe. Born in 1989, Radcliffe first expressed a desire to act at the age of five. His first acting role, however, didn't come until 1999, and when he won the coveted lead role as Harry Potter in `The Sorcerer's Stone' a year later he was plucked from almost compete obscurity. Potter pal Rupert Grint was a fan of the books and so wanted a part in the films that he sent a video of himself rapping about how much he wanted the role; he has since reportedly invested part of his earnings in an ice cream truck, which he jokes is his `fallback' if his film career fails. Emma Watson was just 11 and had almost no experience when the first Potter film was released; she has since become known round the world as Hermione.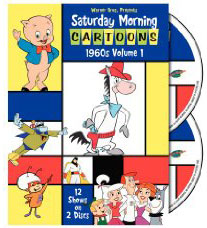 PR4 & PR5 Pages for ads - CHEAP!
Carol Burnett Show on DVD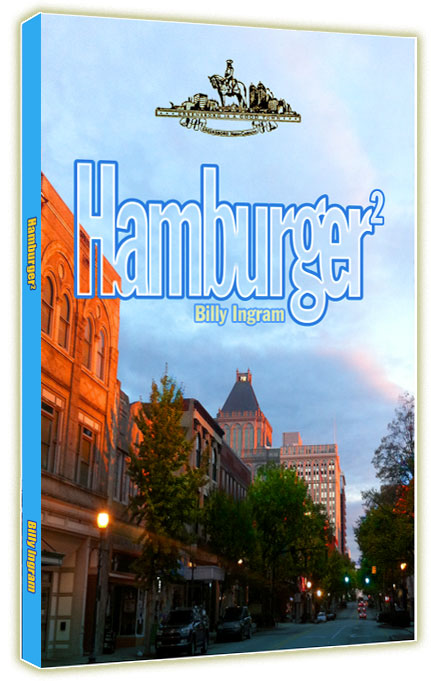 The focus is on Greensboro, NC!
---
Shop Amazon's New Kindle Fire