Reviews of the newest DVD collections
of your favorite classic TV shows!
Click on the title to order - huge discounts and free shipping through Amazon.com!

---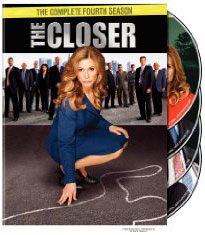 The Closer: The Complete Fourth Season
Entertaining detectives solve interesting murders
The fourth season of the crime drama "The Closer," offers good solid stories about heinous murders in the Los Angeles area and the elite detective squad that solves them. It was also well-cast by actors who showed an appropriate amount of emotion.
Kyra Sedgwick stars as Deputy Police Chief Brenda Johnson, who oversees the team of detectives that start the season as the Priority Homicide Division and become the Major Crimes Division in response to a newspaper article that accuses the group of only solving murders that involve rich, and/or Hollywood-type, and/or white people. This description pretty much describes the entire season of this good show.
The "quirk" around which this show is based is that Sedgwick is a rather disorganized and emotional chocoholic. She is also a Southerner who would be at home in any of the many films and television programs that depict modern Southern women.
One of the more interesting cases starts as a search for a truly demented 13 year-old boy who terrorizes his family, his neighbors, his one friend, and virtually everyone else in his life. Other noteworthy cases from this group of 15 episodes include one that involves a very large man who stole a very large amount of diamonds and one that has an unscrupulous attorney who manipulates his own client.
A case in which a woman hires one of the detectives, who is posing as a hitman, to kill her husband, provides a great deal of humor. Other humor comes from amusing guest appearances by wacky actress Amy Sedaris, who is known best for playing a middle-aged drug addict who returns to high school in the hilarious Comedy Central sitcom "Strangers with Candy" several years ago.
It was very surprising that it apparently was not illegal for Johnson to clearly misrepresent to suspects that she was a public defender attorney, an IRS agent, and held other positions that she did not. Misrepresenting to a woman who admitted to being an escort and to transporting a large amount of illegal drugs that her attorney advised that she talk openly to the police was particularly unexpected.
Please do share your thoughts regarding this show as e-mail to tvdvdguy@gmail.com.
---
TV on DVD Reviews: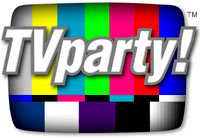 TVparty! for TV Shows on DVD!
Patrick Duffy of Dallas Interview
---
Review by John Stahl

John Stahl is a freelance legal writer who is also a fan of classic and cult television programs. He can be reached at
tvdvdguy@gmail.com
.
---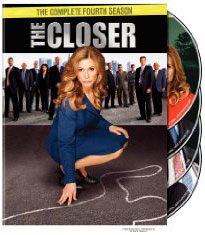 The Closer: The Complete Fourth Season
Product Details
Actors: Kyra Sedgwick, J.K. Simmons, Corey Reynolds, Robert Gossett, G.W. Bailey
Format: AC-3, Box set, Color, Dolby, Dubbed, DVD-Video, Subtitled, Widescreen, NTSC
Language: English (Dolby Digital 5.1), Portuguese (Dolby Digital 2.0 Surround)
Subtitles: Chinese, French, Portuguese, English
Region: Region 1 (U.S. and Canada only. Read more about DVD formats.)
Aspect Ratio: 1.78:1
Number of discs: 4
Rating: Unrated
Studio: Warner Home Video
DVD Release Date: May 26, 2009
Run Time: 690 minutes

Product Description
An offbeat personality, a tough-as-nails approach and a track record as one of the country's leading investigators: These are just a few of the traits exhibited by Deputy Police Chief Brenda Leigh Johnson. For the Atlanta transplant heading up the Priority Homicide Division of the Los Angeles Police Department, her position on this elite detective squad, which handles high-profile cases of a sensitive nature, is a tenuous balancing act. She faces antagonistic roadblocks, even from her own peers within the department, and must manage a team that remains wary of her unconventional style.
---
Everything you're looking for is here:
Shop Amazon's New Kindle Fire
Shop Amazon's New Kindle Fire