Reviews of the newest DVD collections
of your favorite classic TV shows!
Click on the title to order - huge discounts and free shipping through Amazon.com!

---
REDISCOVERING A GREAT SITCOM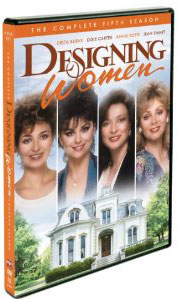 There was about a 3 month period when I was watching Designing Women, sometime in 1990 and those episodes are contained in Designing Women: The Complete Fifth Season which hits the streets on December 6th. (For some reason in 1990 I was off work earlier and dating someone and we just happened to watch Designing Women and Murphy Brown. It seems strange because I NEVER got off work at a decent time back then.)
Checking out the first season of Designing Women on DVD I wasn't that entertained but the series hit its stride by year five, the scripts were a lot less preachy and more outlandish. This was the last year with Delta Burke, she left by the end of the season in a bitter feud that blew up all over the nation's tabloids. You would have thought World War 3 had broken out. Too bad, her character provided a much needed zing but by this point Burke and co-star Dixie Carter were no longer speaking and the producers purposely stopped giving her much to do in the storylines.
That kerfluffle allowed more screen time for the wonderful Alice Ghostley to shine as nutty neighbor Bernice, she inherited many of the laugh lines Delta Burke was getting. She was more than up to the task, creating one of the funniest little old lady characters in TV history, a big reason why season five is such a winner. Once the writers realized she was such a sturdy player they really ran with the character, the episode where Bernice lands a public access show is very funny. Her character is a template for Betty White's on Hot in Cleveland.
But then Ghostley was already a sitcom vet from way back, she seemed to be the one they always called in to replace another actress - she joined the cast of Bewitched as Aunt Esmeralda when the actress playing Aunt Clara (Marion Lorne) died, she replaced Aunt Bee (Frances Bavier) on Mayberry RFD, and she was the second Miss Hannigan in the original Broadway run of the musical Annie.
Jean Smart, who's career went red hot recently with dramatic roles on 24, Hawaii Five-0 and Harry's Law is a delight, as is the late Dixie Carter. One of the few comedies from that era that holds up well, Designing Women The Complete Fifth Season contains all 24 episodes of the 1990-1991 season. Just two more seasons left to go.
It's nice to see a TV show that doesn't belittle folks because they live down South. If you are considering one DVD set of Designing Women for your collection this would be the one. And it will make a great Christmas gift because it's brand new.
---
TV on DVD Reviews: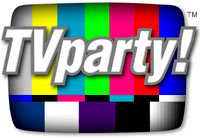 TVparty! for TV Shows on DVD!
| | |
| --- | --- |
| | Reviews by Billy Ingram, as seen on VH1, Trio and Bravo. |
YOU MAY ALSO LIKE: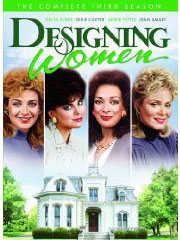 Designing Women: Season Three
Product Details
• Actors: Dixie Carter, Delta Burke, Annie Potts, Jean Smart
• Directors: David Trainer
• Format: Box set, Color, DVD, Full Screen, NTSC
• Language: English
• Region: Region 1 (U.S. and Canada only. Read more about DVD formats.)
• Number of discs: 4
• Rating:
• NR (Not Rated)
• Studio: Shout! Factory
• DVD Release Date: March 2, 2010
• Run Time: 480 minutes

Product Description
All 22 Episodes of Season Three Hilarity
It is quite the scene at Sugarbaker & Associates in Season Three when Julia (Dixie Carter) runs for the office of Supervisor against a sexist pig, Suzanne (Delta Burke) brandishes a semiautomatic weapon to protect a pig of her own, Mary Jo (Annie Potts) decides that getting breast implants might be a good idea, Anthony (Meshach Taylor) gets nominated for Homecoming Queen and Charlene (Jean Smart) decides to drag them all down to Graceland for an Elvis nostalgia weekend. Alice Ghostley continues her recurring role as the befuddled and lovable Bernice Clifton, who in Season Three, among other things, leads the women in a wilderness survival course.
Created by Linda Bloodworth-Thomason, Designing Women aired on CBS from 1986 1993, running for seven seasons and becoming a premier landmark sitcom in television history.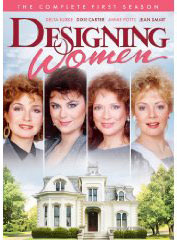 Superman on DVD!
Batman on DVD!
The Flash on DVD!
Super Friends on DVD!
All New Super Friends on DVD!
Superman Doomsday on DVD!
Smallville on DVD!
Justice League: New Frontier
Everything you're looking for is here:

---