---
Product Details
• Actors: Jason O'Mara, Harvey Keitel, Michael Imperioli, Gretchen Mol, Jonathan Murphy
• Directors: n, a
• Format: Box set, Color, Dolby, DVD, NTSC, Widescreen
• Language: English
• Region: Region 1 (U.S. and Canada only. Read more about DVD formats.)
• Aspect Ratio: 1.78:1
• Number of discs: 4
• Rating:
• Unrated
• Studio: ABC Studios
• DVD Release Date: September 29, 2009
• Run Time: 60 minutes

Editorial Reviews
Product Description
From the studio that brought you Lost, comes the groundbreaking series that captured the imaginations of fans from coast to coast. With an irresistible soundtrack and one of the most celebrated casts on television, including Harvey Keitel, Michael Imperioli, Gretchen Mol and Jason O Mara, Life On Mars is a smart, suspenseful drama with a finish that will blow you away. Its one of those endings I believe will make you watch the series again, says Executive Producer Josh Appelbaum. There s a fine line between delusion and reality. NYPD detective Sam Tyler finds himself walking both sides of that line when he is suddenly hurtled back in time to 1973 after being struck by a car in 2008.
Journey back to the 70s and uncover the secrets of Life On Mars. It s a strange and exhilarating ride raves the New York Times. Plus, with unique and exciting bonus features including an insiders view of where the shows concept began, a six million dollar moment in which 1970s legend Lee Majors steps back into the past with the cast and crew, and much more
Bonus Features Include: Time Warp, The Joint, Getting Their Groove On, Lee Majors Six Million Dollar Man.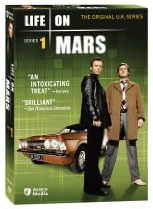 Life On Mars: Series 1 (U.K.)
Product Details
Actors: John Simm, Philip Glenister
Format: Box set, Color, DVD, Widescreen, NTSC
Language: English
Region: Region 1 (U.S. and Canada only.)
Aspect Ratio: 1.66:1
Number of discs: 4
Rating: NR (Not Rated)
Studio: Acorn Media
DVD Release Date: July 28, 2009
Run Time: 466 minutes
Product Description
The time-warping detective series seen on BBC America
Dreaming, delusional, or displaced in time? Police detective Sam Tyler (John Simm, State of Play) must decide which describes him in this intriguing twist on the police procedural that has won two International Emmys® and rave reviews from critics and fans.
Hot on a killer's trail in modern-day Manchester, Tyler gets struck by a passing car and wakes up in 1973. The high-tech tools and respect for proper procedure have vanished. Instead, he finds himself working on a homicide squad where hard drinking replaces hard thinking; forensics takes weeks to analyze; and his boss, DCI Gene Hunt (Philip Glenister, Cranford), has no qualms about roughing up suspects--or Sam himself. Still, Tyler has real-world crimes to solve, even as strange voices call him back to his 21st century life. But when he bonds with sympathetic policewoman Annie Cartwright (Liz White, The Fixer), Sam wonders: does he really want to return?
SPECIAL FEATURES:|
Audio commentaries for every episode with cast and crew
"Take a Look at the Lawman," an hour-long documentary with cast and crew interviews and behind-the-scenes footage
Interview clip with director Bharat Nalluri
"The Music of Life on Mars" featurette with composer Ed Butt
"Get Sykes" featurette with production designer Brian Sykes
Outtakes reel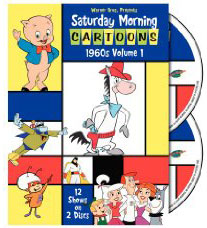 PR4 & PR5 Pages for ads - CHEAP!
Carol Burnett Show on DVD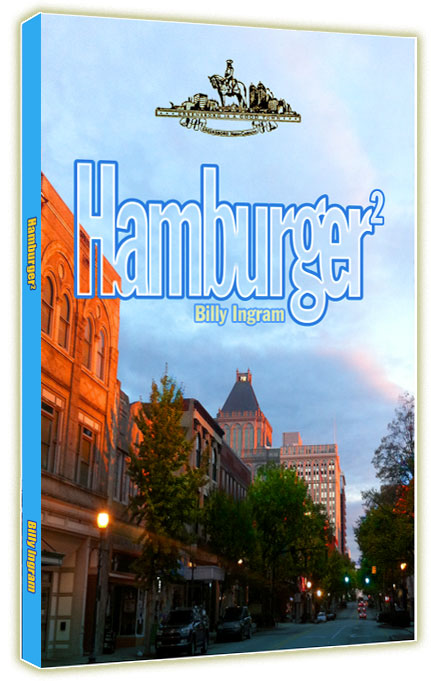 The focus is on Greensboro, NC!