TVparty! began in 1994.
TVparty! is one of the most established and well-known Sites on the Internet, we have MILLIONS of viewers! What a great ratings boost for your program!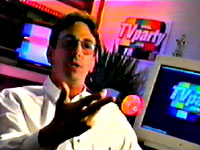 Some of our press:
"A twisted walk
down memory lane!"
- Sharon Edry, TV Guide

"Top Five Sites - Interviews and articles... are must reads."
- London Sunday Times, 2005

"It's too good to be true. Put together by Billy Ingram, TVparty.com has gossip, scandal, sex, singing, dancing, action, drama and celebrities with their 'original parts'"
- Krissy Harris, LA Times

"An ingenious tribute that elevates the TV past to artlike proportions. Site guru Billy Ingram has compiled features both over-the-top and museum worthy, blissful nostalgia for those born in the '40s or the '80s. A+
- Entertainment Weekly

"All the coolest, strangest, most absurd shows and peculiar tube trends ever - they're all part of the wallow that is TVparty!"
- Diane Wertz, Newsday

"Every decade expresses its kooky collective unconscious on the tube, celebrated affectionately at Billy Ingram's TVparty. Ingram provides a hilarious glimpse into the American pop psyche."
- Yahoo Internet Life Magazine

"TVparty is hands down the best site on the Web for classic TV."
- Discovery Channel

"This slick and splashy site created by writer Billy Ingram is easily the best TV-related site out there. For a walk on the wild side!" (Grade A+)
- Brian Hartigan,
TV Guide (Canada)

"If you love TV, you'll die for TVparty! TVparty host Billy Ingram used to work in the industry, and this is definitive proof of how much he loves it."
- Diane Wertz, Newsday

"A large, easy to digest collection of facts and photos of some of the great and not-so-great television shows of days gone by."
- Writer's Guild of America

"Get the inside scoop on all your favorite classic TV shows at TVParty.com."
- USA Today


The nation's top expert on TV history, classic stars,
the film industry, Hollywood scandals & mysteries,
pop music and more.
E-mail NOW to book
Billy Ingram on your show!



RECENTLY SEEN ON:
VH1, Trio and Bravo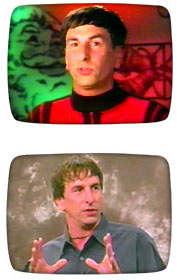 :REAL PLAYER format:
Here's a clip from
the first episode of VH1's
SuperSecret TV Formulas
Clip from episode 1 of
SuperSecret TV Formulas
---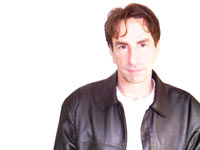 Portion of an interview
w/ Billy Ingram on WGN
Chicago
Appearance on the
Murphy in the Morning Show
Interview from
Holder Overnight
in Canada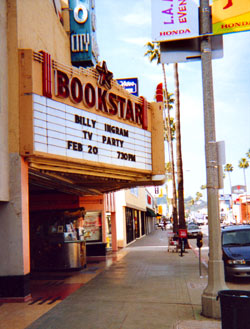 Interview from the
WFVU morning show
New York - 2003
WFDD's Denise Franklin
interviews Billy Ingram
NPR station
Part two of the
WFDD interview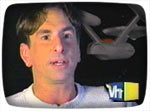 Seen recently in: Sunday London Times, LA Weekly, The Toronto Star, Delaware Record, Dallas Morning News, The Hammonton Gazette, Chicago Sun-Times, Rock Hill Herald, The Salt Lake Tribune, Sacramento Bee, Birmingham News, Miami Herald, Palm Beach Post, News 8 Austin, WDBJ-TV 7, CNN, WOKR-TV NewsSource 13 Rochester, CNBC, TVLand, Star 1047, 1075KZL, WGN radio (Chicago), WABC radio (New York), WABC-TV, WGN-Radio, WGN-TV Morning News, Nettalk Interactive, Wild Web TV show, Michael Dresser Show, VH1, Bravo, TRIO and many, many others!
---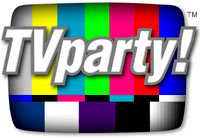 Back to the menu
Contact Us / Survey
Book, DVD & Video Store
Other Cool TV Sites